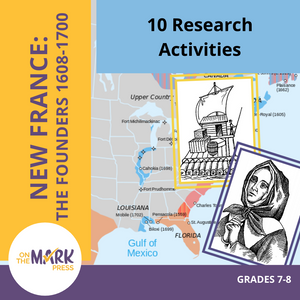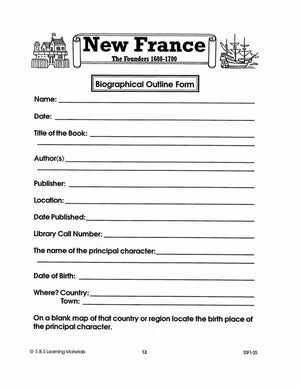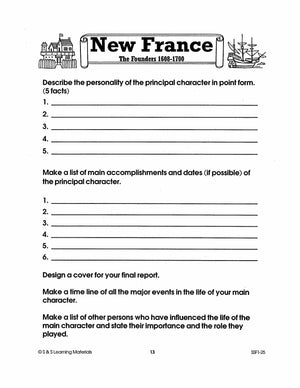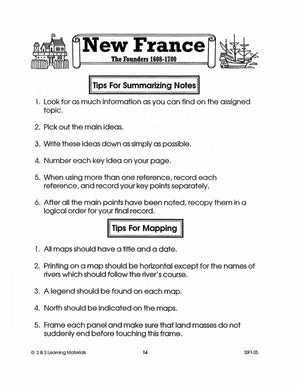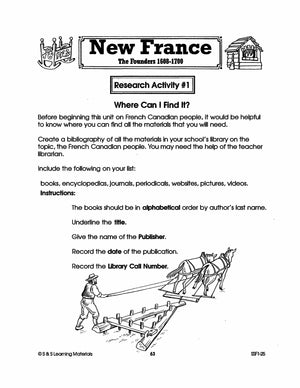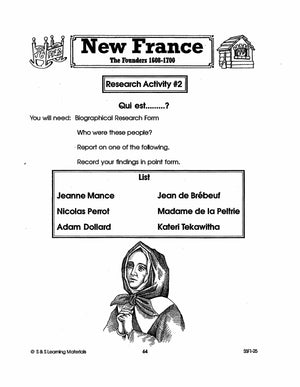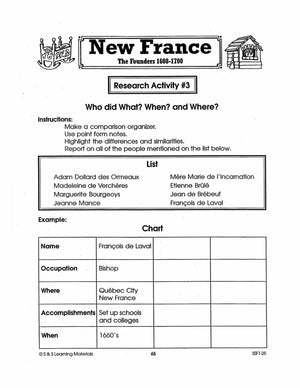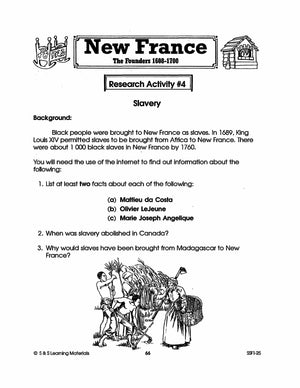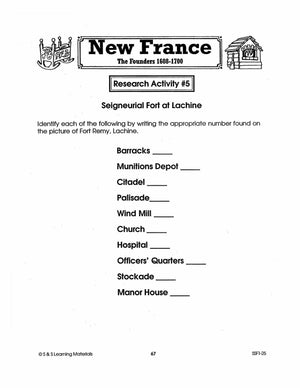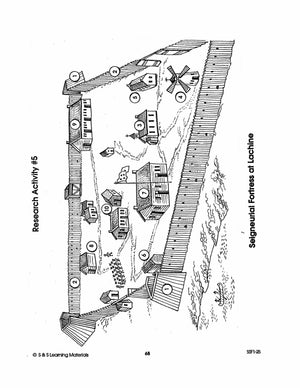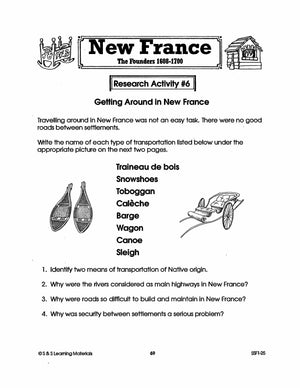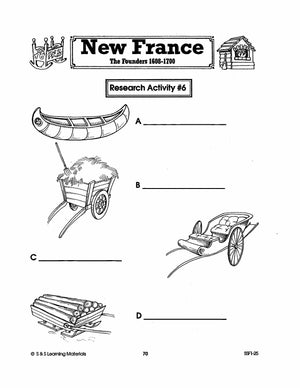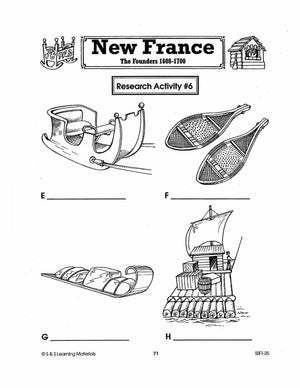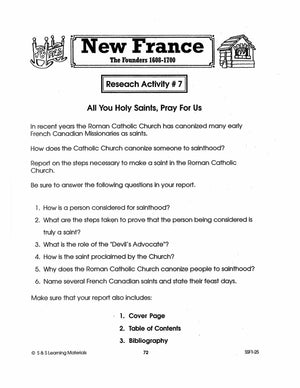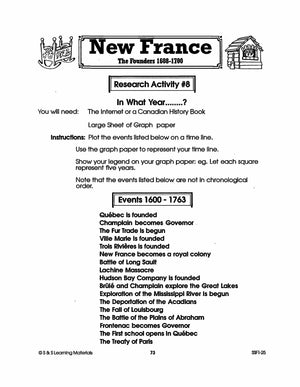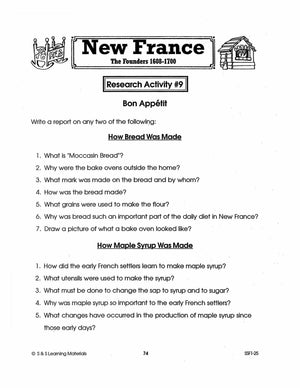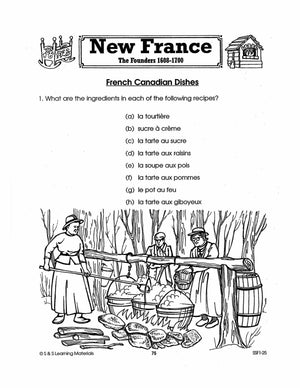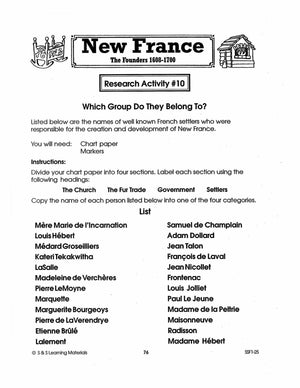 New France: The Founders 1608-1700: 10 Research Activities Gr. 7-8
EBF12503
10 Research Activities.
1. Where Can I Find It? (Library)
2. Qui est…..? (Reporting)
3. Who did What? When? And Where? (Comparison Organizer)
4. Slavery (Research)
5. Seigneurial Fort at Lachine (Research)
6. Getting Around in New France (Research)
7. All You Holy Saints, Pray For Us (Research and Reporting)
8. In What Year…..? (Time Line)
9. Bon Appétit (Research)
10. Which Group Do They Belong To? (Research)
These activities support many of the fundamental concepts and learning outcomes from the Ontario curriculum for Grade 7, History, New France.
---
---