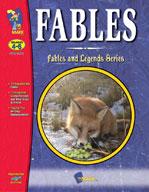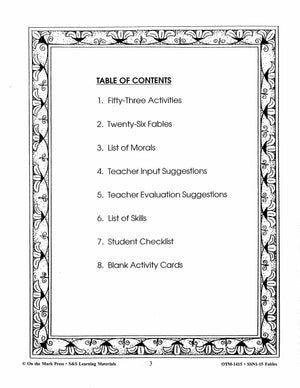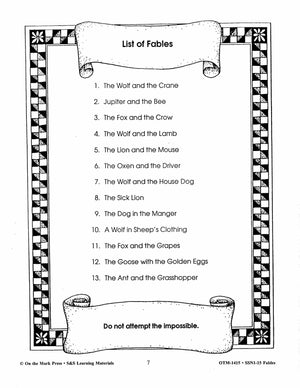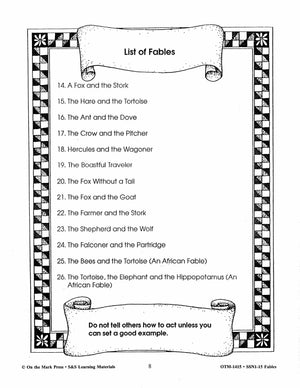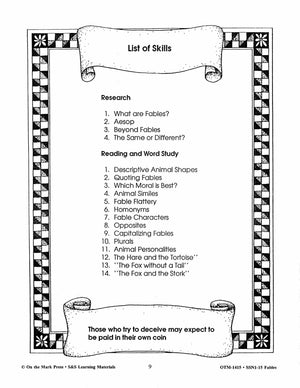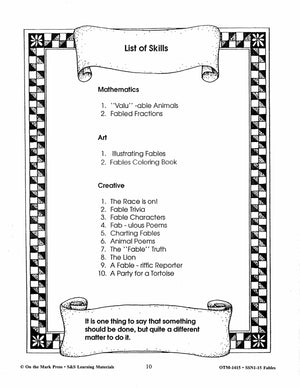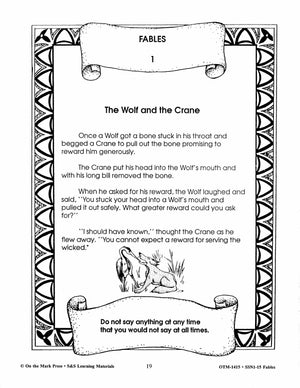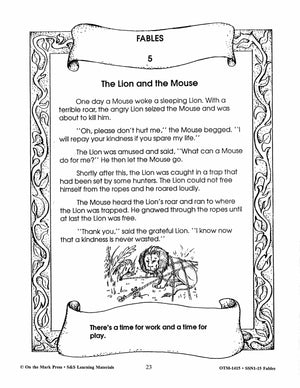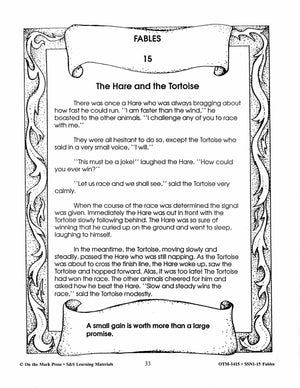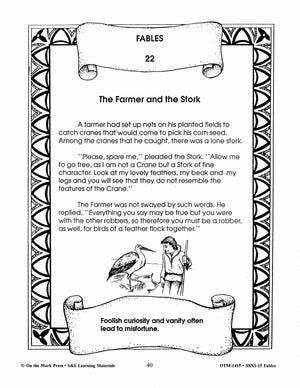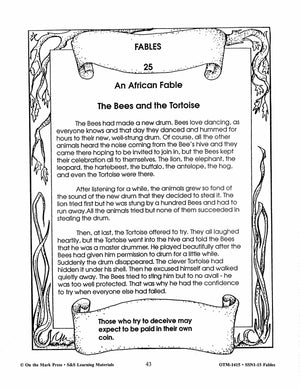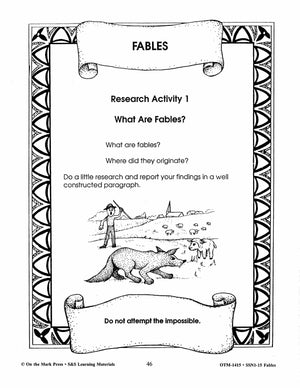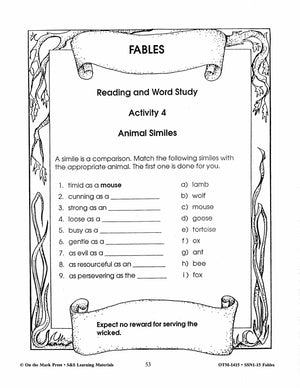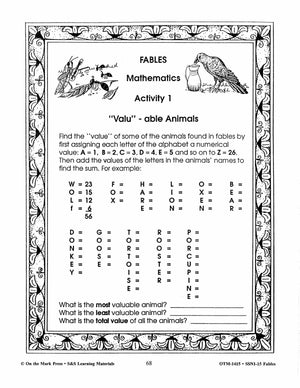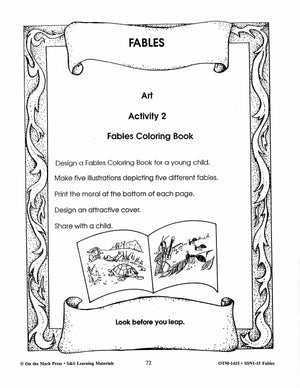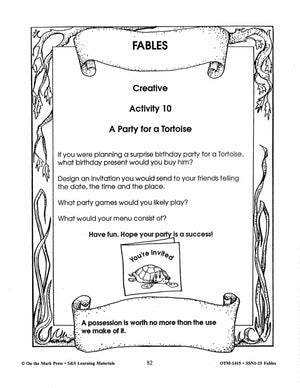 Fables Grades 4-6
EBOTM1415
Additional information:
Author

:

Clarke, Vi/Melnyk, Leona
Improve Creative Writing, Research and Word Study Skills
Delight your students with 26 classic fables and at the same time inspire them to adapt the morals to their own lives.
30+ reproducible creative activities to inspire students' imagination and improve their writing skills.
107 pages.
---
---