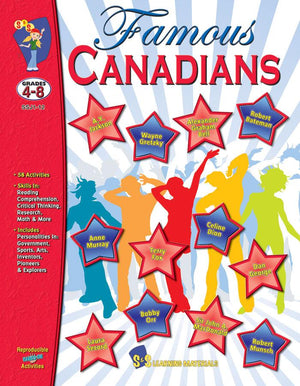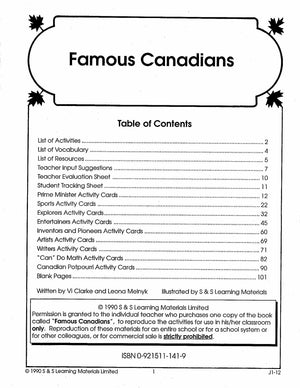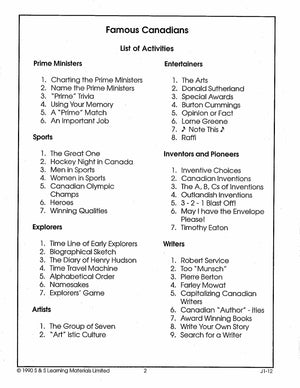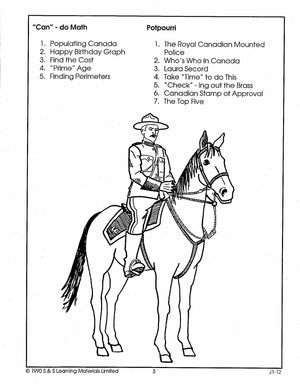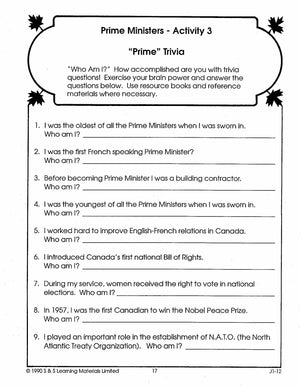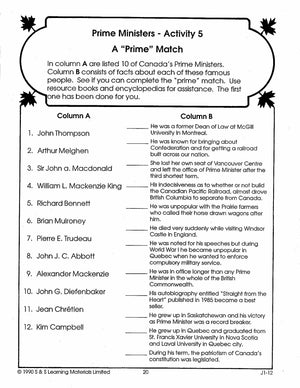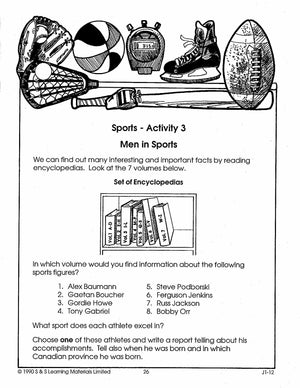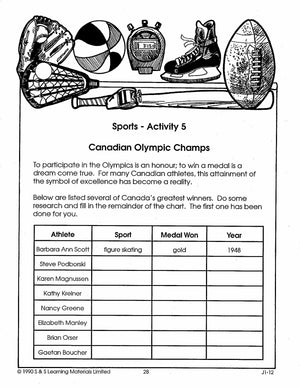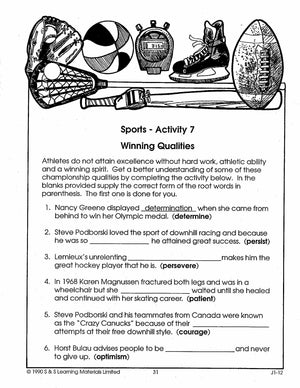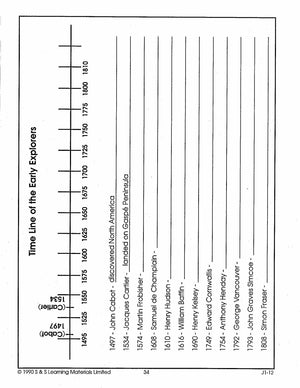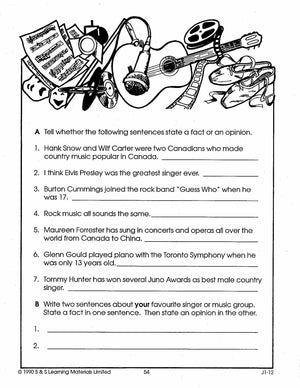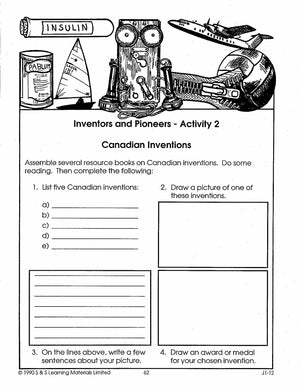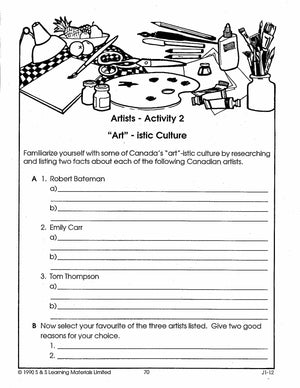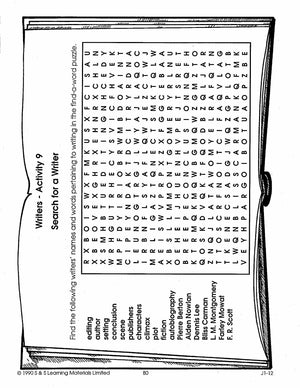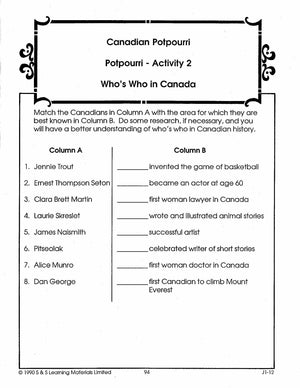 Famous Canadian: Explorers, Writers, Inventors, Pioneers, Sport, Arts, Entertainers, Prime Ministers
EBJ112
Additional information:
Author

:

Clarke, Vi/Melnyk, Leona
Study famous Canadians and from eight differed areas: Prime Ministers, Explorers, Writers, Inventors, Pioneers, Sports, Entertainers, and Artists.
Designed to be used as learning centres with activity cards ready to be coloured, mounted and laminated.
Teaching suggestions, a list of vocabulary and student tracking sheet are included. Use this resource as an interest centre for students or an entire theme.
58 Activities on these topics:
1. Charting the Prime Ministers
2. Name the Prime Ministers
2. Hockey Night in Canada
5. Canadian Olympic Champs
1. Time Line of Early Explorers
3. The Diary of Henry Hudson
3. The A, B, Cs of Inventions
6. May I have the Envelope Please!
5. Capitalizing Canadian Writers
6. Canadian "Author" - ities
1. The Royal Canadian Mounted Police
4. Take "Time" to do This
5. "Check" - ing out the Brass
6. Canadian Stamp of Approval
102 pages.
---
---