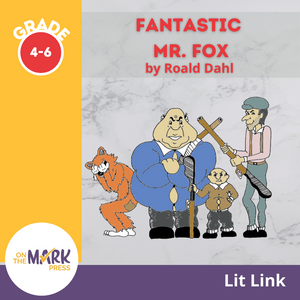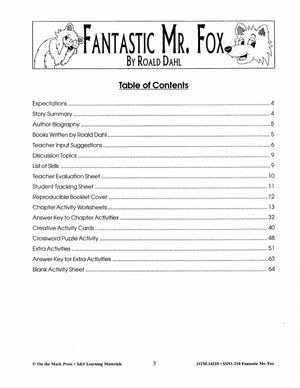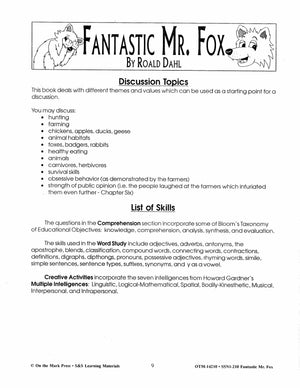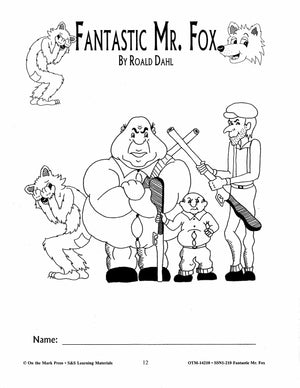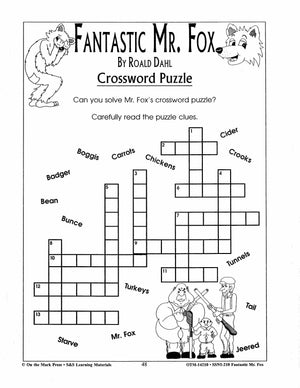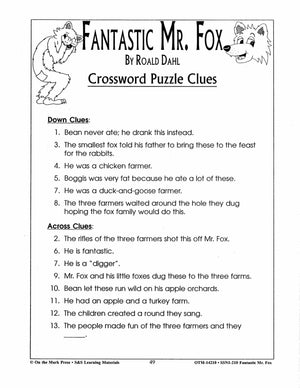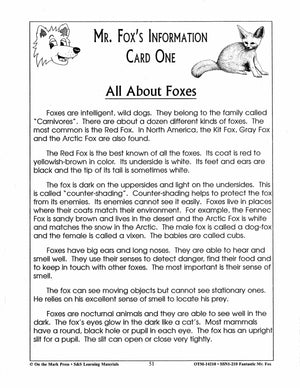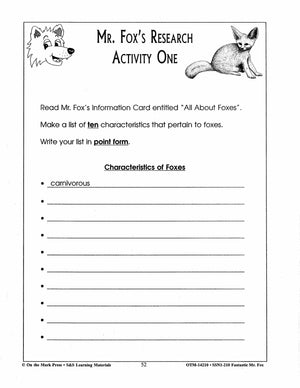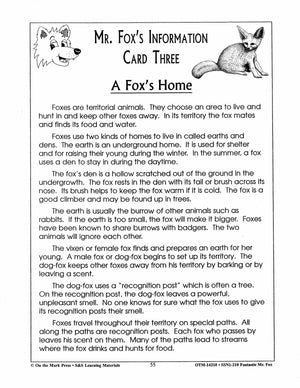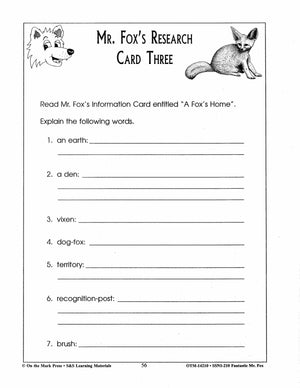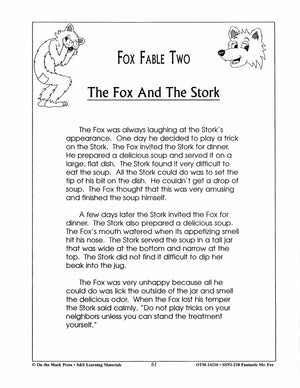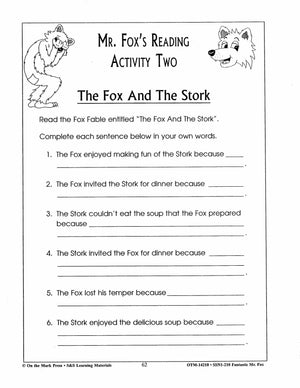 Fantastic Mr. Fox, by Roald Dahl Lit Link Grades 4-6
EBOTM14210
Additional information:
Author

:

Rodgers, Katheleen
Three farmers, Farmer Boggis, Farmer Bunce, and Farmer Bean lived in a valley. They were very rich. They had a common enemy, Mr. Fox, who steals food from their farms. They get to the point where they want to kill Mr. Fox. They take extreme measures to try to get Mr. Fox which eventually backfire. Mr. Fox outsmarts them by continuing his thieving ways from an underground tunnel network. The book ends with the three farmers sitting around the fox hole waiting for his starving family to emerge.
Reproducible chapter questions, plus comprehension questions, a story summary, author biography, creative and cross curricular activities, complete with answer key. 64 pages
• become familiar with the writings and writing style of Roald Dahl.
• be able to identify and describe elements of a story.
• make inferences while reading.
• be able to make judgements about what they read on the basis of evidence.
• be able to make predictions while reading a narrative piece on the basis of evidence.
• develop their ability to think and write creatively.
---
---