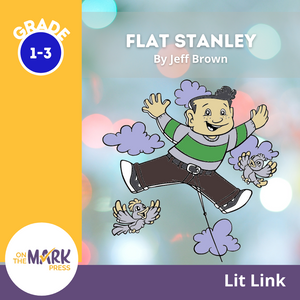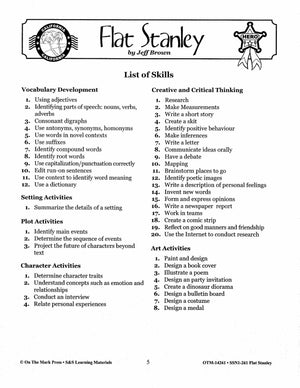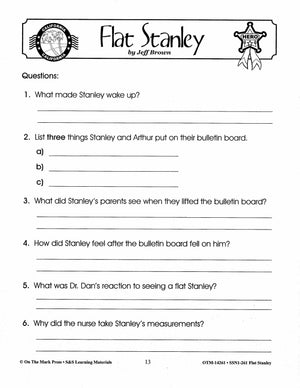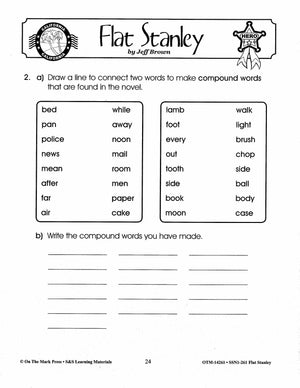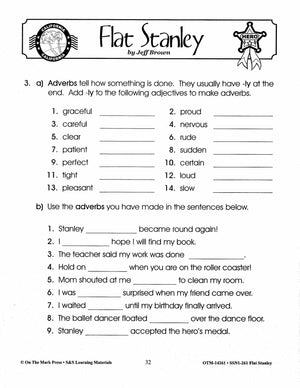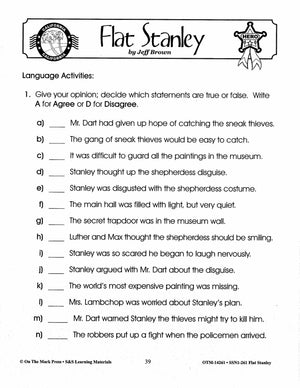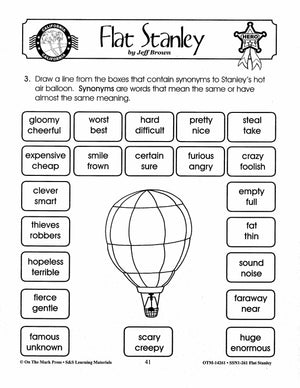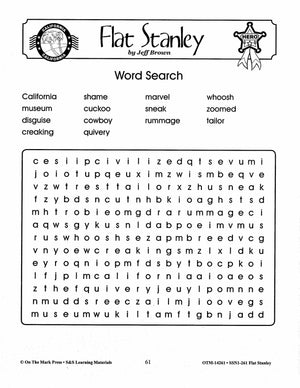 Flat Stanley, by Jeff Brown Lit Link/Novel Study Grades 1-3
EBOTM14261
Additional information:
Author

:

Habib, Karen Anne
Stanley is a nice average boy who leads a nice, ordinary life. Then one day a bulletin board falls on him and suddenly Stanley is as flat as a pancake! Being flat, he gets to have interesting adventures, but he also experiences a roller coaster of emotions. He is mailed in a large envelope to California to visit a friend. His brother, Arthur, flies Stanley the Kite in the park. Then, Stanley thinks of a brilliant idea to help the director of the Famous Museum of Art to catch the gang of sneak thieves. He stops a crime and becomes a hero! Despite all the attention, Stanley wishes he were normal again... can anyone help him?

Reproducible chapter questions, plus comprehension questions, a story summary, author biography, creative and cross-curricular activities, complete with answer key. 64 pages.
Novel by Jeff Brown.
---
---