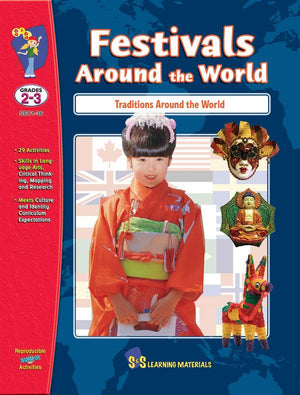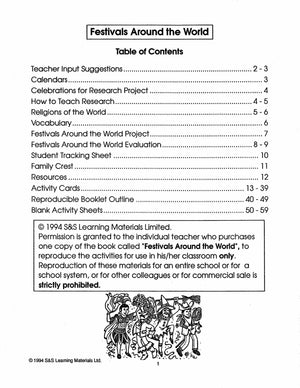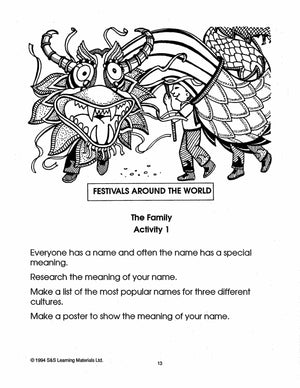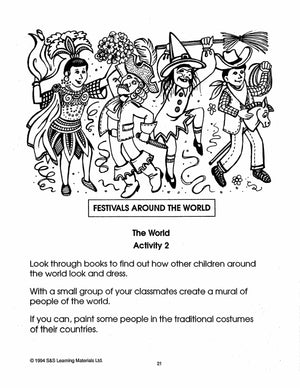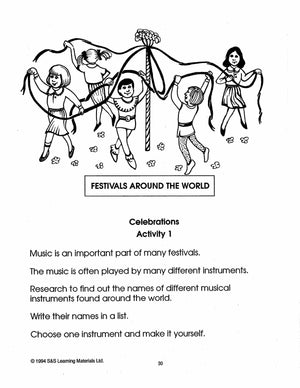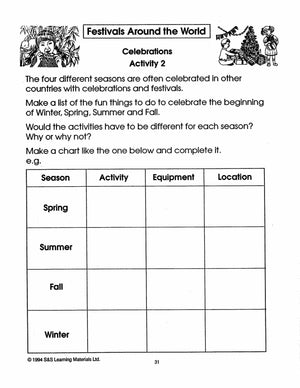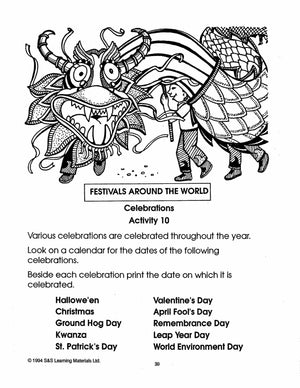 Festivals Around the World Grades 2-3
EBC136
Enhance your students' knowledge of the many different cultures and their heritage in our society. Activities focus on family, the world and celebrations.
Teacher information and suggestions help you implement the 24+ independent activities. A reproducible booklet is provided for students to gather information as they research their projects.
Modern social studies curricula emphasize an interdisciplinary approach and good coverage of culture and identity.
The diverse activities in this book will delight your students as they learn about themselves and others around the world. The focus on positives like celebrations, festivals, and stories will capture and keep students interest.
A broad range of skills in research, mapping, graphing, and critical thinking will develop your student's ability to analyze and interpret our pluralist society.
Suitable for: Individual or group study, and centers 29 activities meets culture and identity curriculum expectations.
59 pages
---
---