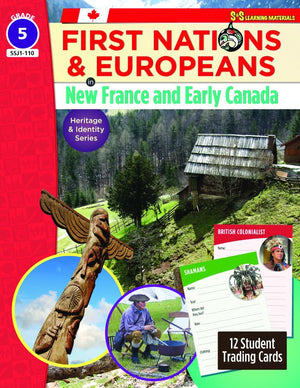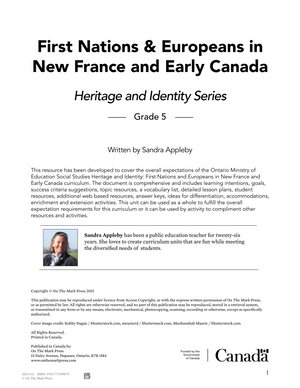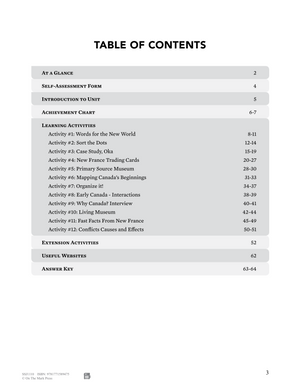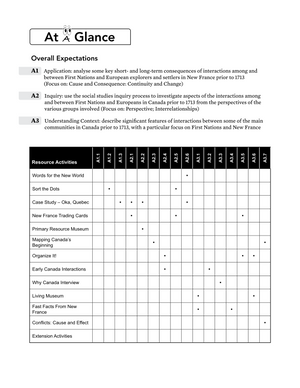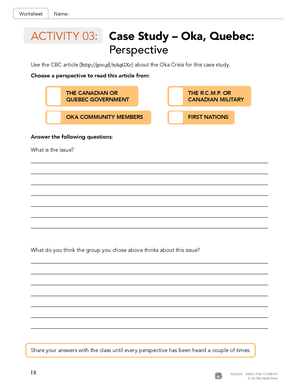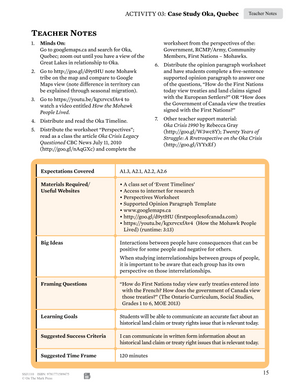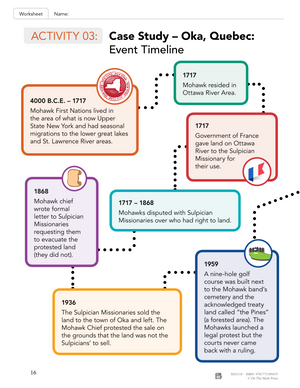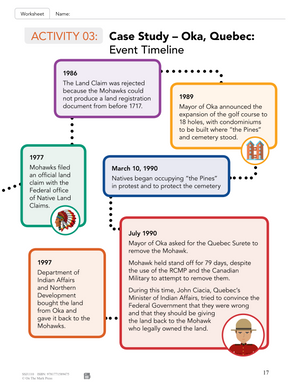 First Nations and Europeans in New France and Early Canada Grade 5 Ontario Social Studies
EBJ1110
This resource has been developed to cover the overall expectations of the Ontario Ministry of Education Social Studies Heritage and Identity: First Nations and Europeans in New France and Early Canada curriculum.
The document is comprehensive and includes learning intentions, goals, success criteria suggestions, topic resources, a vocabulary list, detailed lesson plans, student resources, additional web-based resources, answer keys, ideas for differentiation, accommodations, enrichment and extension activities.
This unit can be used as a whole to fulfill the overall expectation requirements for this curriculum or it can be used by activity to compliment other resources and activities.
Goals of this resource

To identify and assess interactions and interrelationships amongst various groups in New France and Early Canada.

To use the social studies inquiry process to investigate different perspectives of the various groups on the conflicts, alliances, and interactions that took place during the emergence of Canada.

To promote an understanding of significant experiences of, and major changes and aspects of life in, various historical communities in New France and Early Canada prior to 1713.
Activity #1: Words for the New World
Activity #2: Sort the Dots
Activity #3: Case Study, Oka
Activity #4: New France Trading Cards
Activity #5: Primary Source Museum
Activity #6: Mapping Canada's Beginnings
Activity #7: Organize it!
Activity #8: Early Canada - Interactions
Activity #9: Why Canada? Interview
Activity #10: Living Museum
Activity #11: Fast Facts From New France
Activity #12: Conflicts Causes and Effects
Don't forget to leave feedback and earn TPT credits to use on future purchases!
---
---