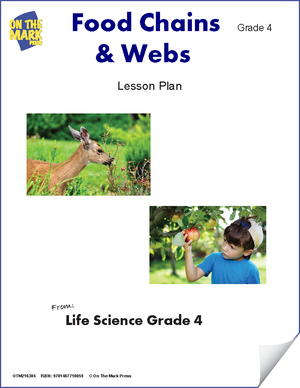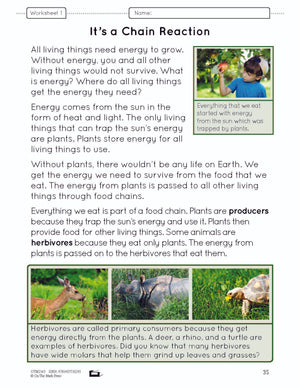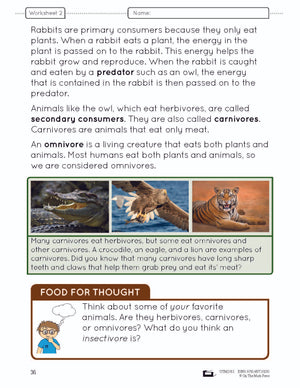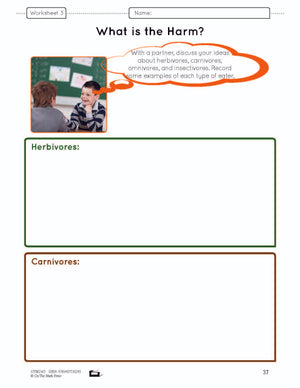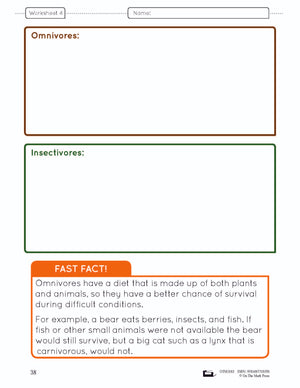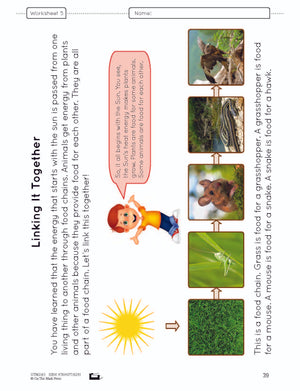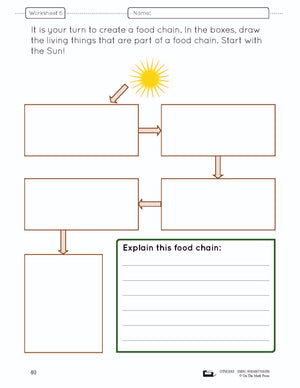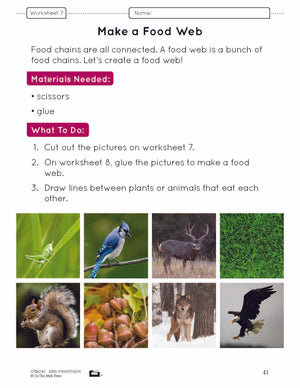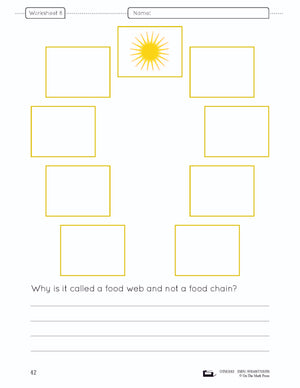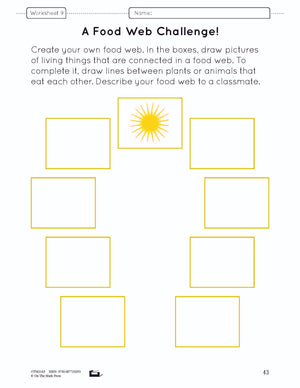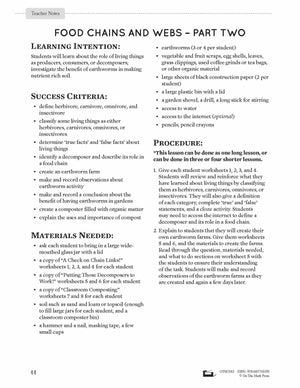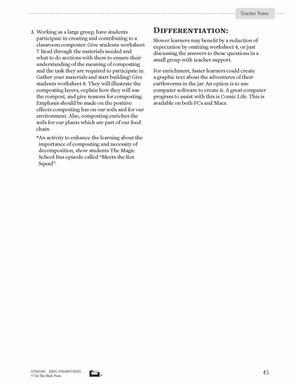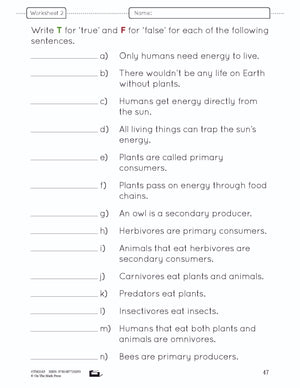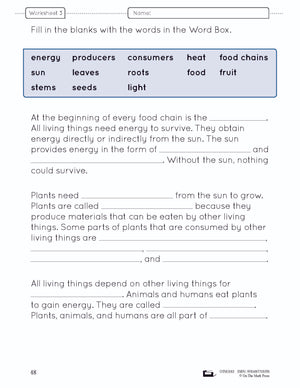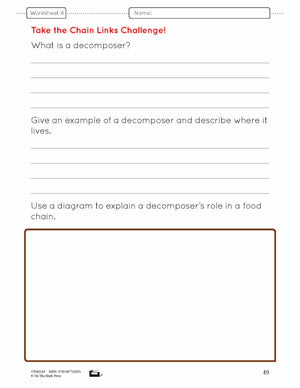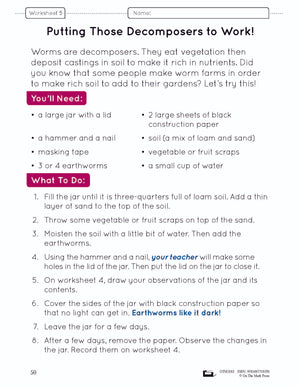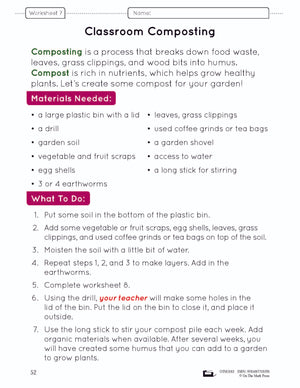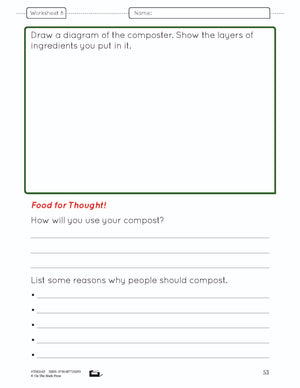 Food Chains & Webs e-Lesson Plan Grade 4
EBOTM216304
Students will learn about and build food chains and food webs consisting of different living things.
describe the connection of living things, beginning with the sun

identify and record a list of herbivores, carnivores, omnivores, and insectivores

create a food chain using pictures and written descriptions

determine the connection between living things using given pictures to create a food

create a food web using pictures and written descriptions
Students will learn about the role of living things as producers, consumers, or decomposers; investigate the benefit of earthworms in making nutrient rich soil.
define herbivore, carnivore, omnivore, and insectivore

classify some living things as either herbivores, carnivores, omnivores, or

determine 'true facts' and 'false facts' about living things

identify a decomposer and describe its role in a food chain

make and record observations about earthworm activity

make and record a conclusion about the benefit of having earthworms in gardens

create a composter filled with organic matter

explain the uses and importance of compost
Suggestions for differentiation are also included so that all students can be successful in the learning environment.
---
---