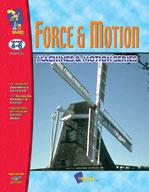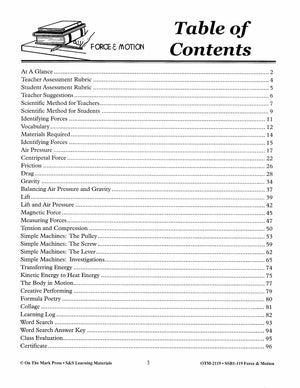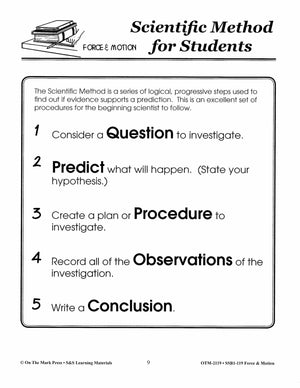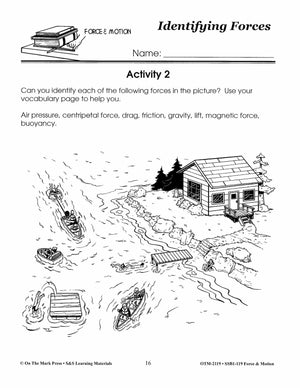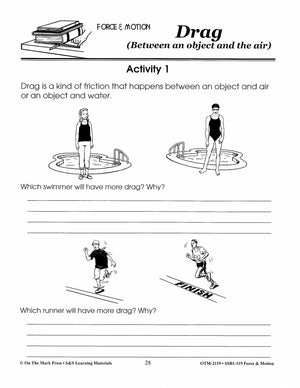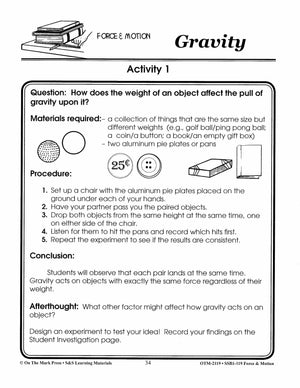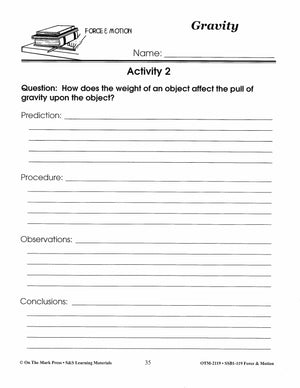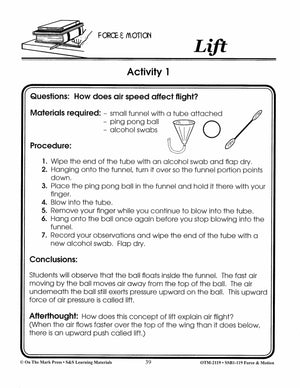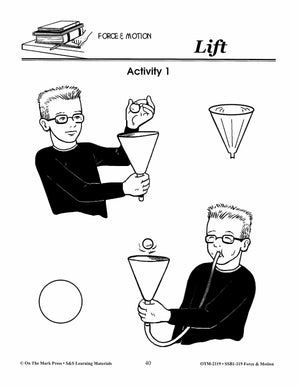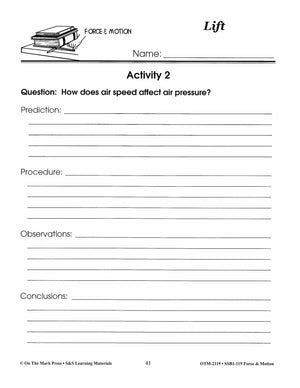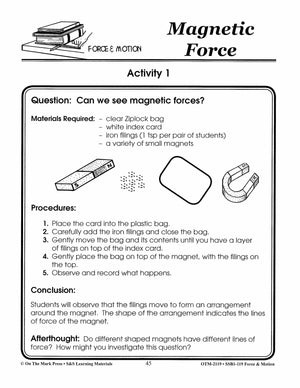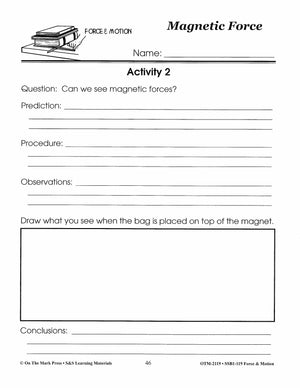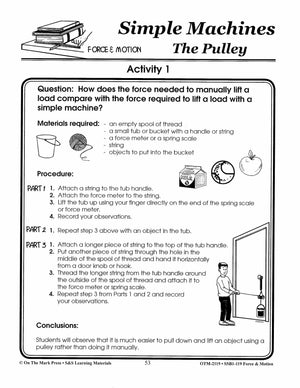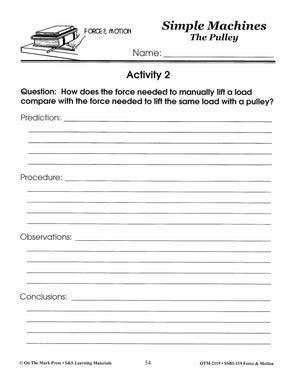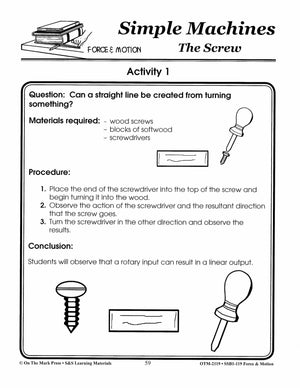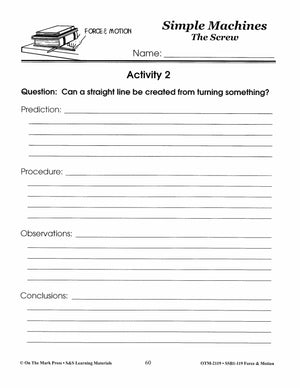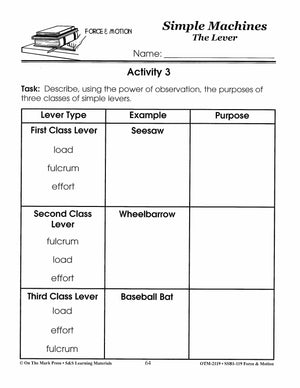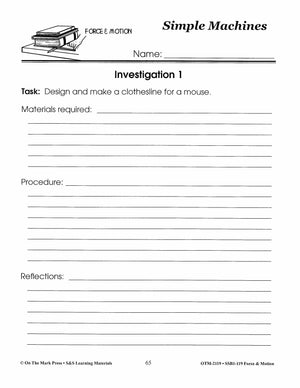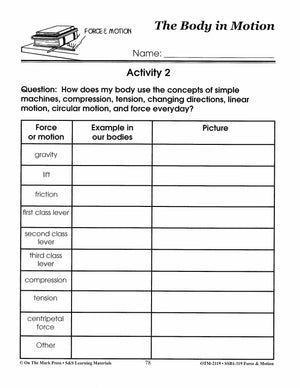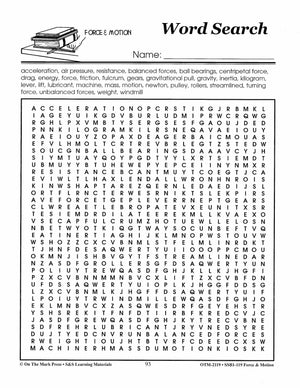 Force & Motion Grades 4-6
EBOTM2119
No Prep, worksheets with experiments that teach your students about force and motion, air pressure, gravity, centripetal force just to name a few. Additional activities will assist in broadening their basic knowledge, while developing skills including inquiry, design, and communication, and initiate a discussion relating science and technology to life outside the classroom.
For the Teacher:
At A Glance - list of skills and learning outcomes covered
Teacher Assessment Rubric
Teacher Suggestions
Scientific Method for Teachers
Vocabulary List
Materials Required
Learning Log
Conference Evaluation
Certificate
Windmill Template
Answer Key
 For the Students:
Student Assessment Rubric
Scientific Method for Students
Identifying Forces
Air Pressure
Centripetal Force
Friction
Drag
Gravity
Balancing Air Pressure and Gravity
Lift and Air Pressure
Magnetic Force
Measuring Forces
Tension and Compression
Simple Machines: The Pulley
Simple Machines: The Screw
Simple Machines: The Lever
Simple Machines: Investigations
Transferring Energy
Kinetic Energy to Heat Energy
The Body in Motion
Word Search

This book supports many of the fundamental concepts and learning outcomes from the curriculum for these provinces: British Columbia, Grade 5, Science, Physical Science, Forces & Simple Machines; Ontario, Grade 5, Science, Understanding Structures & Mechanisms, Forces Acting on Structures & Mechanisms; Saskatchewan, Grade 5, Science, Physical Science, Forces & Simple Machines.
96 Pages
---
---