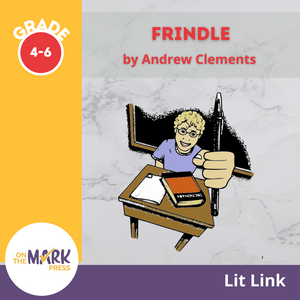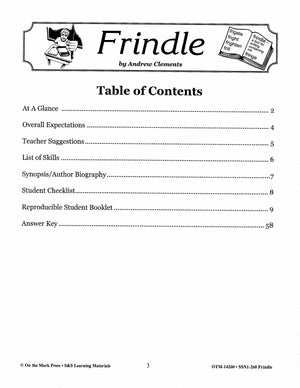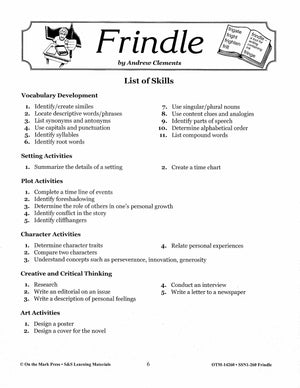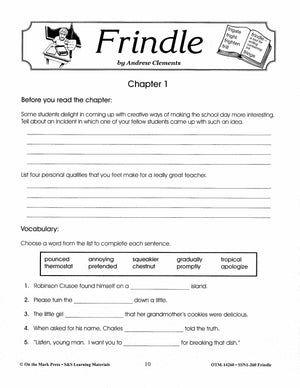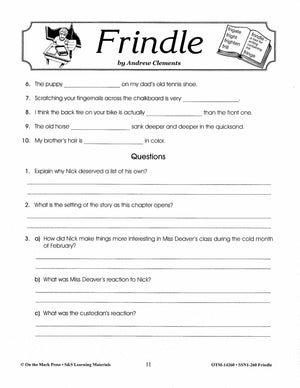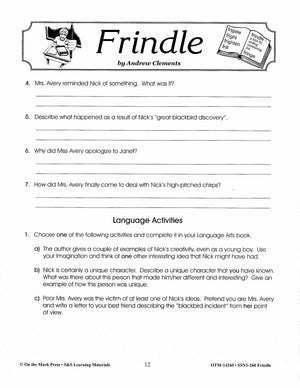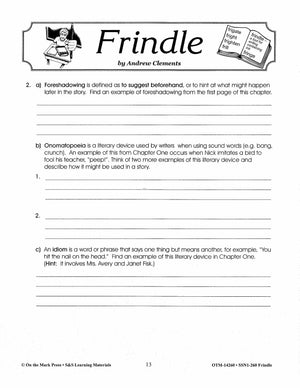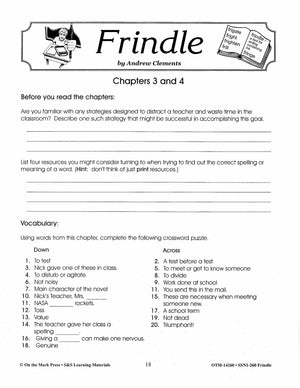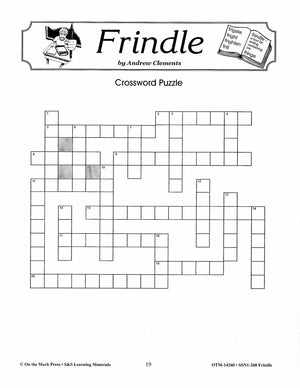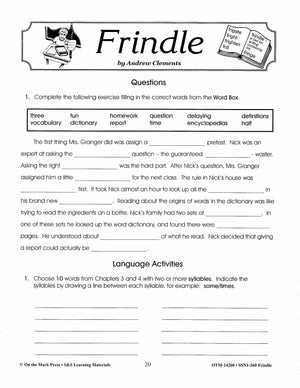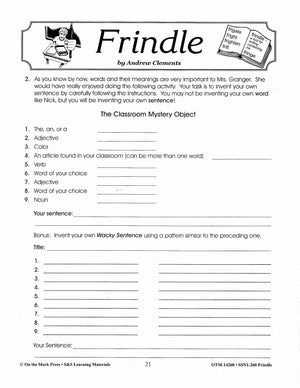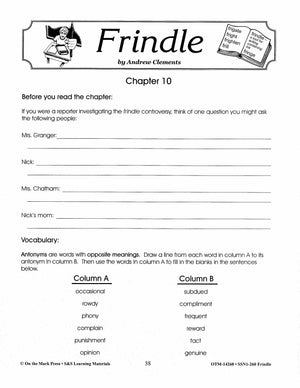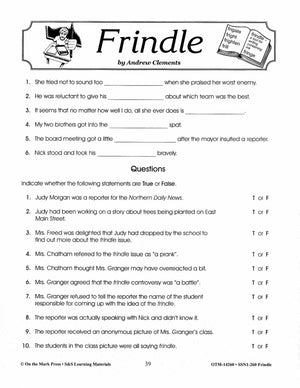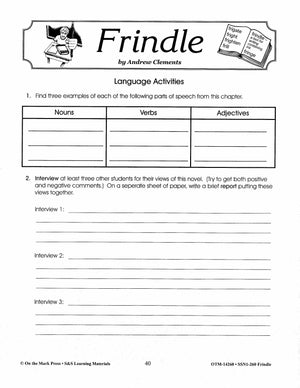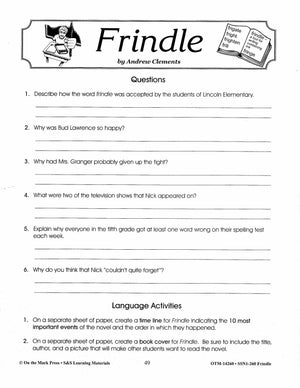 Frindle, by Andrew Clements Lit Link Grades 4-6
EBOTM14260
Nick is a fifth-grader who is always brimming with good ideas. His most creative idea ever is to rename the pen, the frindle. Wouldn't you know it - the idea really takes off! Unfortunately for Nick, his teacher, Mrs. Granger, is horrified at Nick's idea, as she is someone who almost worships the English language. The word frindle is not in any of her beloved dictionaries; therefore, it is not a word. Mrs. Granger does everything she can to put a stop to Nick and his friends from using the word - and an all-out war results.

Reproducible chapter questions, plus comprehension questions, a story summary, author biography, creative and cross-curricular activities, complete with answer key. 64 pages.
A novel by Andrew Clements.
The students will:
 develop their skills in reading, writing, listening and oral communication
use good literature as a vehicle for developing skills required by curriculum expectations: reasoning and critical thinking, knowledge of language structure, vocabulary building, and use of conventions
become meaningfully engaged in the drama of literature through a variety of types of questions and activities
identify and describe elements of stories (i.e., plot, main idea, characters, setting)
learn and review many skills in order to develop good reading habits
provide clear answers to questions and well-constructed explanations
organize and classify information to clarify thinking
learn about the destructive nature of societal prejudice and stereotyping
relate events and feelings found in the novel to their own lives and experiences
appreciate the importance of friendship and loyalty in personal relationships
appreciate that the growth of one's character is more important than wealth or social status
learn the importance of dealing with adversity and developing perseverance in the face of adversity
state their own interpretation of a written work, using evidence from the work and from their own knowledge and experience
---
---