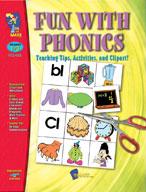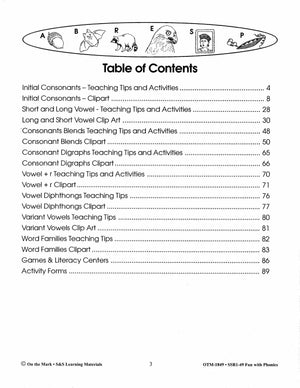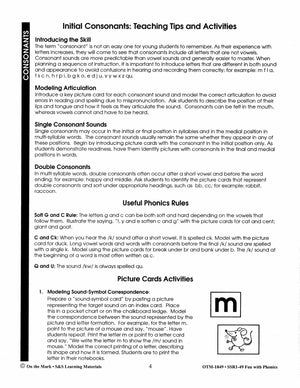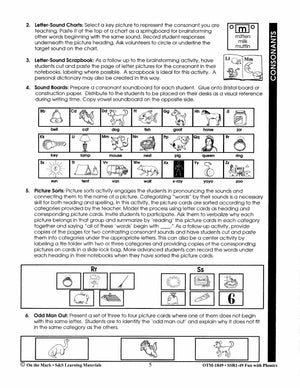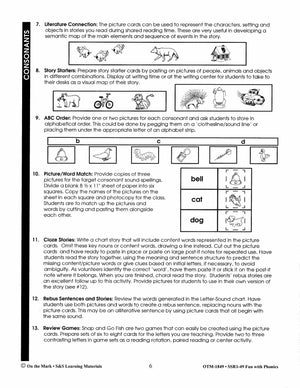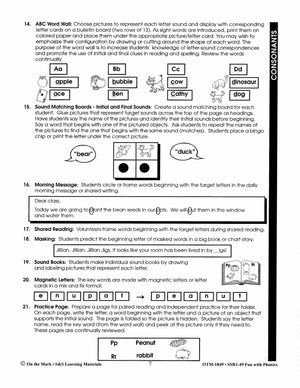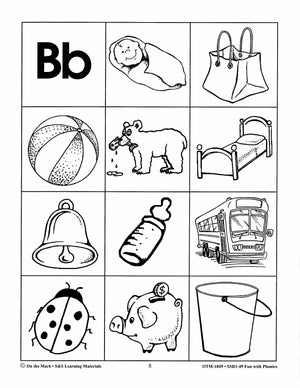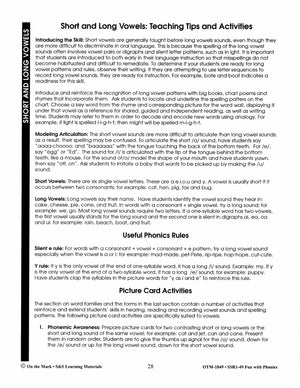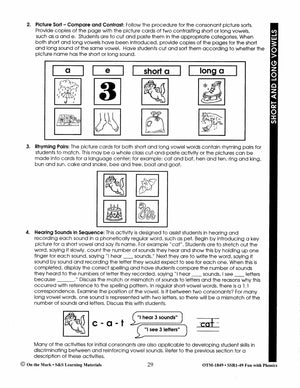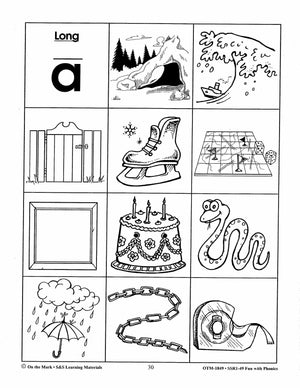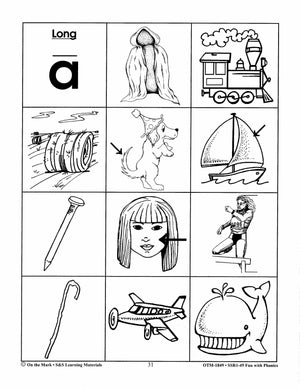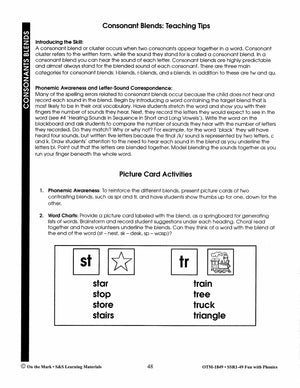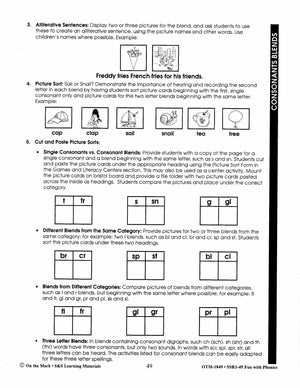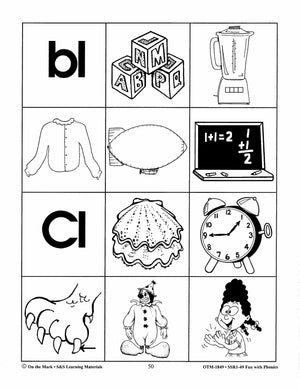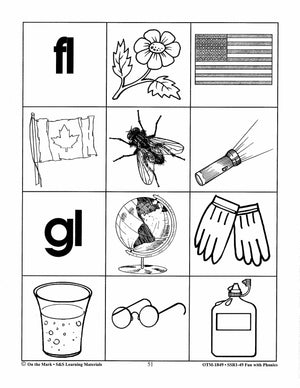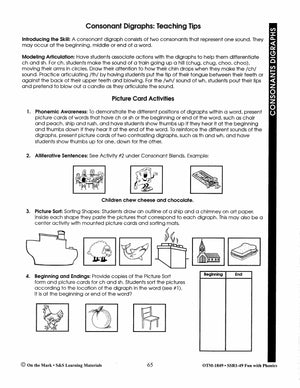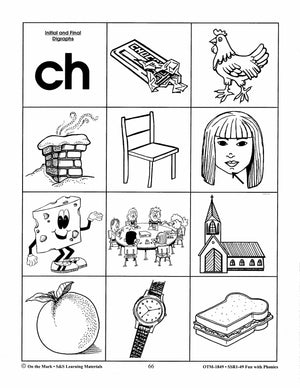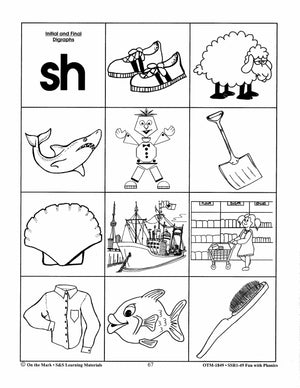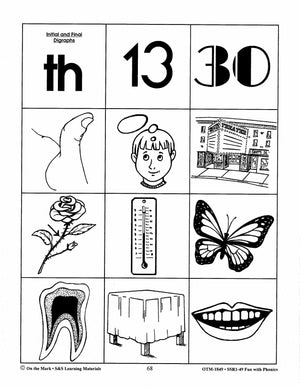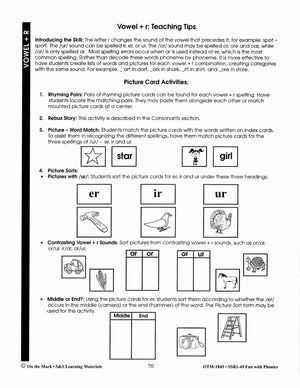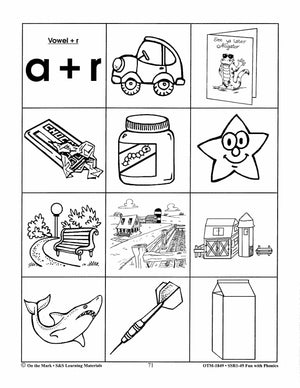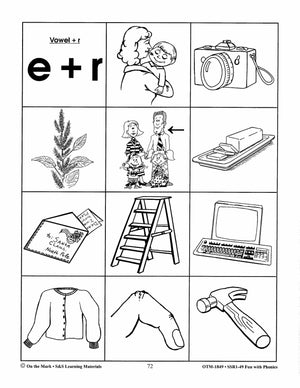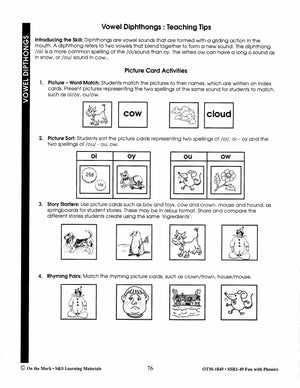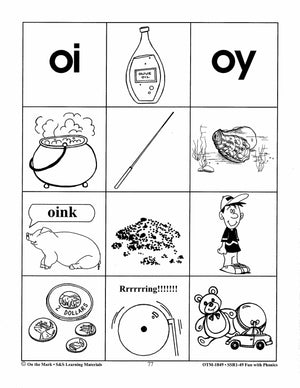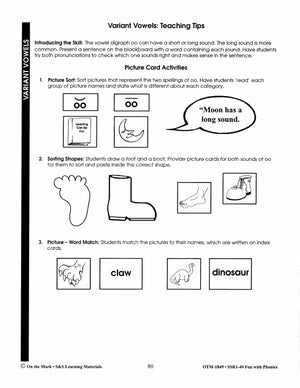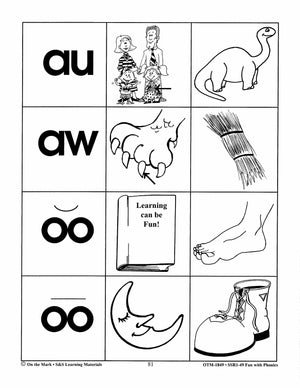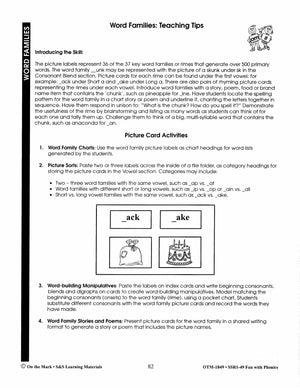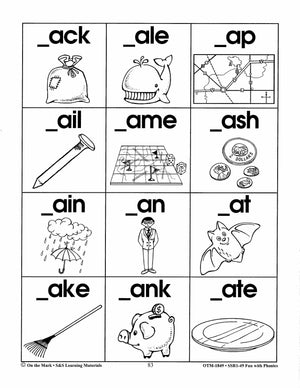 Fun with Phonics - Teaching Tips, Activities & Clip Art Grades 1-3
EBOTM1849
Additional information:
Author

:

Southall, Margot
Teaching tips for each area covered include ideas to introduce the skill, model articulation and picture card activities.
Help your students strengthen their reading and spelling skills with specific worksheets to teach consonants, short and long vowels, consonant blends, consonant digraphs, vowel + R vowel diphthongs, variant vowels, and word families.
Make your own games and literacy centers to reinforce learned skills.
Plus clip art for each area.
Initial Consonants- Teaching Tips and Activities
Initial Consonants - Clipart 
Short and Long Vowel - Teaching Tips and Activities
Long and Short Vowel Clip Art 
Consonants Blends Teaching Tips and Activities
Consonant Digraphs Teaching Tips and Activities
Consonant Digraphs Clipart 
Vowel + r Teaching Tips and Activities
Vowel Diphthongs Teaching Tips
Variant Vowels Teaching Tips 
Word Families Teaching Tips
---
---