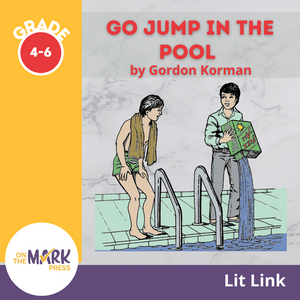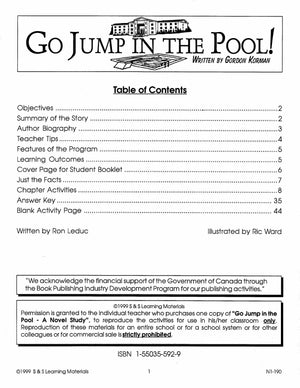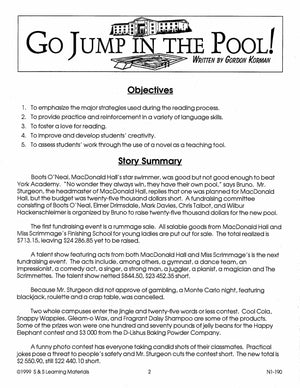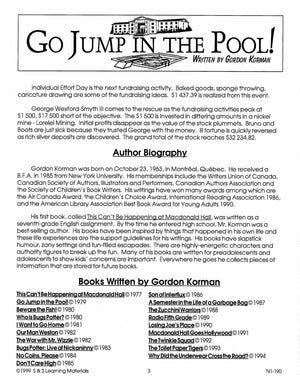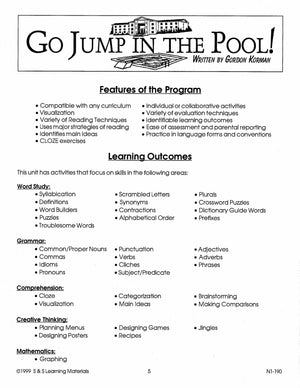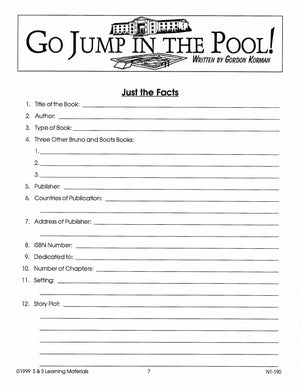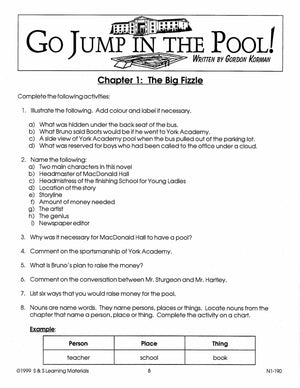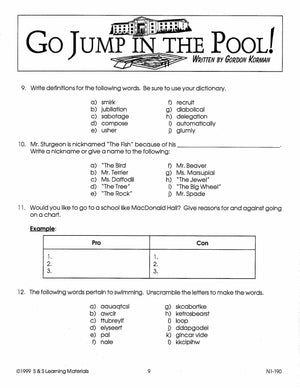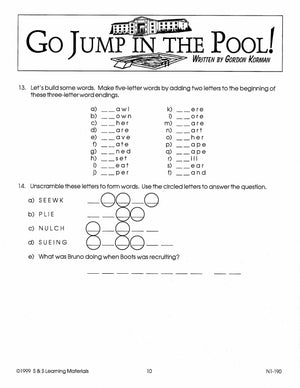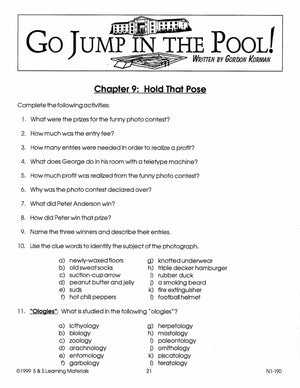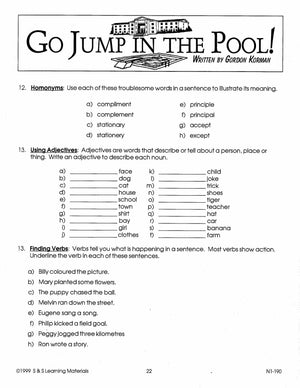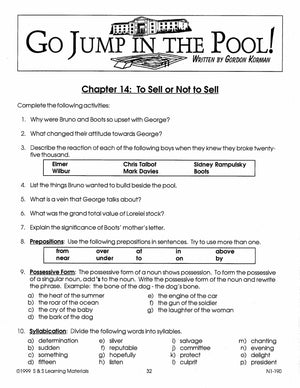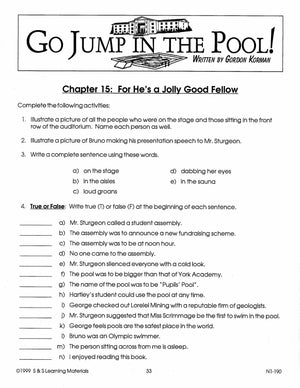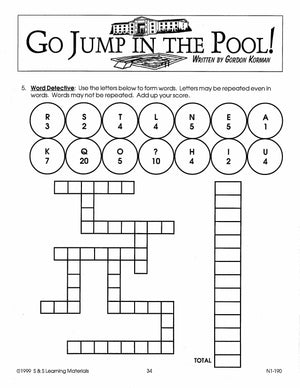 Go Jump in the Pool Lit Link/Novel Study Grades 4-6
EBN1190
This story is about fund-raising activities to build a pool for MacDonald Hall, including a rummage sale, talent show, writing jingles for different products, a funny photo contest and stock market shares in Lorelei Mining.

Reproducible chapter questions, plus comprehension questions, a story summary, author biography, creative and cross-curricular activities, complete with answer key.
A novel by Gordon Korman.
44 pages.
---
---