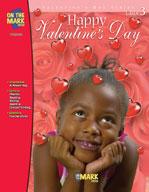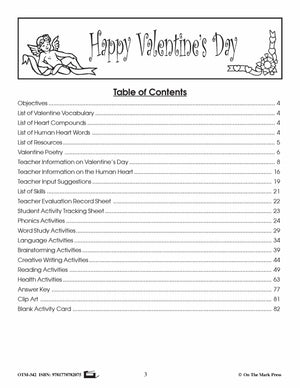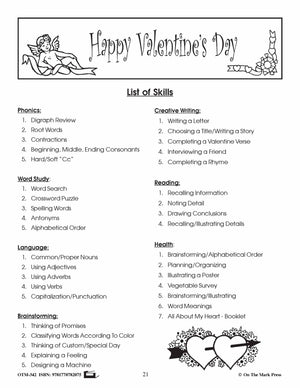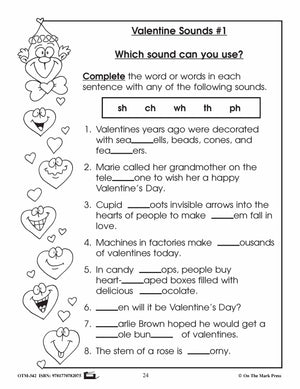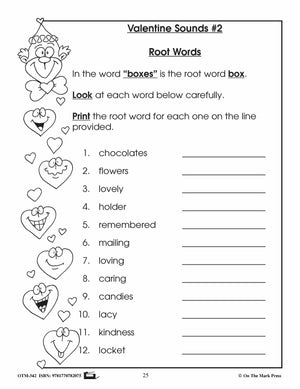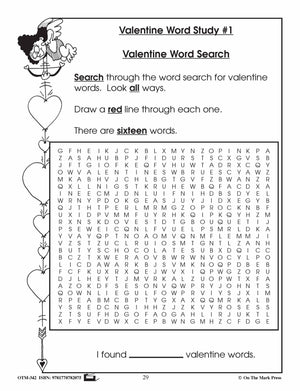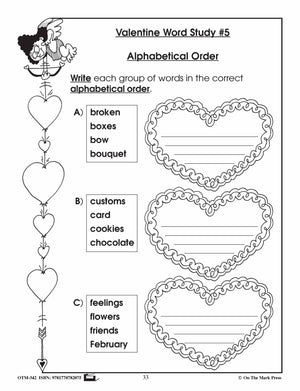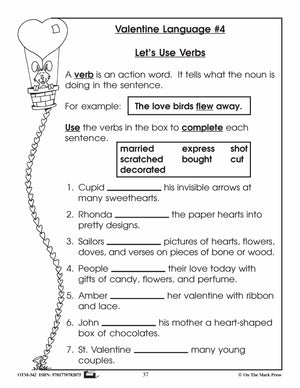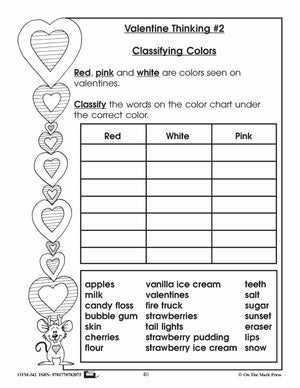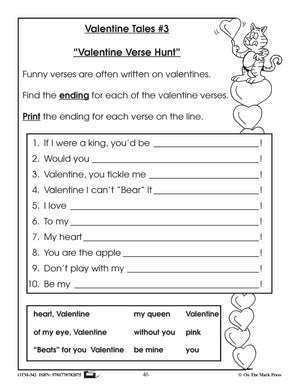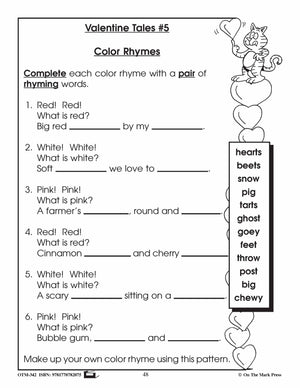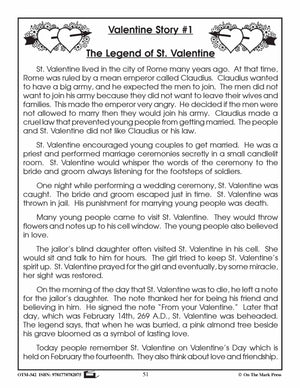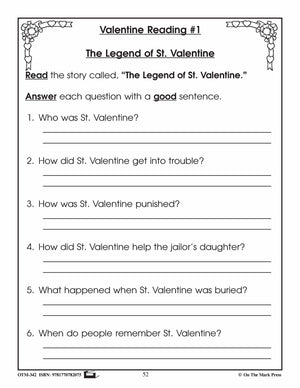 Happy Valentine's Day Grade 3
EBOTM342
36 NO PREP fun Valentine's Day activities help students celebrate good emotions and kindness to each other. This integrated resource provides students with skill development in phonics, reading, writing, science & critical and creative thinking as well as emotional issues. The teacher guide provides you with Valentine's Day poems, information, and suggestions for additional activities. 82 pages
To learn about the history and traditions pertaining to Valentine's Day.

To promote the feelings of love and friendship.

To practice many learned skills through the use of a theme.

To develop an appreciation for poetry and stories written about Valentine's Day.

To study the human heart and its functions.
List of Valentine Vocabulary

List of Human Heart Words

Teacher Information on Valentine's Day

Teacher Information on the Human Heart

Teacher Input Suggestions

Teacher Evaluation Record Sheet
Student Activity Tracking Sheet

Creative Writing Activities
4. Beginning, Middle, Ending Consonants
2. Choosing a Title/Writing a Story
3. Completing a Valentine Verse
4. Recalling/Illustrating Details
5. Capitalization/Punctuation
2. Classifying Words According To Color
3. Thinking of Custom/Special Day
1. Brainstorming/Alphabetical Order
5. Brainstorming/Illustrating
7. All About My Heart - Booklet
---
---