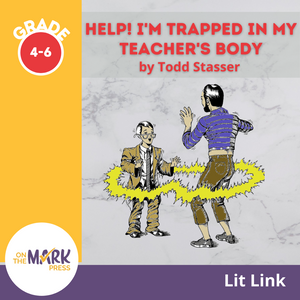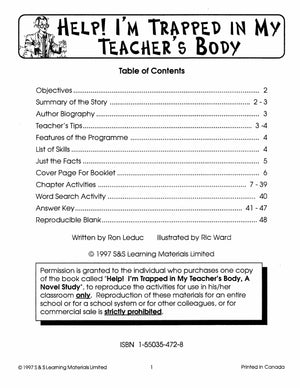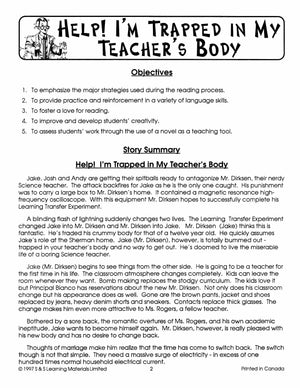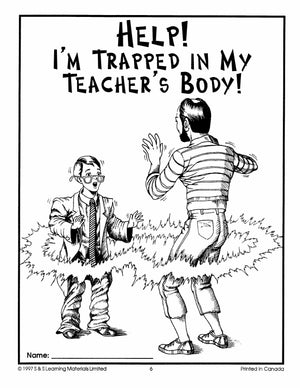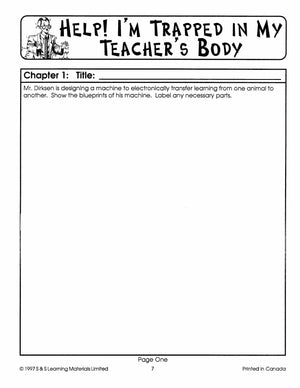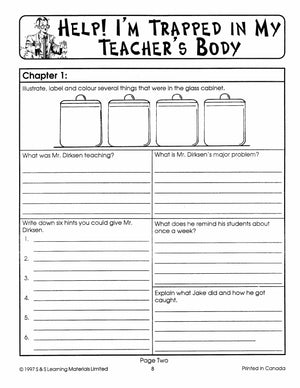 Help I'm Trapped in My Teacher's Body Lit Link (Novel Study) Grades 4-6 A novel by Todd Strasser.
EBN1120
Jake Sherman, your average twelve year old, has become a totally different person.
He has become Jake and he doesn't want to switch back.
Reproducible chapter questions, plus comprehension questions, a story summary, author biography, creative and cross curricular activities, complete with answer key. 
48 pages.
Objectives

1. To emphasize the major strategies used during the reading process.
2. To provide practice and reinforcement in a variety of language skills.
3. To foster a love for reading.
4. To improve and develop students' creativity.
5. To assess students' work through the use of a novel as a teaching tool.

---
---