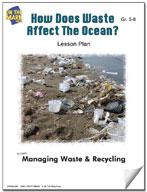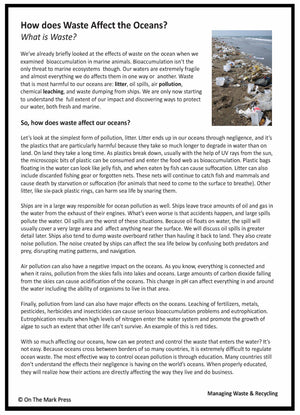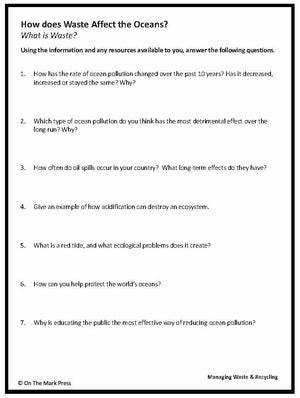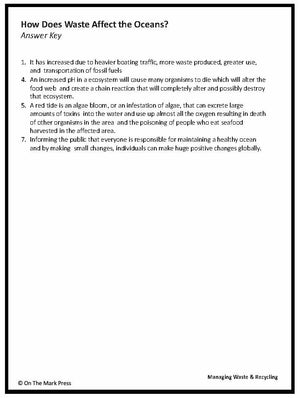 How Does Waste Affect the Ocean? Lesson Grades 5-8
EBOTM213109
Additional information:
Author

:

Lapierre, Krystal
So how does waste affect our oceans? Your students will look at what effect litter, ships, air pollution, and land pollution have on our oceans. Using that information they will answer the questions on the page included in this lesson plan.
3 pages, with answer key.
---
---