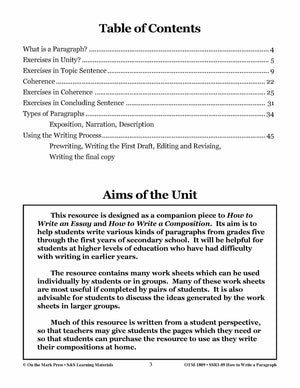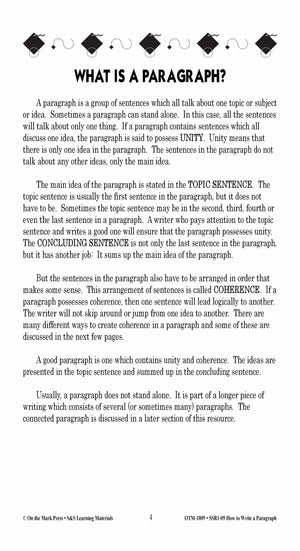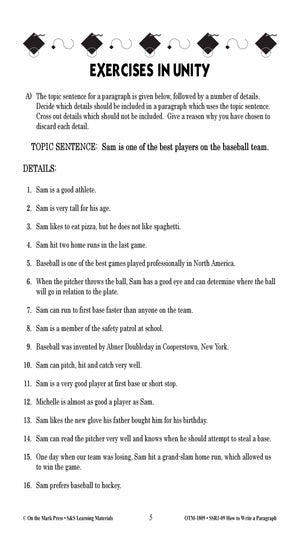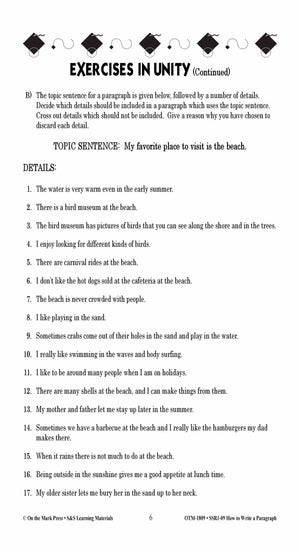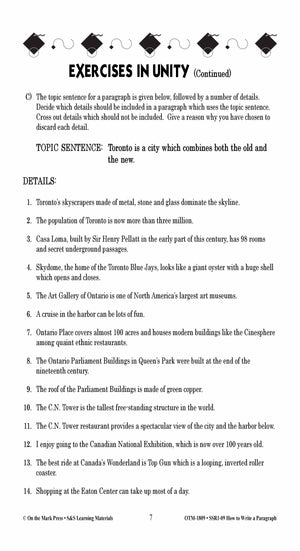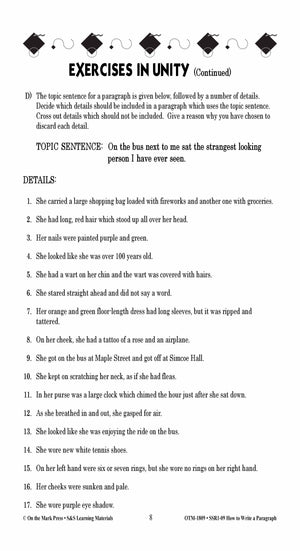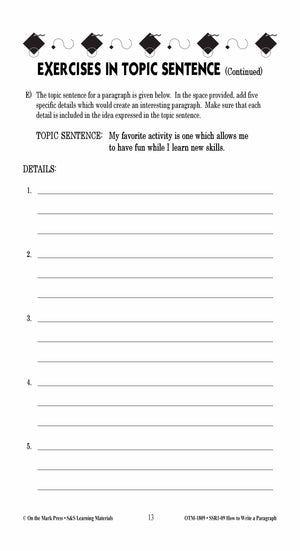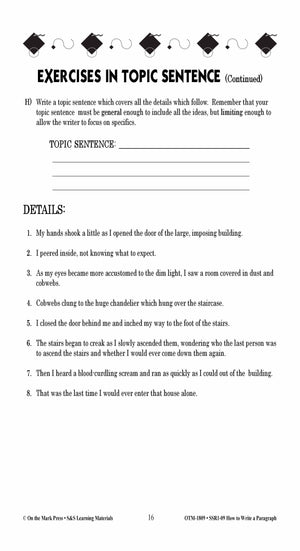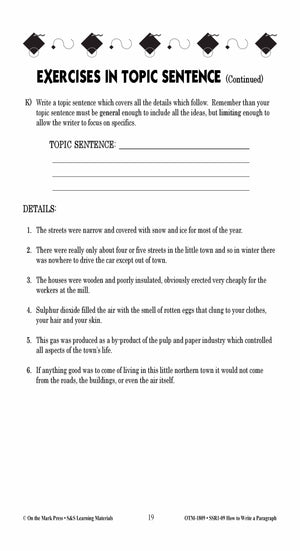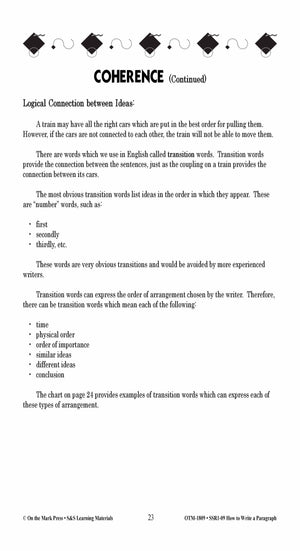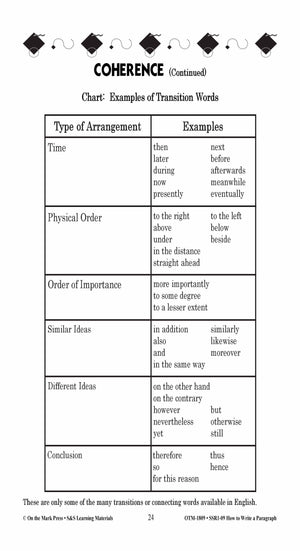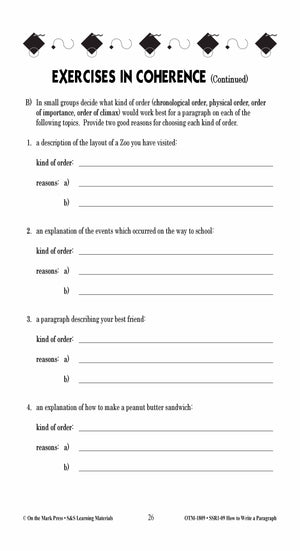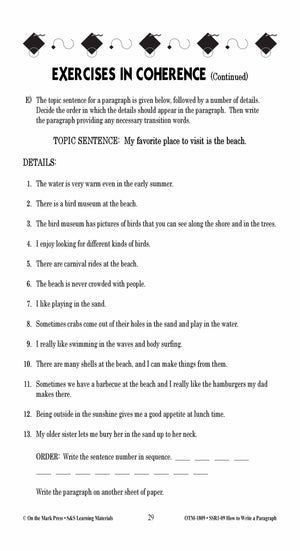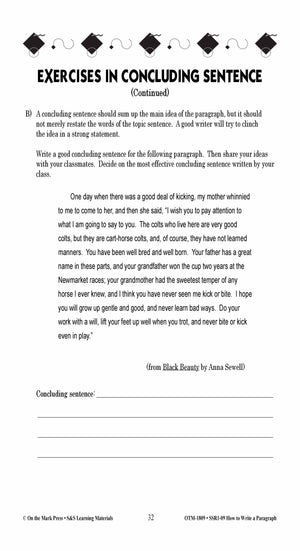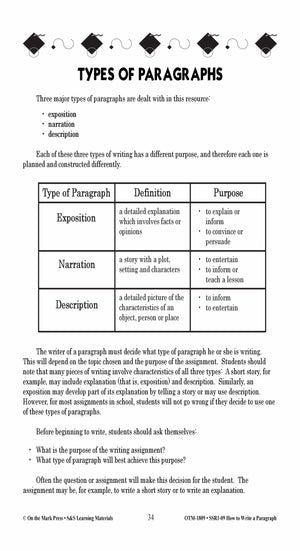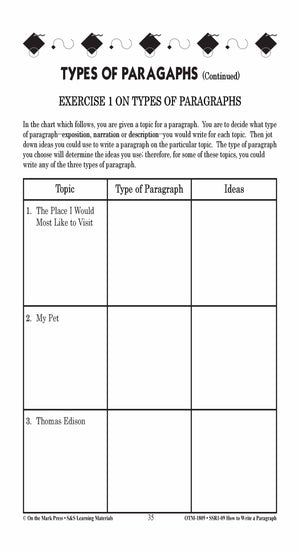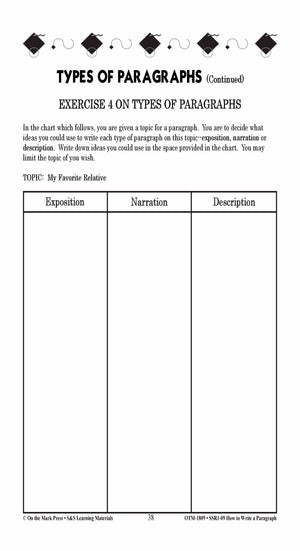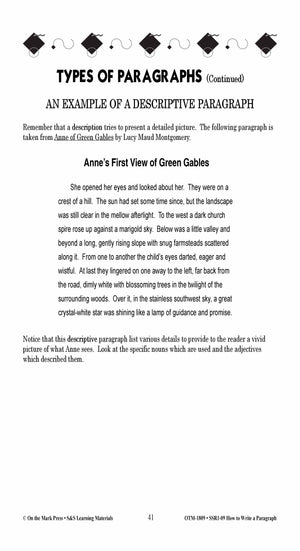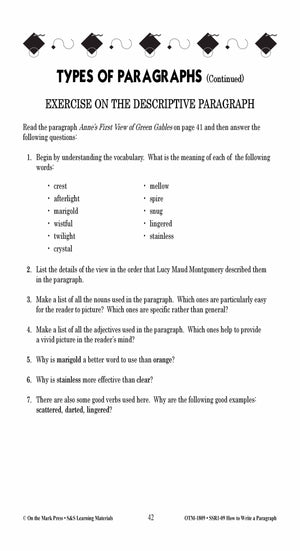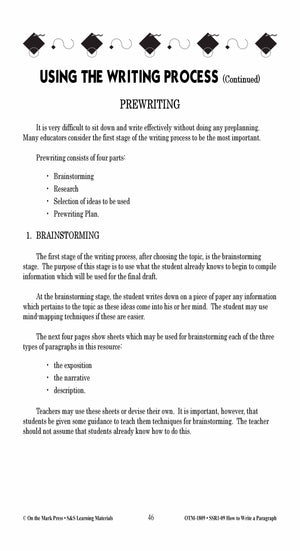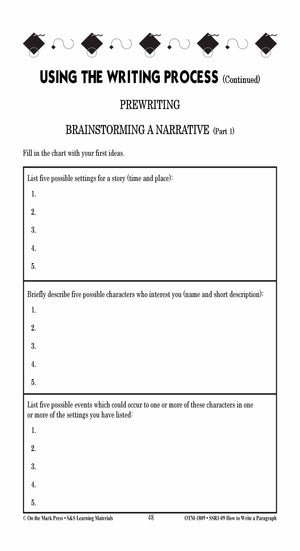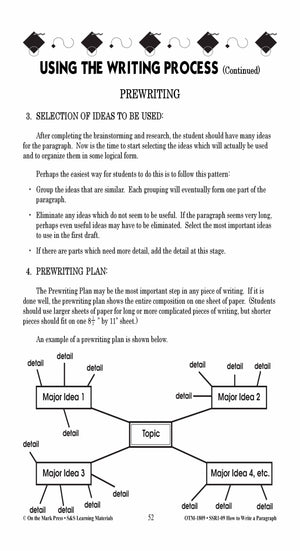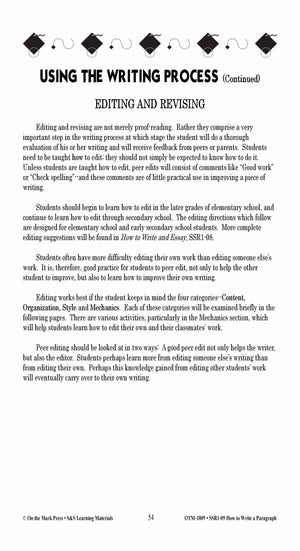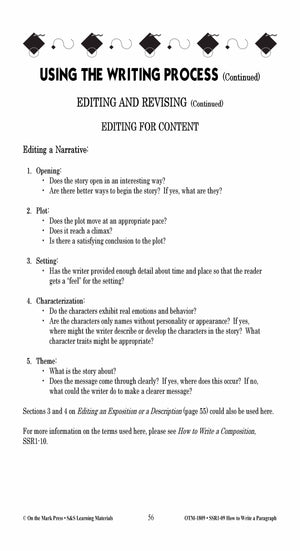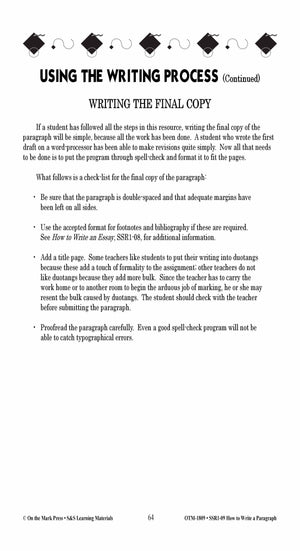 How to Write a Paragraph Grades 5-10
EBOTM1809
A Complete Step-by-Step Guide for teachers and students.
This resource is designed as a companion piece to How to Write an Essay and How to Write a Composition. Its aim is to help students write various kinds of paragraphs from grades five through the first years of secondary school. It will be helpful for students at higher levels of education who have had difficulty with writing in earlier years.
The resource contains many work sheets which can be used individually by students or in groups. Many of these work sheets are most useful if completed by pairs of students. It is also advisable for students to discuss the ideas generated by the work
sheets in larger groups.
Much of this resource is written from a student perspective, so that teachers may give students the pages which they need or so that students can purchase the resource to use as they write their compositions at home.
Contents include:
What is a Paragraph? 
Exercises in Unity? 
Exercises in Topic Sentence 
Coherence 
Exercises in Coherence 
Exercises in Concluding Sentence
Types of Paragraphs
Exposition, Narration, Description
Using the Writing Process
Prewriting, Writing the First Draft, Editing and Revising,
Writing the final copy
Supports Common Core Standards for Writing, Text Types and Purposes.
64 pages
---
---