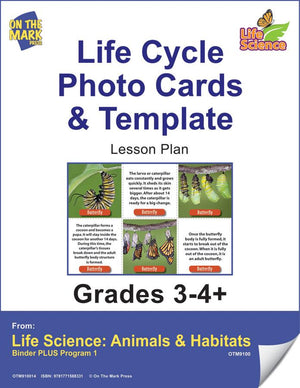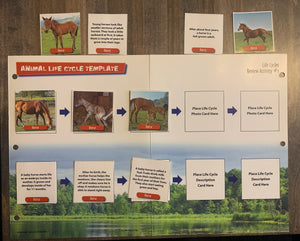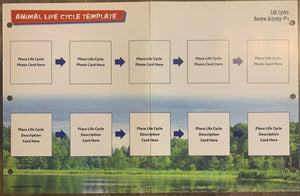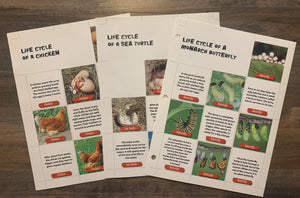 Life Cycle Photo Cards & Template Grades 3+
EBOTM910014
Students will arrange the photo and description cards in the correct order on the template; placing the correct description under each photo showing the stages of development.
Each set of cards shows five stages of development except for the Sea Turtle, which shows four stages.
Students will learn about the life cycle of these five species:
horse
monarch butterfly
frog
chicken
sea turtle
The template can be used as a hands-on activity to determine how well a student understands the animal life cycle process.
---
---