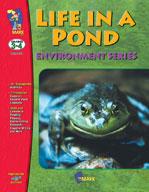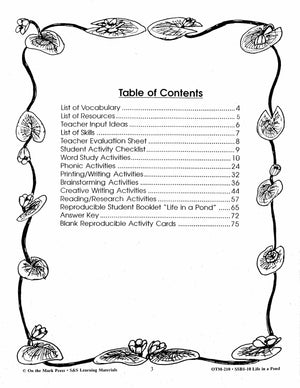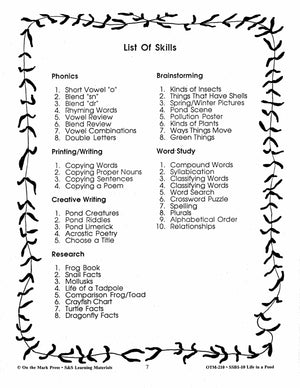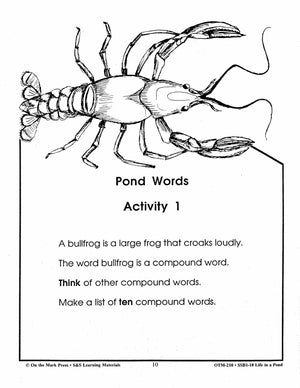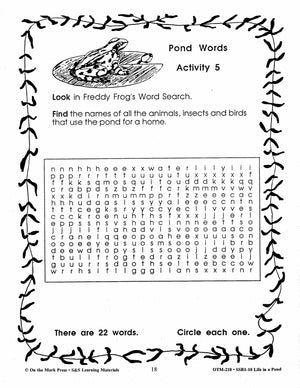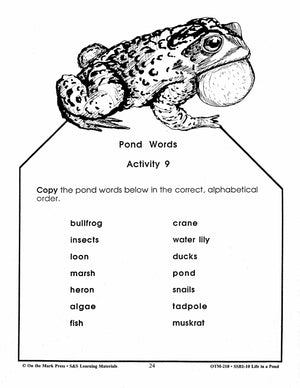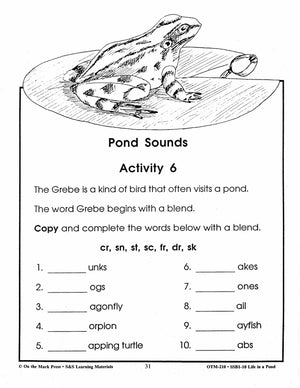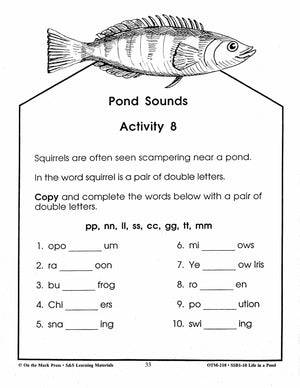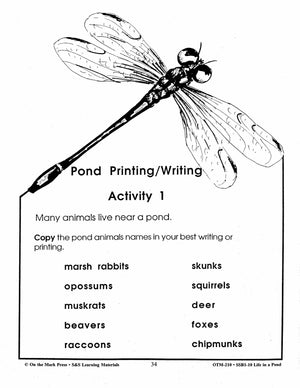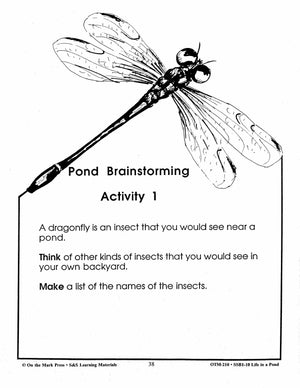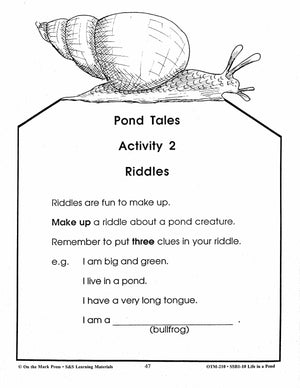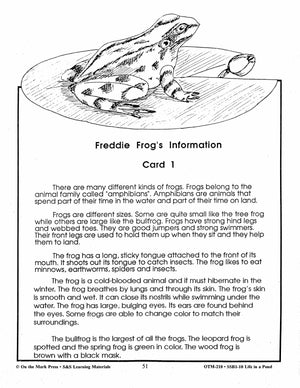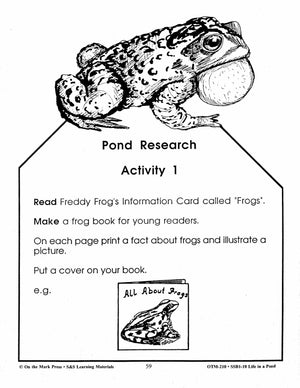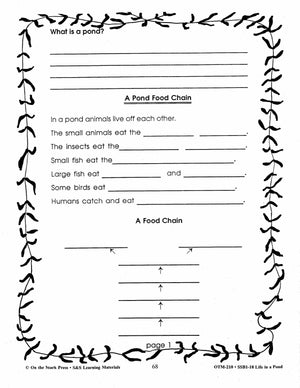 Life in a Pond Grades 3-4
EBOTM210
Explores the Pond Community Dive into the wonderful world of ponds with more than 40 activities, 7 information cards, and a 5-page student booklet.
Students will learn about the delicate balance of nature while developing basic skills in reading, phonics, word study, brainstorming, print/writing, research, and creative writing.
Also included are teacher suggestions, a list of skills, a resource list, a student tracking sheet, and an answer key for the student booklet.
Topics include:
Introduction to pond life

Species that depend on ponds

Pond Plants

Frogs, tadpoles, toads, turtles, dragonflies, snails, crayfish
80 pages
---
---