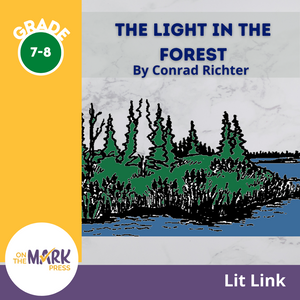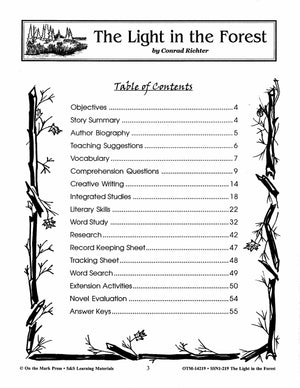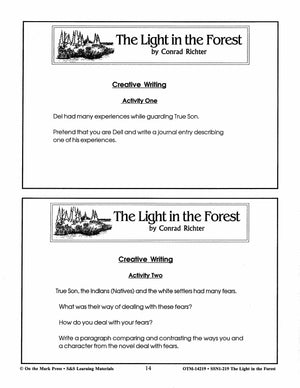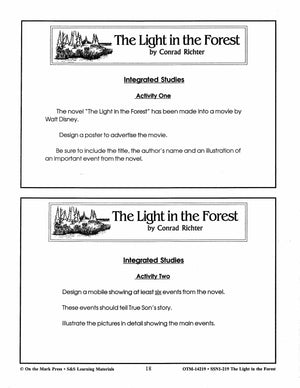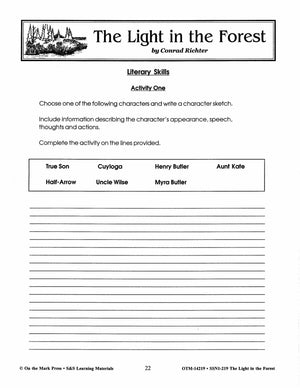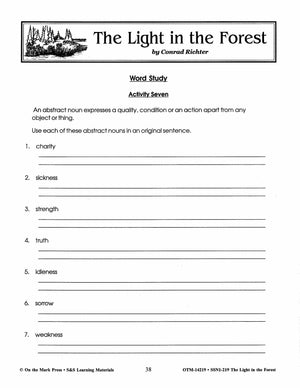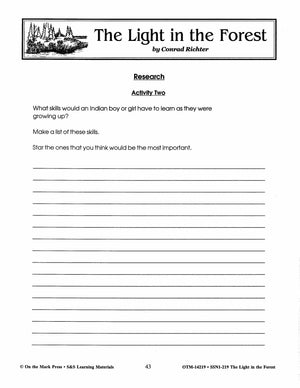 Light in the Forest, by Conrad Ritcher Lit Link Grades 7-8
EBOTM14219
Additional information:
Author

:

Stanford, Frances
This story begins as True Son learns that he must be returned to his white family after having been "adopted" by an Indian tribe 11 years ago. He tried to run away, but his native father found him and handed him over to the soldiers. His cousin, Half-Arrow, accompanied him to the end of Native territory. True Son plotted to kill himself several times, but the white guard always prevented it. Eventually he became so homesick that he developed a fever which no amount of white medicine could cure. Everyone thought he would die.
Reproducible chapter questions, plus comprehension questions, a story summary, author biography, creative and cross curricular activities, complete with answer key. 64 pages.
increase their knowledge of the struggles of pioneers.

increase their knowledge of First Nation customs and way of life.

be introduced to the literary style of Conrad Richter.

develop their abilities to express opinions through writing, debating and drama.

recognize and respond to the key elements of a novel.

identify complex elements of grammar and use them in their personal writing.

increase their knowledge of words and the way in which they are formed and connected.

apply a variety of reading strategies to improve their understanding of the text.
---
---