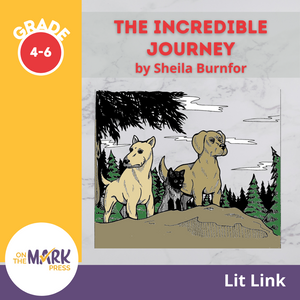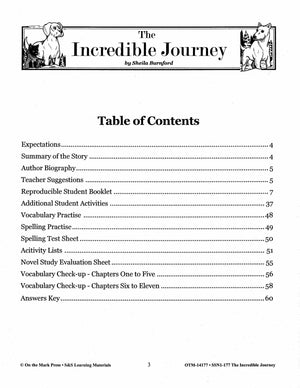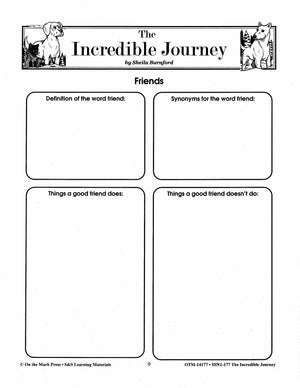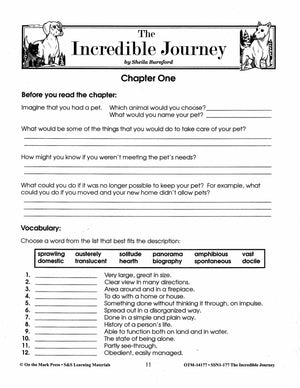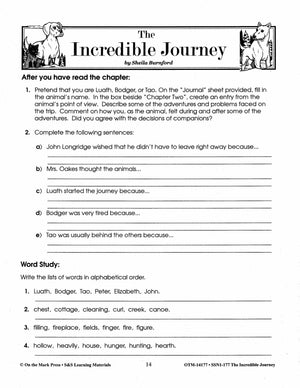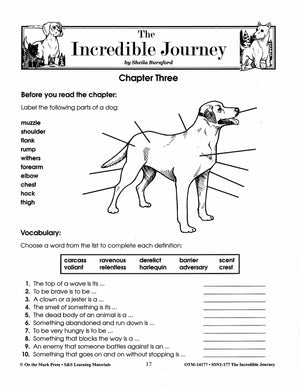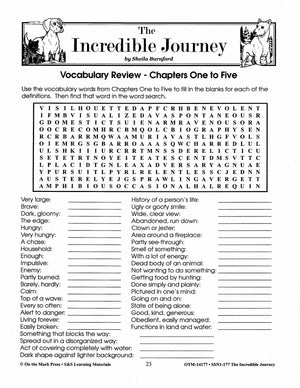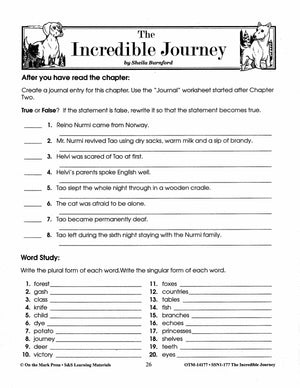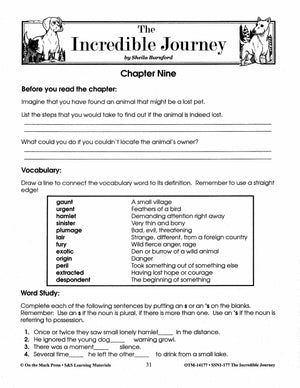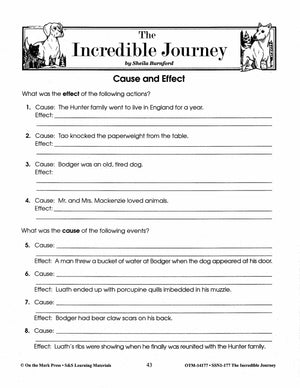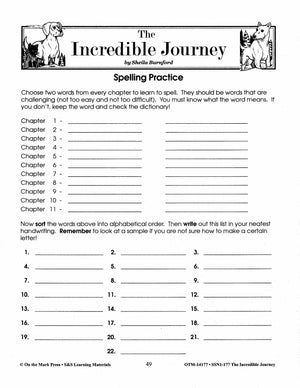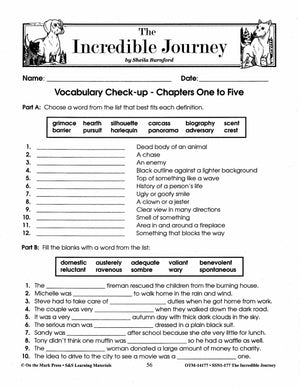 Incredible Journey, by Sheila Burnford Lit Link Grades 4-6
EBOTM14177
John Longridge agrees to look after two dogs and a cat for the Hunter family while they travel abroad. The pets miss their masters and set out one autumn day to walk back home. Their perilous journey is several hundred miles. Sheer determination keeps the trio moving towards their ultimate goal.

This resource has been set up so that it can be completed step-by-step by the whole class/group, or students can work through it at their own pace. In either case, the pre-reading activities should be completed with the class before reading begins.
Reproducible chapter questions, plus comprehension questions, a story summary, author biography, creative and cross-curricular activities, complete with answer key. 64 pages.
A novel by Sheila Burnford.
• learn that teamwork and determination in the face of adversity will help them to realize their goals.
• learn that it is essential to be resourceful and creative when problem solving in difficult times.
• discover the conditions in the wilderness of northwestern Ontario.
---
---