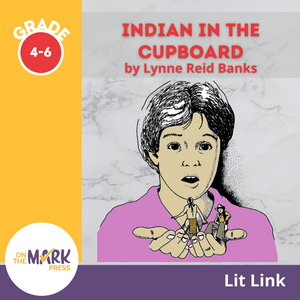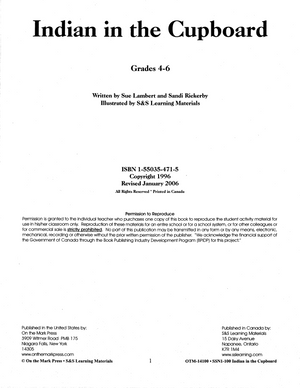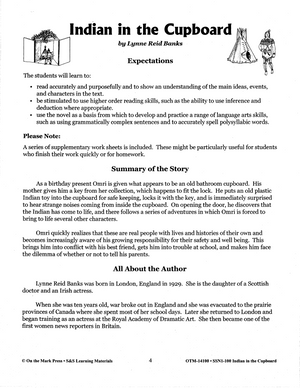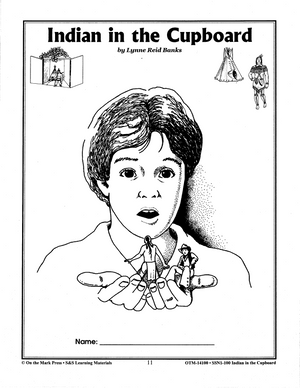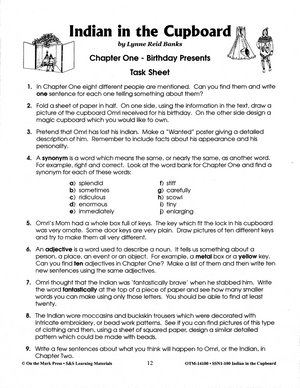 Indian in the Cupboard, by Lynne Reid Banks Lit Link Grades 4-6
EBOTM14100
Additional information:
Author

:

Lambert, Sue/Rickerby, Sandi
For his birthday Omri is given a cupboard and on inserting a key into the lock, he discovers that it has magic properties. Here begins a series of adventures in which he brings a small plastic Indian figure to life. There follows a series of riveting adventures in which Omri is forced to bring to life several other characters.

Reproducible chapter questions, plus comprehension questions, a story summary, author biography, creative and cross-curricular activities, complete with answer key. 64 pages.
A novel by Lynne Reid Banks.
Companion Product: Return of the Indian N1110. 64 pages
A series of supplementary work sheets is included. These might be particularly useful for students who finish their work quickly or for homework.
 The students will learn to:
• read accurately and purposefully and to show an understanding of the main ideas, events, and characters in the text.
• be stimulated to use higher order reading skills, such as the ability to use inference and deduction where appropriate.
• use the novel as a basis from which to develop and practice a range of language arts skills, such as using grammatically complex sentences and to accurately spell polysyllabic words.

---
---