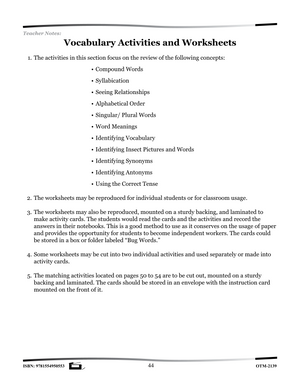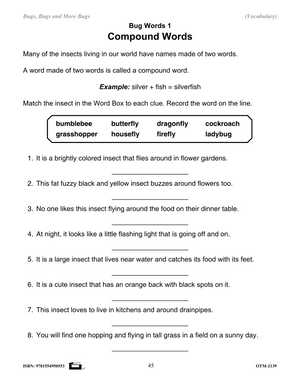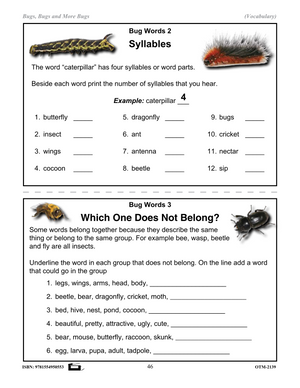 Insects Vocabulary Worksheets Grades 2-3
EBOTM213905
The activities in this section focus on the following concepts: Compound Words, Syllabication, Seeing Relationships, Alphabetical Order, and Singular/Plural Words, Identifying Vocabulary, Identifying Insect Pictures and Words, Identifying Synonyms, Identifying Antonyms and Using the Correct Tense.
16 pages including teacher notes and answer key.
This lesson is from Bugs, Bugs & More Bugs!
---
---