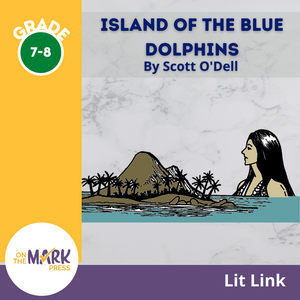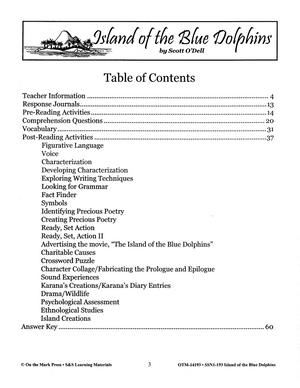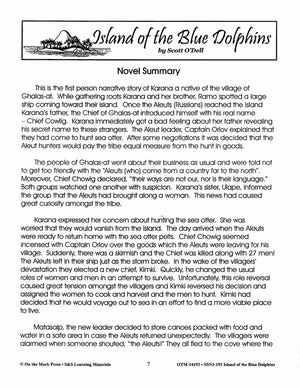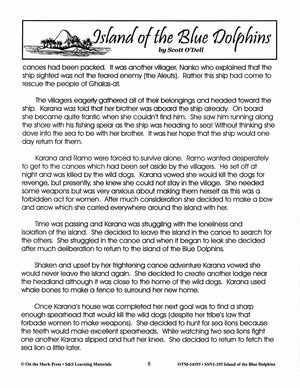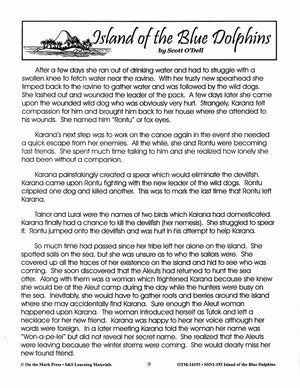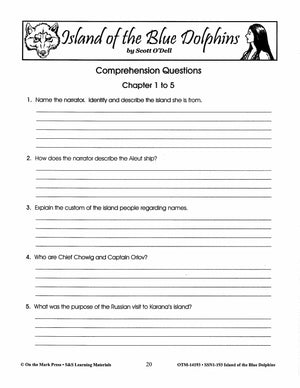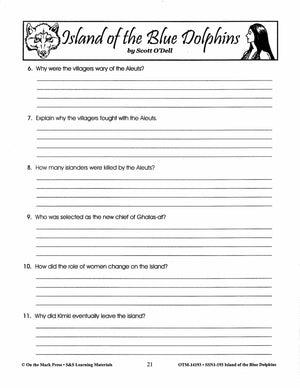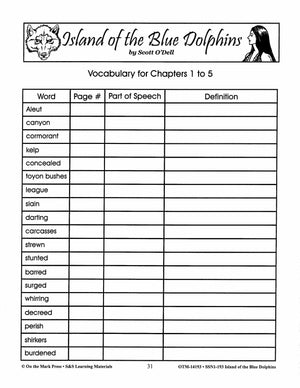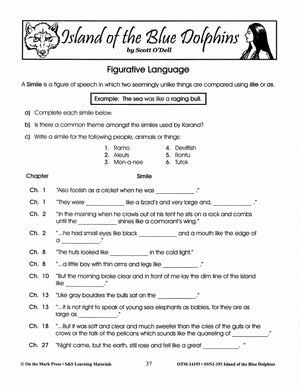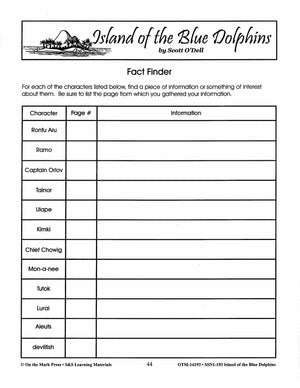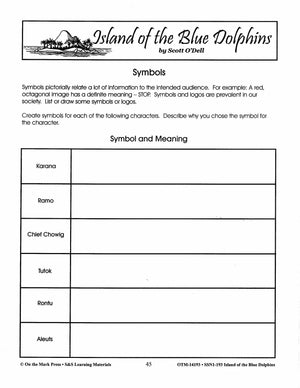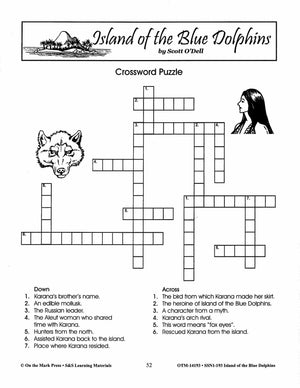 Island of the Blue Dolphins, by Scott O'Dell Lit Link Grades 7-8
EBOTM14193
Additional information:
Author

:

Lantaigne-Richard, Michelle
This is a first person narrative story of Karana, a native of the village of Ghalas-at. In the Pacific there is an island that looks like a big fish sunning itself in the sea. Around it blue dolphins swim, otters play, and sea elephants and sea birds abound. Once, Indians also lived on the island, and when they left and sailed to the east, one young girl was left behind. Year after year, Karana watched one season pass into another as she waited for a ship to take her away. But while she waited, she kept herself alive by building shelter, making weapons, finding food and fighting her enemies, the wild dogs. Hers is not only an unusual adventure of survival, but also a tale of natural beauty and personal discovery.
Reproducible chapter questions, plus comprehension questions, a story summary, author biography, creative and cross curricular activities, complete with answer key. 64 pages.
Expectations:
To have the students:
explain their interpretation of a written work, supporting it with evidence from the work and from their own knowledge through "Response Journals" and comprehension questions
discuss pertinent themes with respect to this novel
identify stylistic devices. Example: simile, metaphor and voice
use a variety of strategies to determine the meaning of unfamiliar words
create audio and visual displays based on the interpretation of the text
organize information and ideas logically and creatively; using correctly the writing conventions (grammar, spelling and punctuation)
---
---