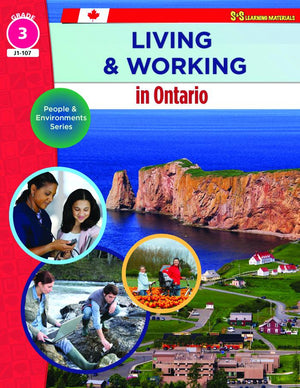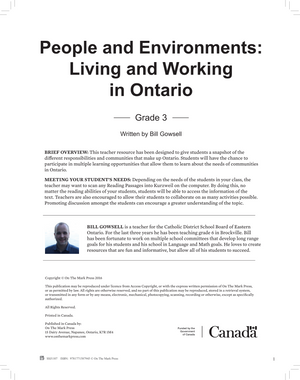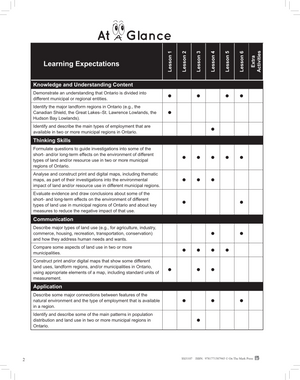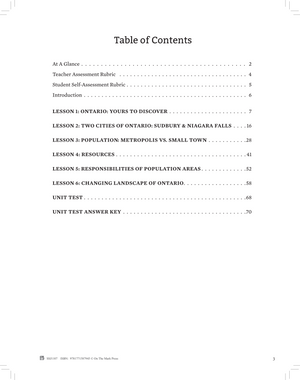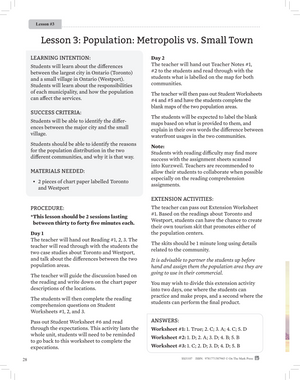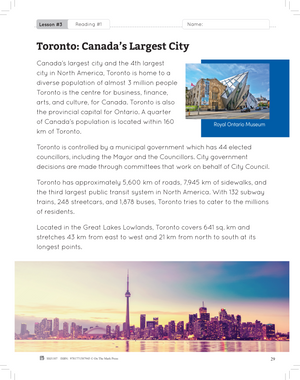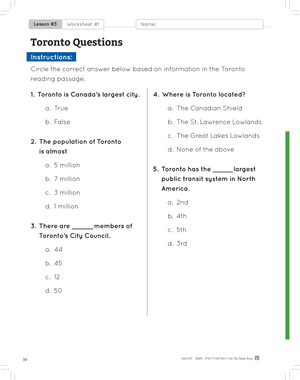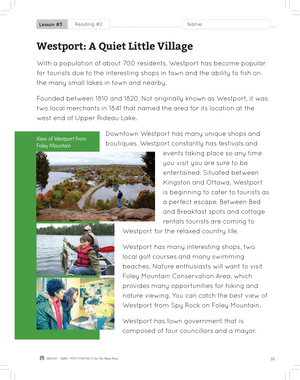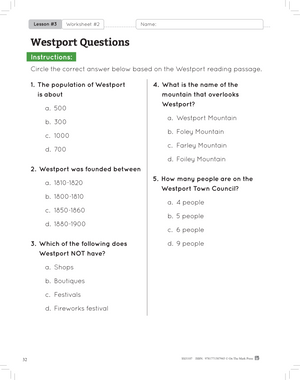 Living and Working In Ontario Grade 3 Ontario Social Studies Curriculum
EBJ1107
Activities and worksheets help students gain an understanding of the interrelationship between the natural environment, land use, employment opportunities, and the development of municipal regions in Ontario. They will describe major landform regions and types of land use in Ontario and some of the ways in which land use in various Ontario municipalities addresses human needs and wants, including the need for jobs.
This resources was written to cover the overall expectations of the Ontario curriculum Social Studies Living and Working in Ontario curriculum topic.
The activities in this book have two intentions:
to teach concepts that relate to living and working in Ontario,

and to help students understand the different characteristics and needs of such a large province.
Using the social studies inquiry process to investigate some of the environmental effects of different types of land and/or resource use in two or more Ontario municipal regions, as well as some of the measures taken to reduce the negative impact of that use.
LESSON 1: ONTARIO: YOURS TO DISCOVER

LESSON 2: TWO CITIES OF ONTARIO: SUDBURY & NIAGARA FALLS

LESSON 3: POPULATION: METROPOLIS VS. SMALL TOWN

LESSON 5: RESPONSIBILITIES OF POPULATION AREAS

LESSON 6: THE CHANGING LANDSCAPE OF ONTARIO
This resource is designed to support teachers and students as they work through the Social Studies Inquiry Process. It focus's on the big ideas in the Social Studies curriculum and have a mix of concrete and open-ended lessons so that the teacher has flexibility in planning. The inquiry process has been scaffolded for teachers and/or students new to the process. There are also extensions and cross-curricular activities included. Each resource includes a teacher guide and assessments.
70 pages including answers.
---
---