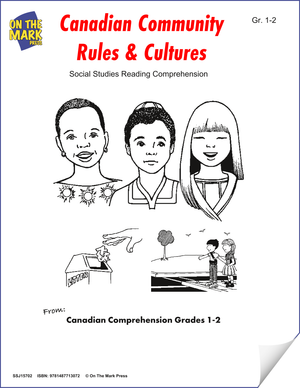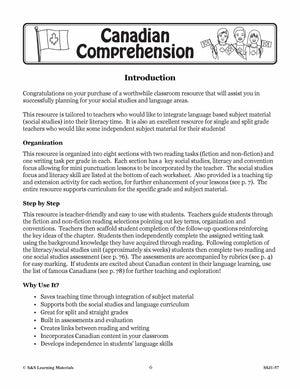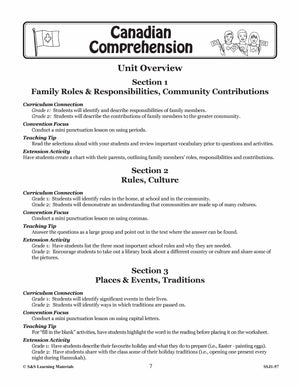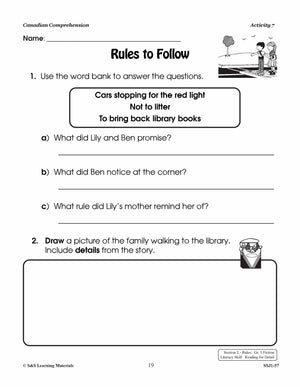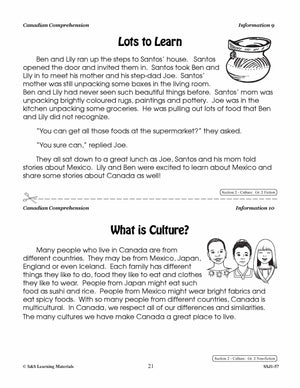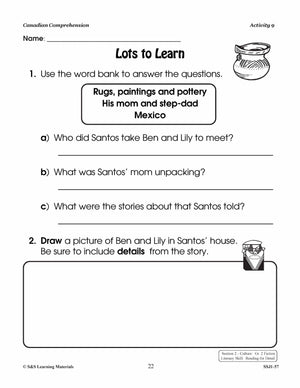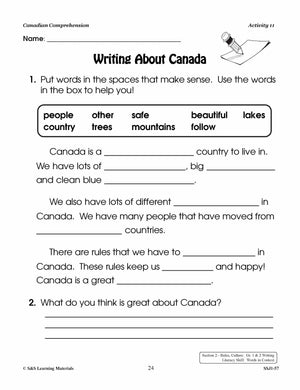 Canadian Community Rules And Cultures: Cdn Reading Comp. Gr. 1-2
EBJ15702
Additional information:
Author

:

Blackburn, Michael
These activities are tailored to integrate language based social studies content into their literacy time. It is also an excellent resource for single and split grade teachers who would like some independent subject material for their students! 5 Activities
Grade 1: Students will identify rules in the home, at school and in the community.

Grade 2: Students will demonstrate an understanding that communities are made up of many cultures.
Convention Focus:
Conduct a mini punctuation lesson on using commas.
Teaching Tip:
Answer the questions as a large group and point out in the text where the answer can be found.
Grade 1: Have students list the three most important school rules and why they are needed.

Grade 2: Encourage students to take out a library book about a different country or culture and share some of the pictures.
---
---