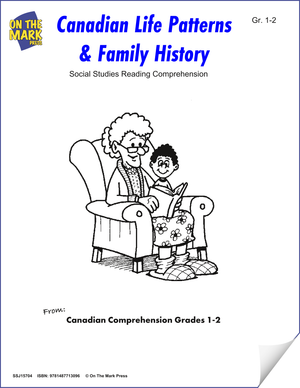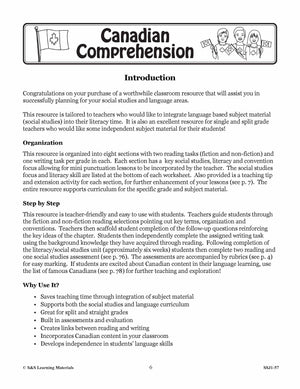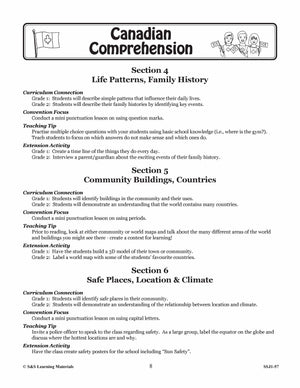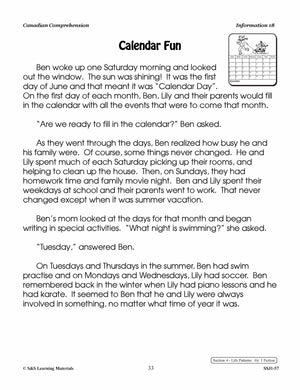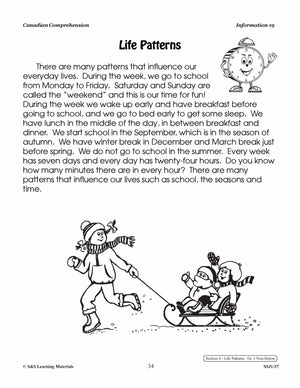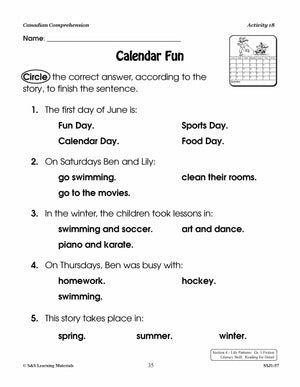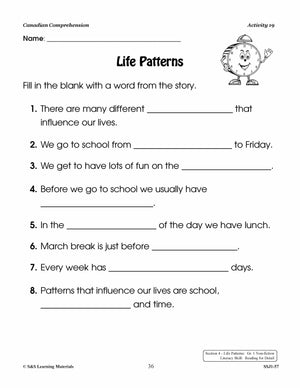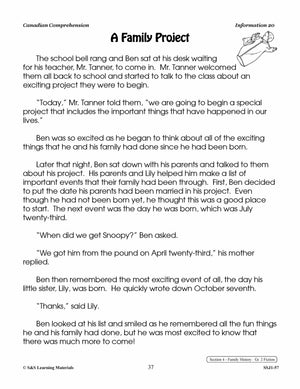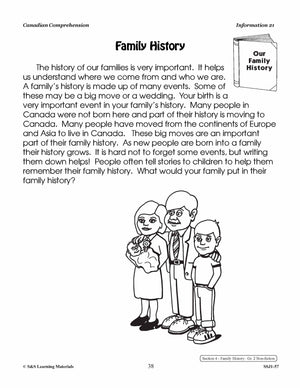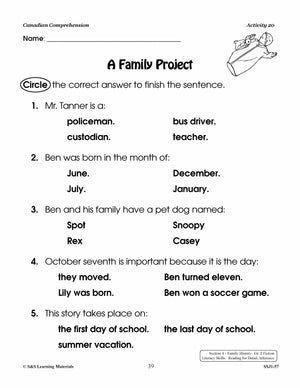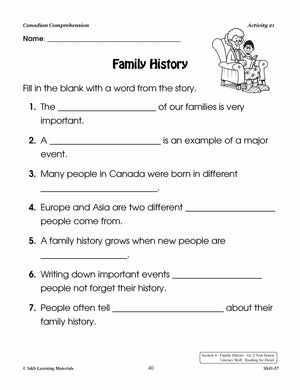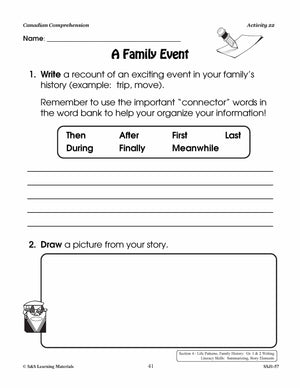 Canadian Life Patterns & Family History Cdn Reading Comp. Grades 1-2
EBJ15704
Additional information:
Author

:

Blackburn, Michael
These activities are tailored to integrate language based social studies content into their literacy time. It is also an excellent resource for single and split grade teachers who would like some independent subject material for their students! 5 Activities
Grade 1: Students will describe simple pattens that influence their daily lives.

Grade 2: Students will describe their family histories by identifying key events.
Convention Focus:
Conduct a mini punctuation lesson on using question marks.
Teaching Tip:
Practise multiple choice questions with your students using basic school knowledge (i.e., where is the gym?). Teach students to focus on which answers do not make sense and which ones do.
Grade 1: Create a time line of the things they do every day.

Grade 2: Interview a parent/guardian about the exciting events of their family history.
---
---