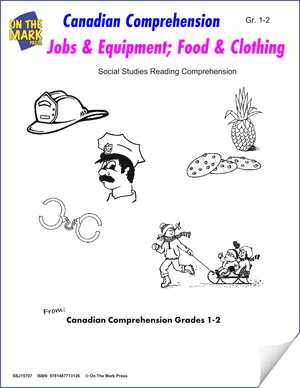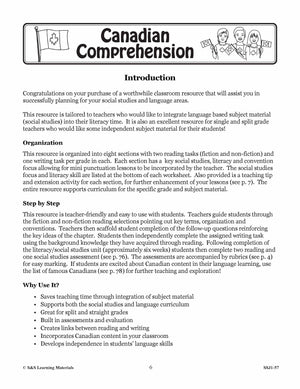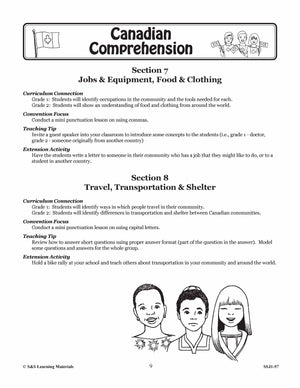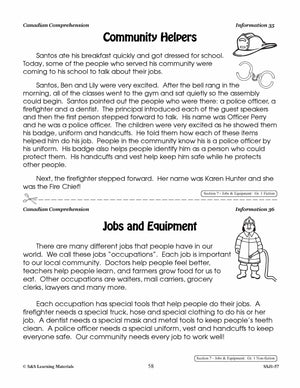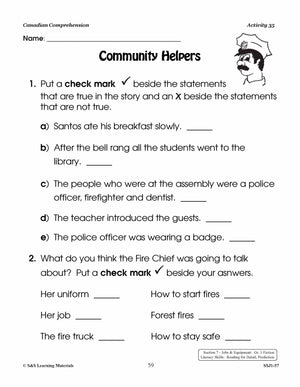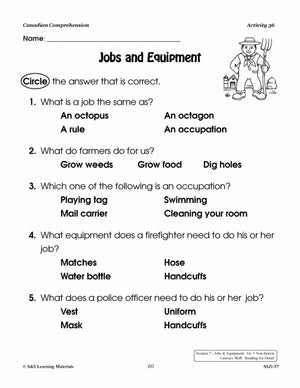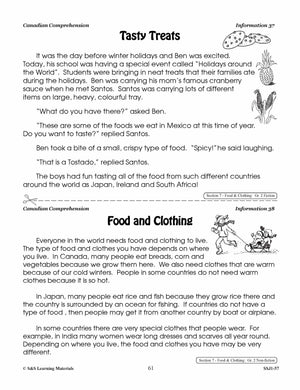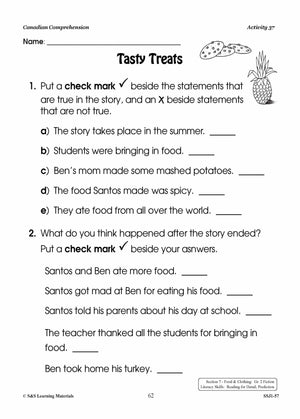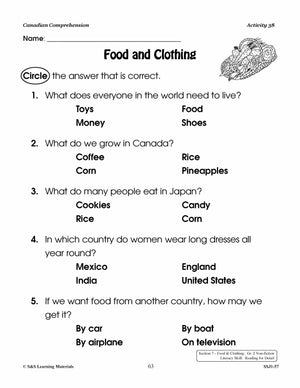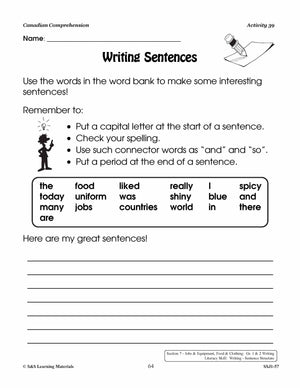 Canadian Comprehension: Jobs & Equipment; Food & Clothing Grades 1-2
EBJ15707
Additional information:
Author

:

Blackburn, Michael
These activities are tailored to integrate language based social studies content into their literacy time. It is also an excellent resource for single and split grade teachers who would like some independent subject material for their students! 6 Activities
Grade 1: Students will identify occupations in the community and the tools needed for each.

Grade 2: Students will show an understanding of food and clothing from around the world.
Convention Focus:
Conduct a mini punctuation lesson on using commas.
Teaching Tip:
Invite a guest speaker into your classroom to introduce some concepts to the students (i.e., grade 1 - doctor, grade 2 - someone originally from another country)
Extension Activity:
Have the students write a letter to someone in their community who has a job that they might like to do, or to a student in another country
---
---