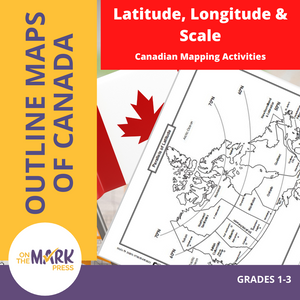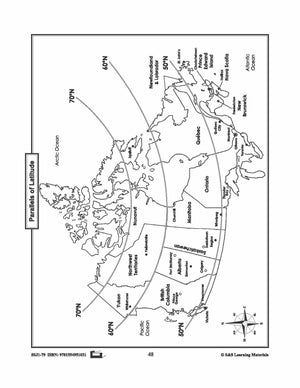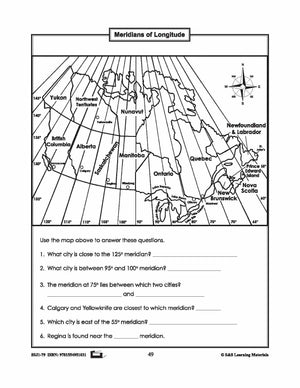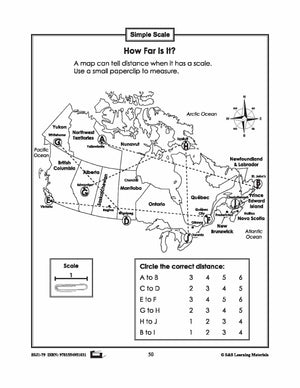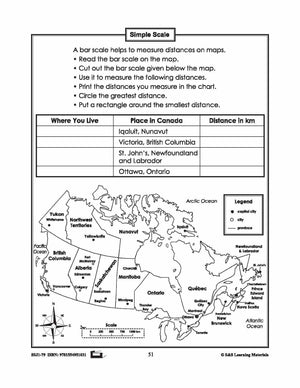 Latitude, Longitude & Scale Canadian Mapping Activities Grades 1-3
EBJ17904
Simple Scale: How Far Is It?

Simple Scale: Where You Live?
Students can use maps with a simple scale to provide practice with addition, subtraction, and estimation skills. They may use a straight edge and pencil to join cities to create routes and estimate and calculate the distances.
Hint! Ask students to add their own city/town to the map and include it in one of their routes.
---
---