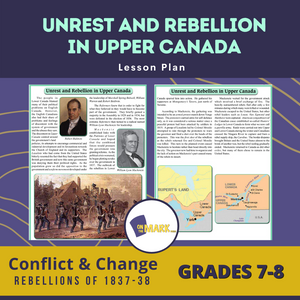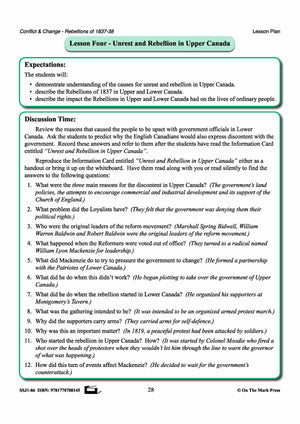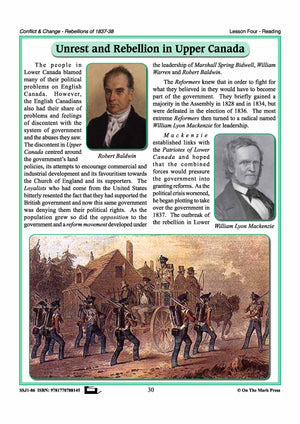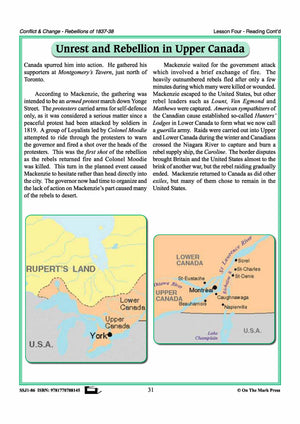 Unrest And Rebellion In Upper Canada Gr. 7-8
EBJ18604
Additional information:
Author

:

Stanford, Frances
Your Students Will Be Able To Demonstrate The Understanding Of The Causes For Unrest And Rebellion In Upper Canada, And Describe Them. They Will Be Able To Describe The Impact The Rebellions In Upper And Lower Canada Had On The Lives Of Ordinary People.
6 Pages, With Answer Key.
---
---