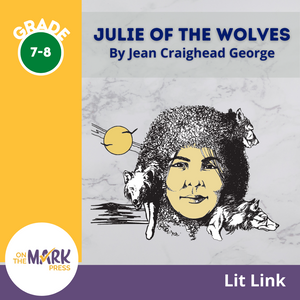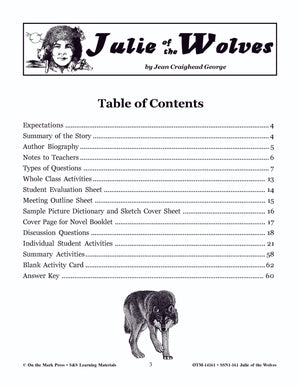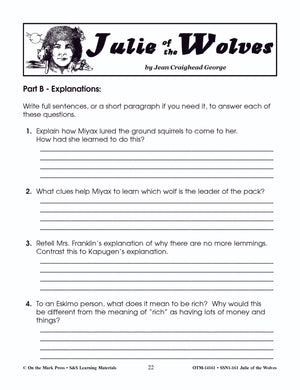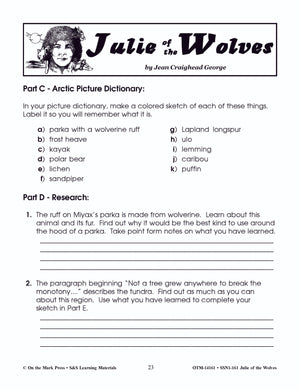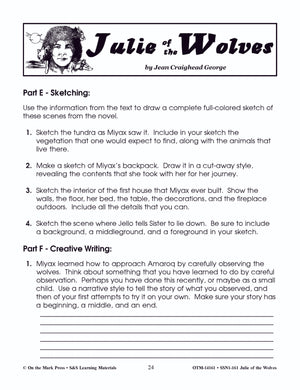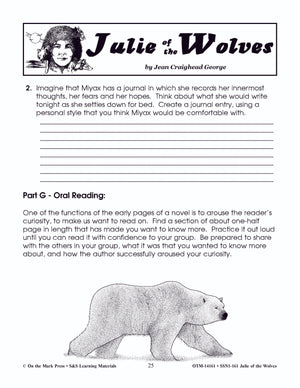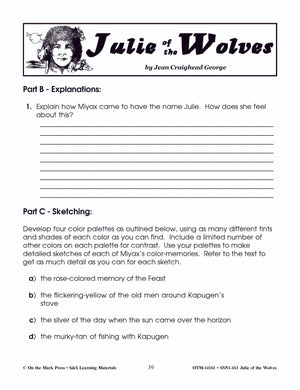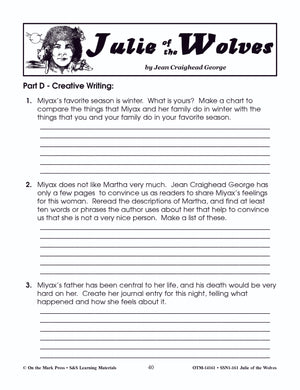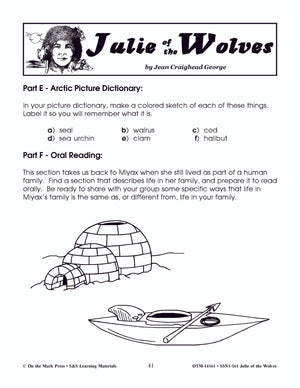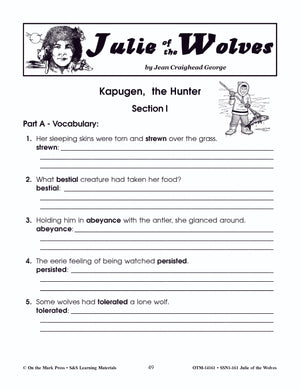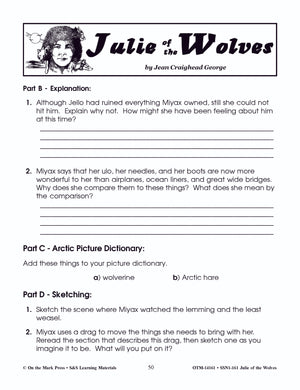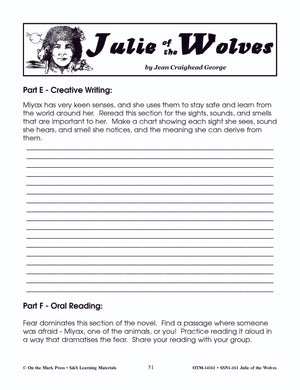 Julie of the Wolves, by Jean Craighead George Lit Link Grades 7-8
EBOTM14161
A pack of wolves gradually accepts a 13-year-old Inuit girl lost in the Alaskan wilderness. 
Reproducible chapter questions, plus comprehension questions, a story summary, author biography, creative and cross curricular activities, complete with answer key. 64 pages.
A novel by Jean Craighead George.
The students will:
• develop a love of and appreciation for good literature.
• improve independent reading skills.
• practice responding to literature in a variety of creative ways.
---
---