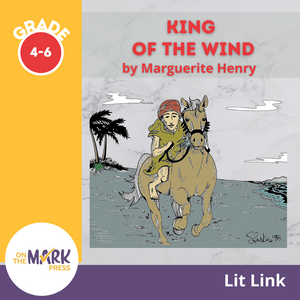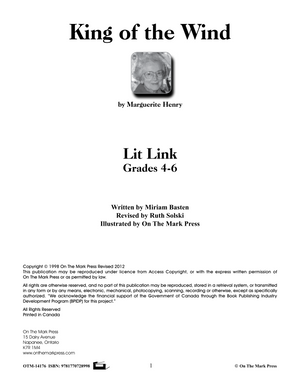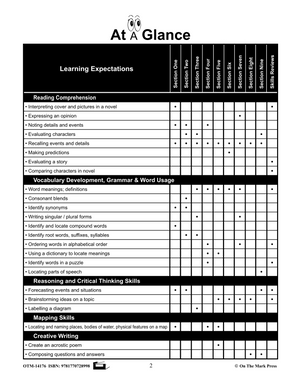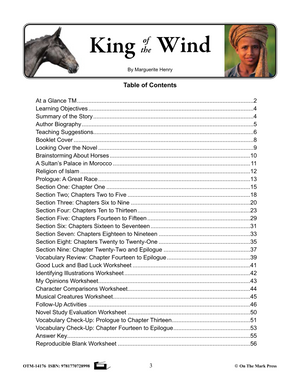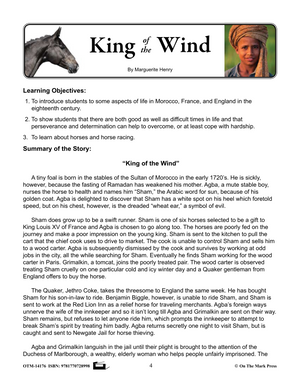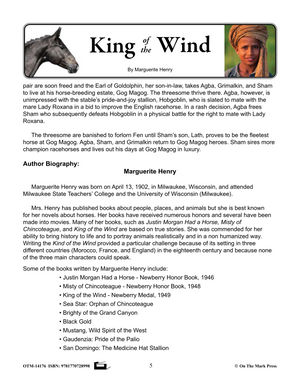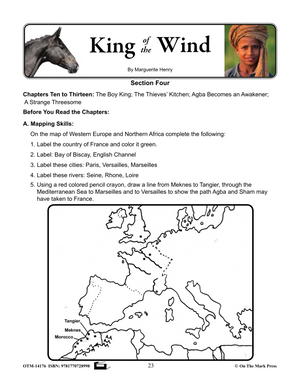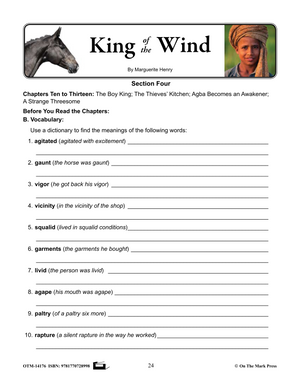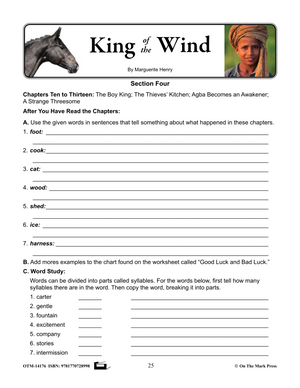 King of the Wind, by Marguerite Henry Lit Link/Novel Study Grades 4-6
EBOTM14176
Sham, a golden-red stallion, was the Sultan of Morocco's stables. Cared for by Agba, a mute stable boy, he grows into a swift runner. But Sham is the possessor of the symbol of misfortune and this omen follows him to France and England where Sham and Egba together endure many hardships.
Reproducible chapter questions, plus comprehension questions, a story summary, author biography, creative and cross-curricular activities, complete with answer key. 64 pages.

A novel by Marguerite Henry.
Learning Objectives:
1. To introduce students to some aspects of life in Morocco, France, and England in the
eighteenth century.
2. To show students that there are both good as well as difficult times in life and that
perseverance and determination can help to overcome, or at least cope with hardship.
3. To learn about horses and horse racing.
---
---