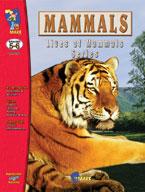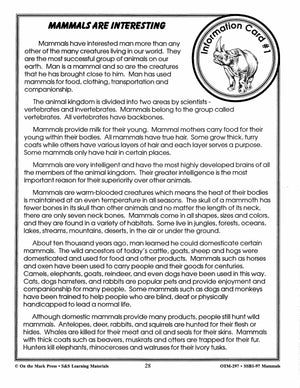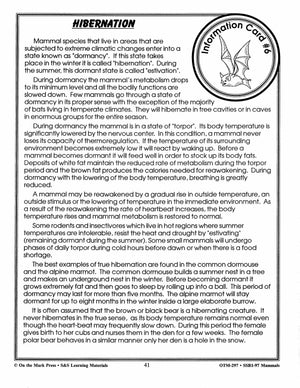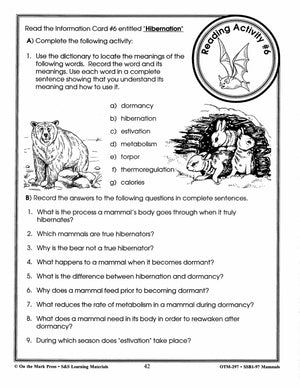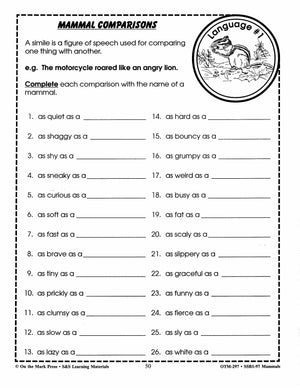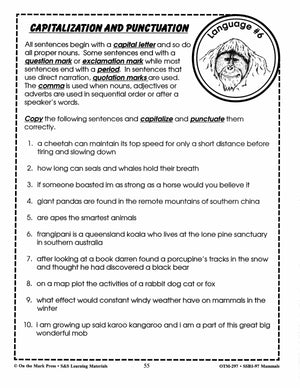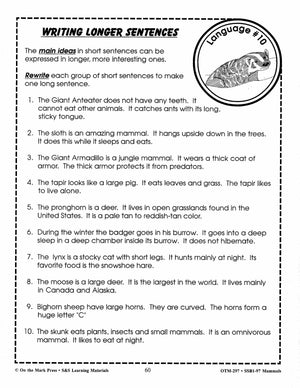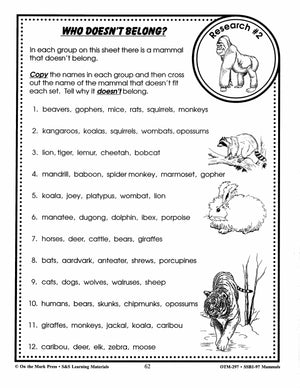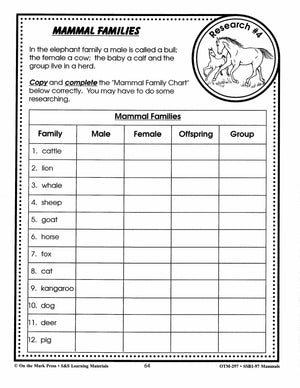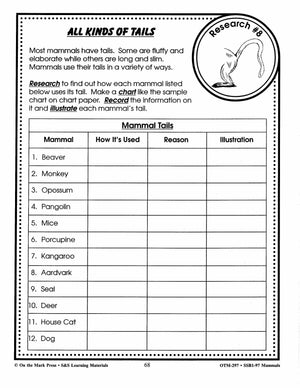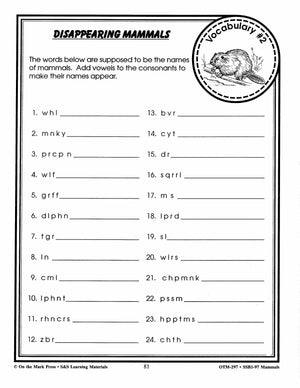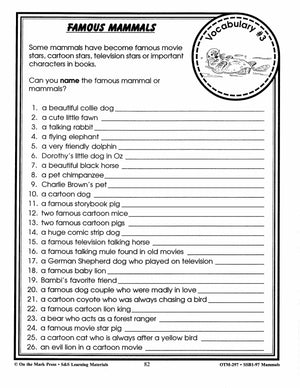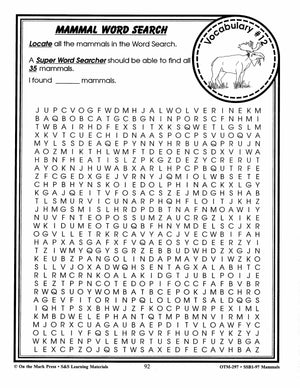 Mammals Grades 5-6
EBOTM297
This resource has everything you need to teach young students about the mammals that inhabit our world.
55 reproducible worksheets and activities provide you with the information you need to increase your student's knowledge of the habitats, behaviors, food, and enemies of mammals.
Students will learn the basic similarities between people and animals and become familiar with the ways different types of mammals are born.
Answer key included.
114 pages
---
---