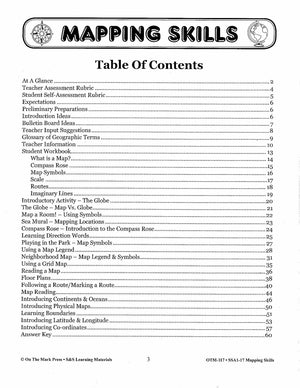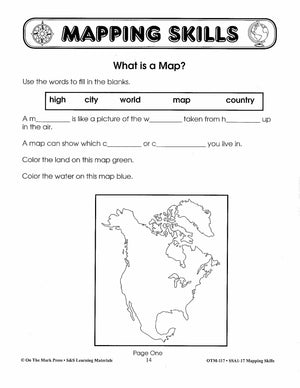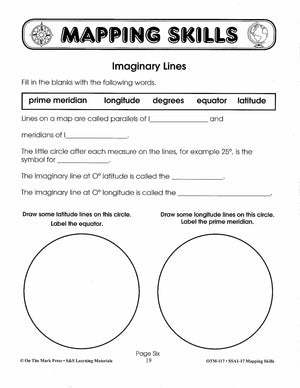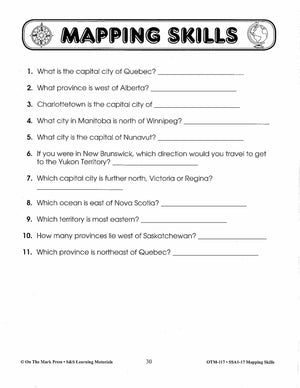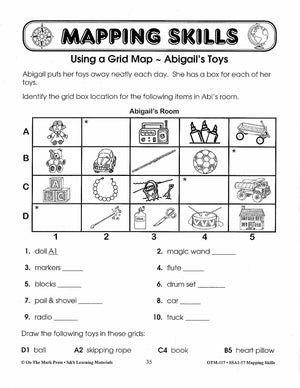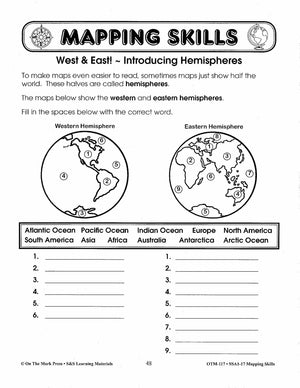 Mapping Skills Grades 1-3
EBOTM117
Hands-on Mapping Activities
Help your young learners understand the basics of reading and following maps with the ideas and information in this resource.
Students will learn about the compass rose, direction word, map symbols and using a map legend.
Continents, hemispheres, meridians, latitude, and longitude will be introduced while students enjoy the fun maps.
22 activities give students a wide variety of knowledge and challenges.
64 pages.
---
---