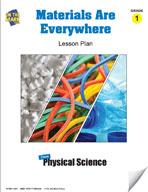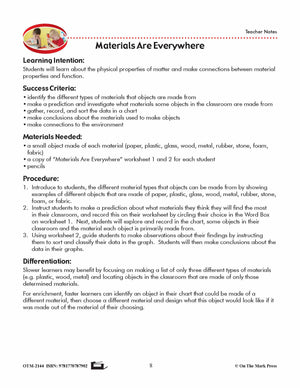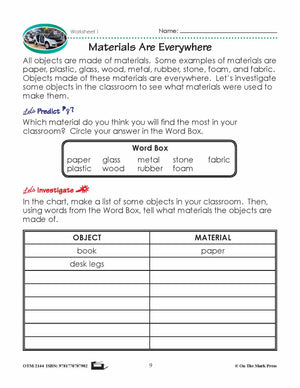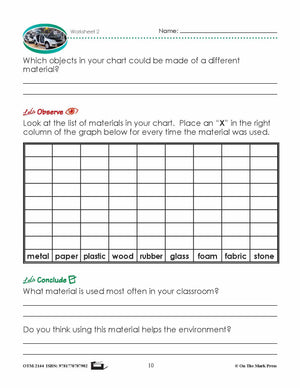 Materials Are Everywhere Lesson Plan Grade 1
EBOTM214401
Students will learn about the physical properties of matter and make connections between material properties and function.
They will identify the different types of materials that objects are made from.
They will predict, investigate, gather, record, and sort data.
Two worksheets and teacher notes are included in this lesson plan.
---
---