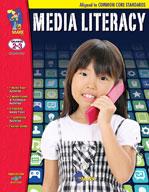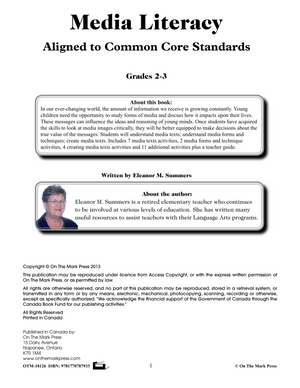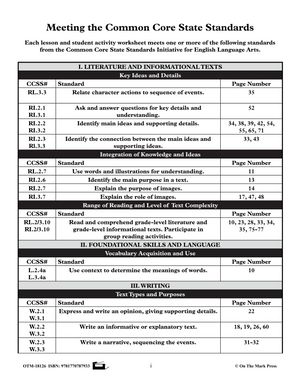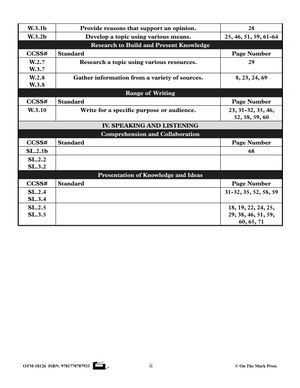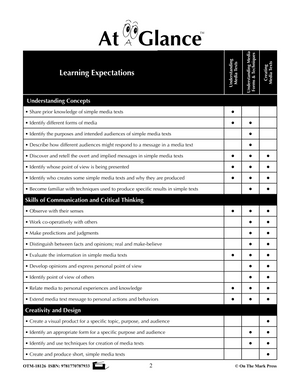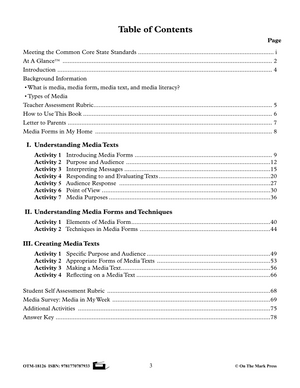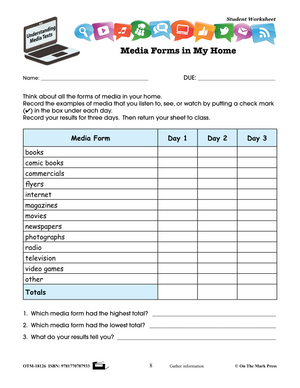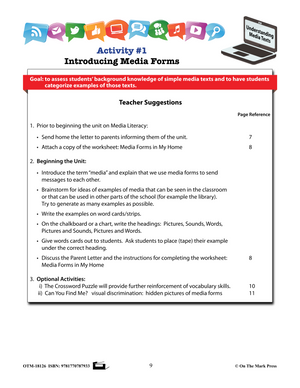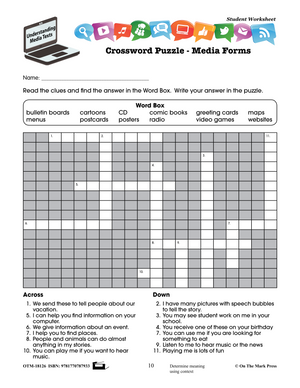 Media Literacy Grades 2-3 Aligned to Common Core - Understanding Text and Media Forms
EBOTM18126
Additional information:
Author

:

Summers, Eleanor M.
Students will understand media texts; understand media forms and techniques; create media texts with the 7 media text activities, 2 media forms and technique activities, 4 creating media texts activities, and 11 additional activities plus a teacher guide.
Aligned to Common Core Standards. A Common Core Standards chart is located on page 2, identifying standards covered. The page numbers are noted for easy access.
In our ever-changing world, the amount of information we receive is growing constantly.
Young children need the opportunity to study forms of media and discuss how it impacts their lives. These messages can influence the ideas and reasoning of young minds. Once students have acquired the skills to look at media images critically, they will be better equipped to make decisions about the true value of the messages.
I. Understanding Media Texts
Activity 1 Introducing Media Forms
Activity 2 Purpose and Audience 
Activity 3 Interpreting Messages 
Activity 4 Responding to and Evaluating Texts
Activity 5 Audience Response 
Activity 6 Point of View
Activity 7 Media Purposes 
II. Understanding Media Forms and Techniques
Activity 1 Elements of Media Form
Activity 2 Techniques in Media Forms
III. Creating Media Texts
Activity 1 Specific Purpose and Audience 
Activity 2 Appropriate Forms of Media Texts 
Activity 3 Making a Media Text
Activity 4 Reflecting on a Media Text
Subscribe to our Fan List!: Our FANlist newsletter is full of tips on ways to save time with our resources, exclusive sales, new product info and free monthly downloads – you won't want to miss out!
Follow us on:
---
---