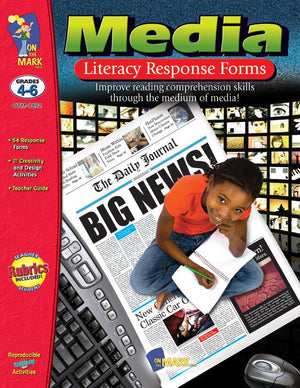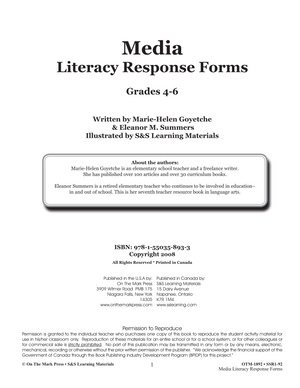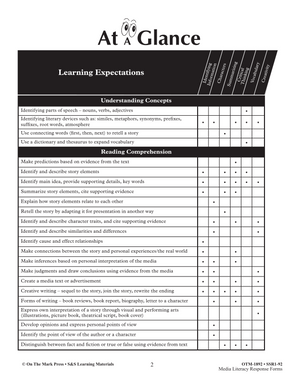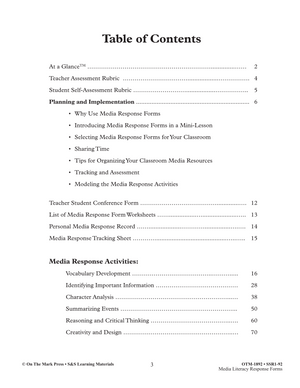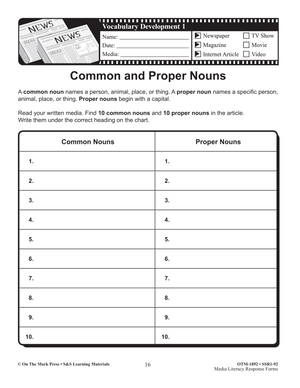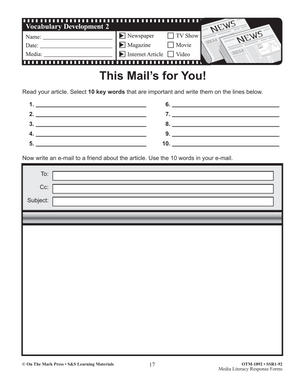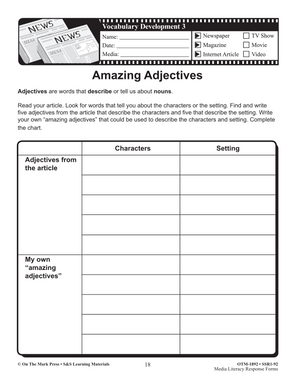 Media Literacy Response Forms Grades 4-6
EBOTM1892
Additional information:
Author

:

Goyetche, Marie-Helen/Summers,
Improve Reading Comprehension Skills Through the Medium of Media!
Media awareness is the process by which the learner derives meaning from media and from his or her prior knowledge. It involves thinking before, during and after the media experience. Assessment of media awareness and comprehension can only be done indirectly because it is a thought process.
This resource provides 54 response forms covering all areas of media including the newspaper, magazine, internet article, TV show, movie, and video.
These worksheets will stimulate all learners in your classroom and they won't realize that they are improving their reading comprehension skills at the same time.
Comprehension Skills Covered:
Character Analysis;
Identifying Important Information;
Summarizing Events;
Vocabulary Development;
Reasoning and Critical Thinking;
Character Analysis.
Supports Common Core Standards for Reading, Literature & Informational Text.
You may also like:
 Subscribe to our Fan List!: Our FANlist newsletter is full of tips on ways to save time with our resources, exclusive sales, new product info and free monthly downloads – you won't want to miss out!
Follow us on:
---
---