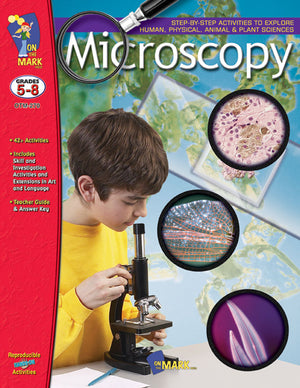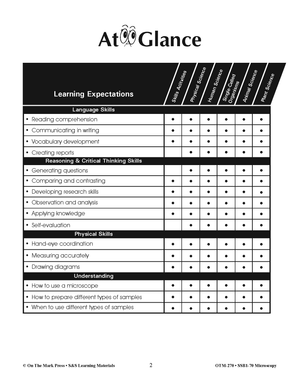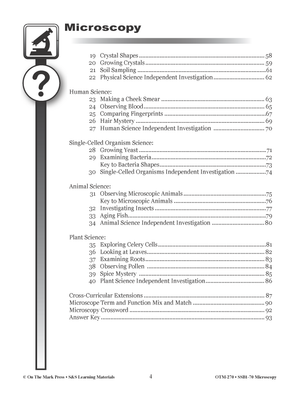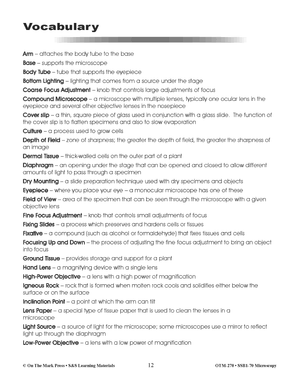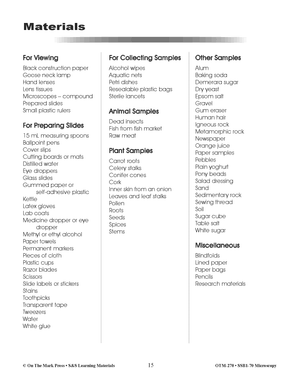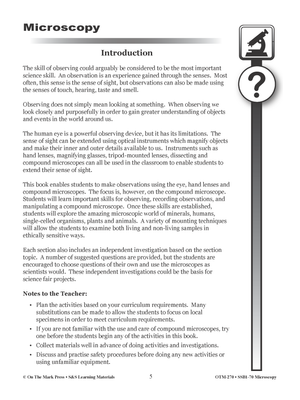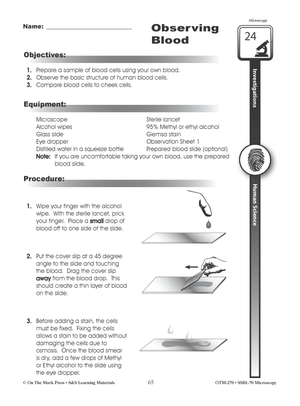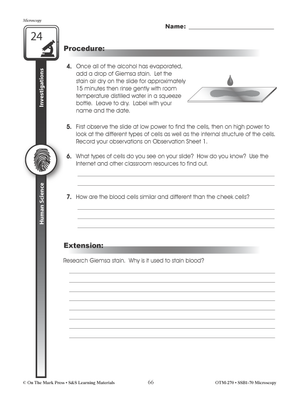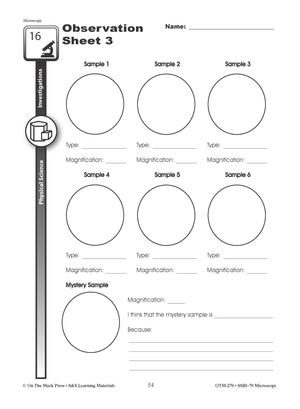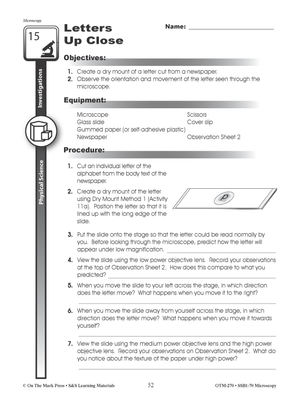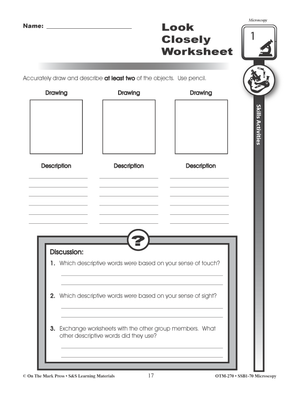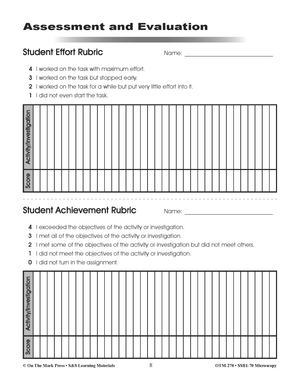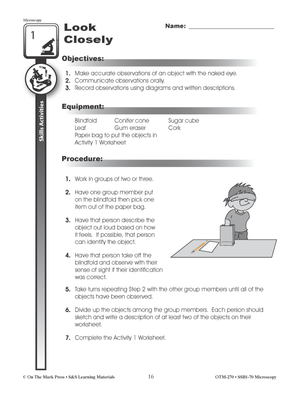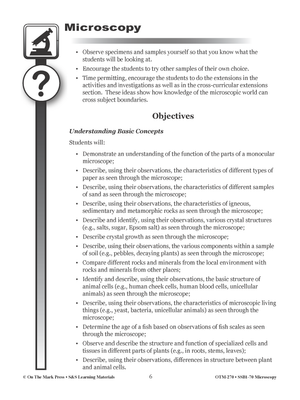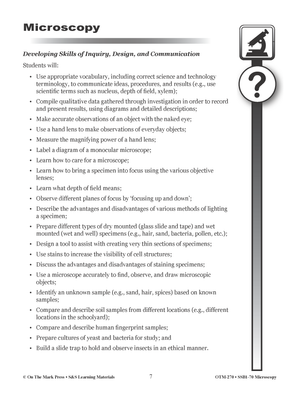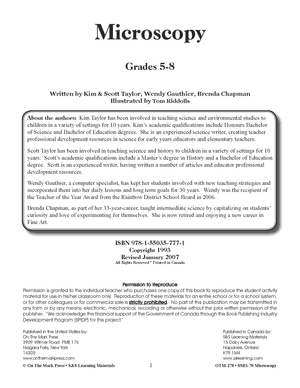 Microscopy Step-by-Step Labs Grade 5+
EBOTM270
Additional information:
Author

:

Taylor, Kim/Taylor, Scott
This book enables students to make observations using the eye, hand lenses and
compound microscopes. The focus is, however, on the compound microscope.
Students will learn important skills for observing, recording observations, and
manipulating a compound microscope. Once these skills are established,
students will explore the amazing microscopic world of minerals, humans,
single-celled organisms, plants and animals. A variety of mounting techniques
will allow the students to examine both living and non-living samples in
ethically sensitive ways.
Each section also includes an independent investigation based on the section
topic. A number of suggested questions are provided, but the students are
encouraged to choose questions of their own and use the microscopes as
scientists would. These independent investigations could be the basis for
science fair projects.
These independent science projects also incorporate skills from fine arts, language arts, and social studies.
Skill Activities:

Look Closely
Using a Hand Lens
Making and Recording Observations
Microscope Anatomy
Caring for Your Microscope
Focusing the Microscope
Changing the Lens
Observing Objects in Three Dimensions
Using Top and Bottom Lighting
Handling Small Objects
Dry Mounting Method
Wet Mounting
Making Section Mounts
Using Stains
 Investigations:
Physical Science:
Letters Up Close
Which Paper Is Which?
Sand Mystery
Rock Classification
Crystal Shapes  
Growing Crystals
Soil Sampling
Physical Science Independent Investigation
Human Science:
Making a Cheek Smear
Observing Blood
Comparing Fingerprints
Hair Mystery
Human Science Independent Investigation
Single-Celled Organism Science:
Growing Yeast
Examining Bacteria
Single-Celled Organisms Independent Investigation
Animal Science:
Observing Microscopic Animals
Investigating Insects
Aging Fish
Animal Science Independent Investigation
Plant Science:
Exploring Celery Cells
Looking at Leaves
Examining Roots
Observing Pollen
Spice Mystery
Plant Science Independent Investigation
 Assessment and Evaluation:
Student Rubrics
Group Work Rubric
Short Answer Class Checklist
Independent Investigation Rubric
Extras Include:
Vocabulary List
Materials List
Cross-Curricular Extensions
Microscope Term and Function Mix and Match
Microscopy Crossword
Subscribe to our Fan List!: Our FANlist newsletter is full of tips on ways to save time with our resources, exclusive sales, new product info and free monthly downloads – you won't want to miss out!

---
---