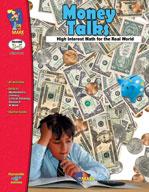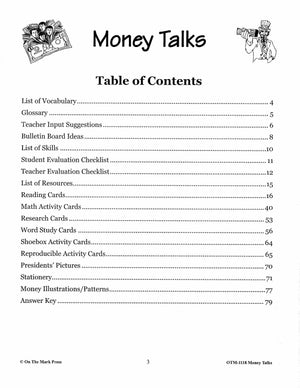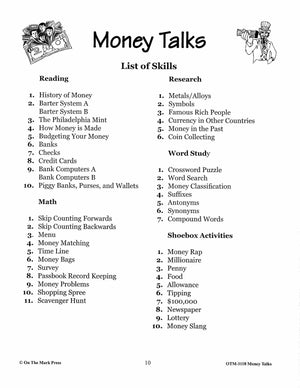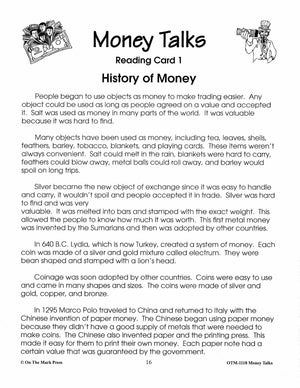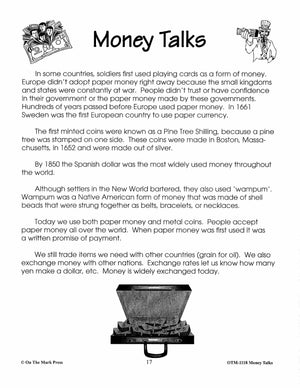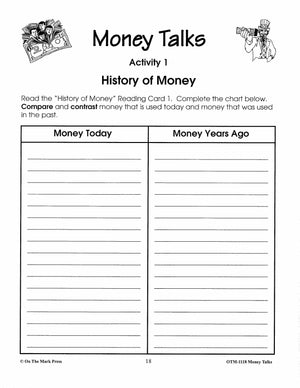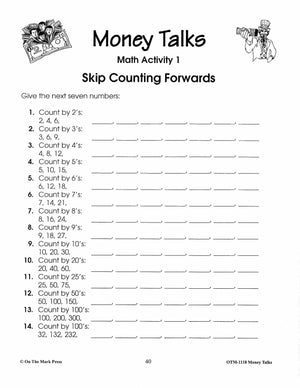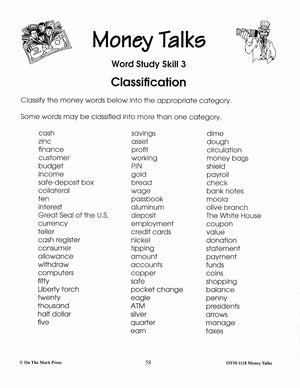 Money Talks: Using US Currency Grades 3-5
EBOTM1118
Additional information:
Author

:

Ferre, Wilna/Gaillard, Cora
High-Interest Math for the Read World!
45 Activities
Study the history of money, the barter system, the mint, budgeting, banks, and ATM machines, cheques/credit cards plus piggy banks, purses, and wallets.
Research metals, alloy symbols, currency in other countries, and famous rich people.
80 pages including an answer key.
---
---