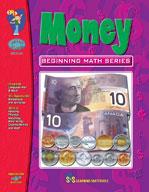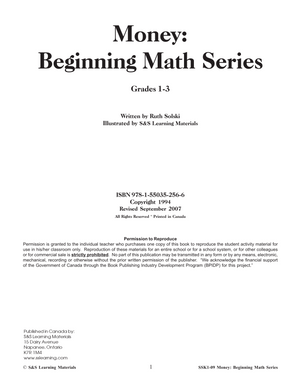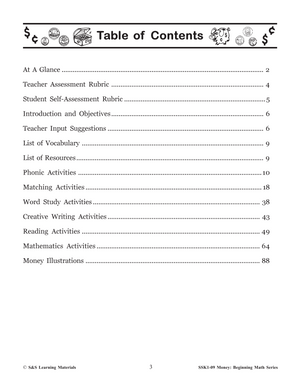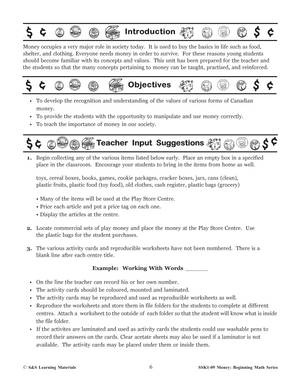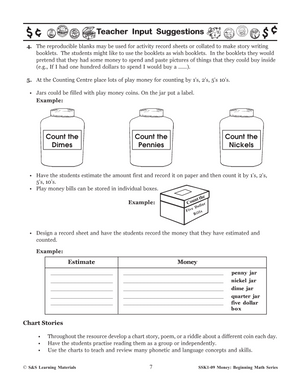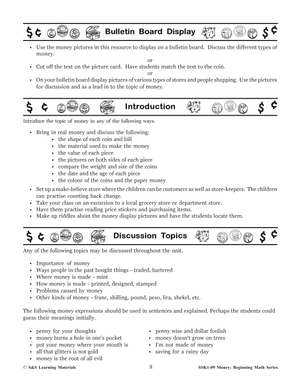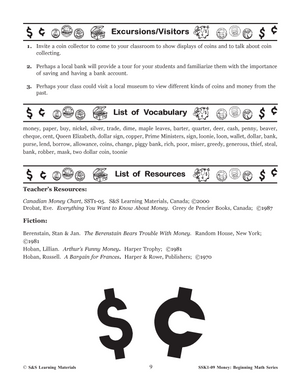 Canadian Money: Currency & Literacy Grades 1-3
EBK109
Currency & Literacy Combined in One Book! Help young students become familiar with money concepts and values. Activities teach the many concepts pertaining to money giving student practice with money. 21 math activities and 10 money illustrations, with additional activities in reading comprehension, phonics, word study, creative writing and matching complete these resources. 96 pages.
Teaching Objectives:
To develop the recognition and understanding of the values of various forms of Canadian money.

To provide the students with the opportunity to manipulate and use money correctly.

To teach the importance of money in our society.
 Table of Contents:
Teacher Assessment Rubric 
Student Self-Assessment Rubric
Introduction and Objectives
Teacher Input Suggestions
List of Vocabulary
List of Resources
Phonic Activities 
Matching Activities 
Word Study Activities
Creative Writing Activities 
Reading Activities 
Mathematics Activities 
Money Illustrations
---
---