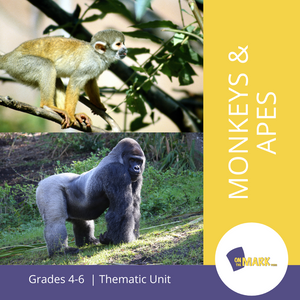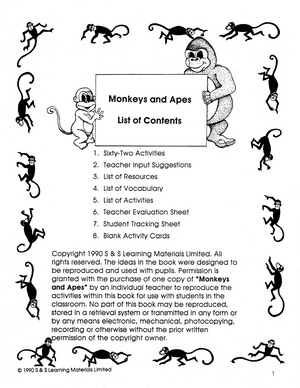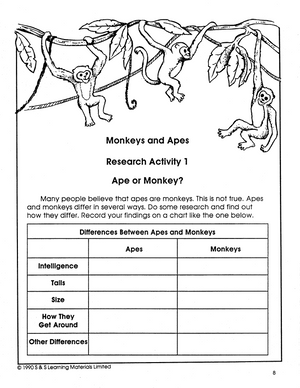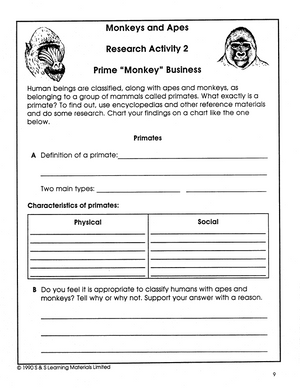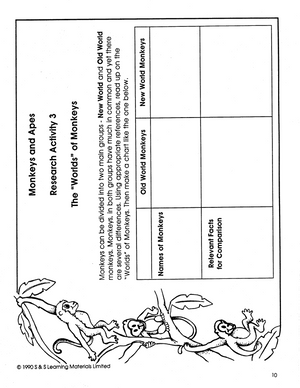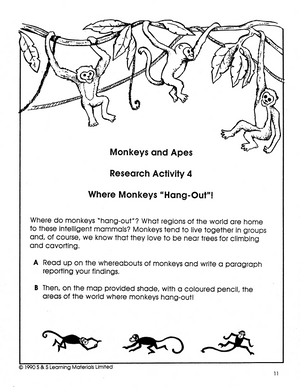 Monkeys and Apes Grades 4-6
EBB156
Many people believe that monkeys and apes are the same. This is not true as they differ in several ways.
Have an ape-solutely-swinging time with your students when implementing the ideas and activities in this book into your Science or Language Arts program.
Students learn about monkeys, apes, orangutans, gorillas, chimps, and baboons.
Research topics include differences between apes and monkeys, new and old world monkeys, where monkeys are found, differences amongst apes, and motherhood.
---
---