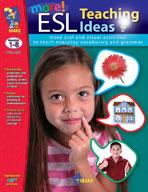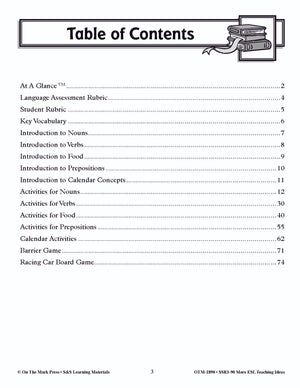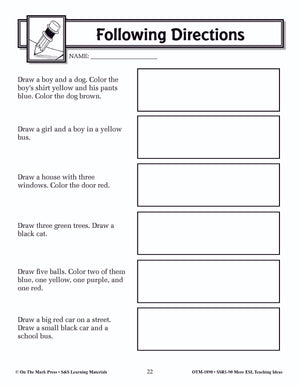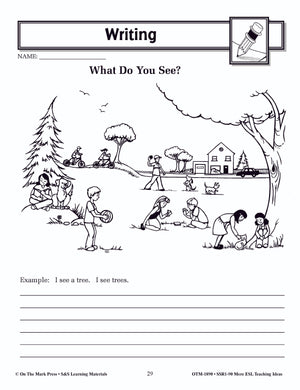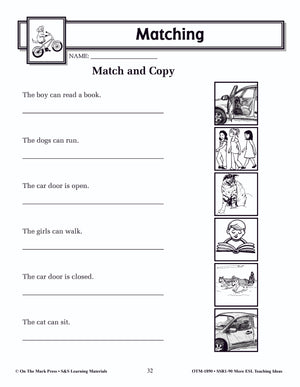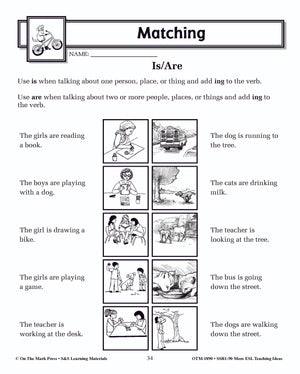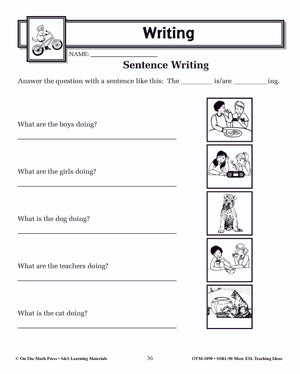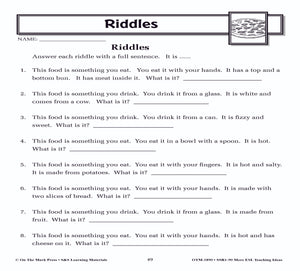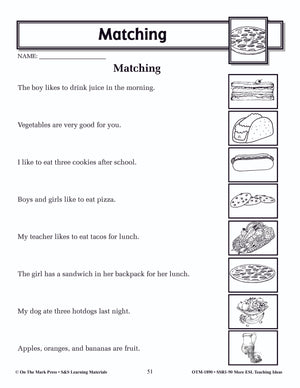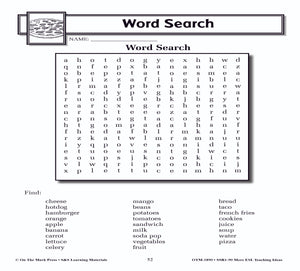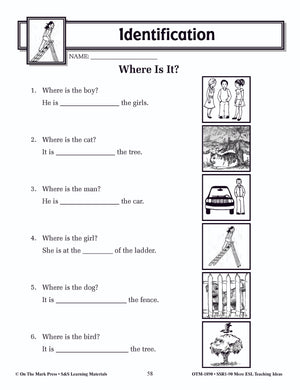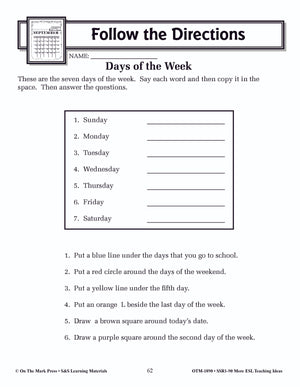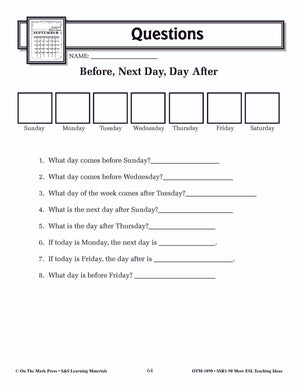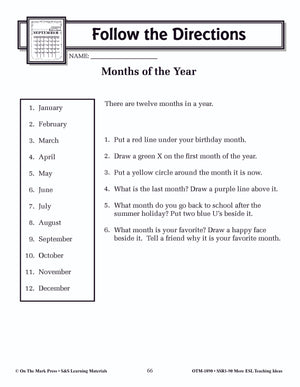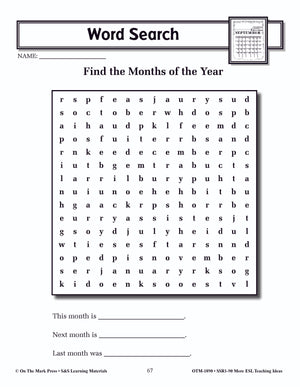 More ESL Teaching Ideas Grades Kindergarten to Grade 8
EBOTM1890
Additional information:
Author

:

Moore, Anne/Pilling, Dana
Written by a team of top ESL specialists, here is everything you need to teach beginning learners of English as a second language.
Games, oral, and visual exercises are used to make learning enjoyable and socially engaging.
Complete activities using visual, written, and kinesthetic skills round out the resource. Suitable for students in grades 1-8, care has been taken to ensure the pictures are simple, but realistic so they are both easy to interpret as well as suitable for all ages.
Includes a wide variety of everyday nouns, including food, verbs, plurals, is/are, common prepositions, and calendar language.
Reproducible worksheets and templates for auditory, written, visual, and game activities. Teacher instructions for planning & implementation.
80 pages
---
---