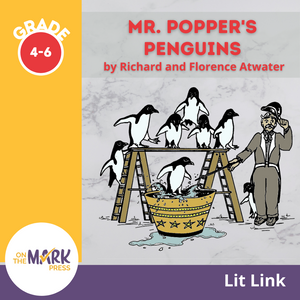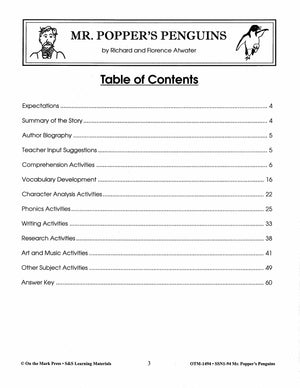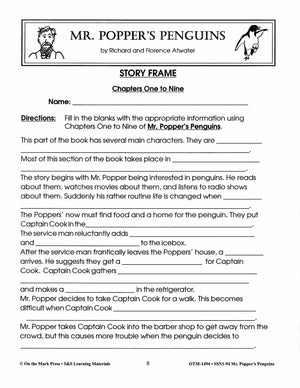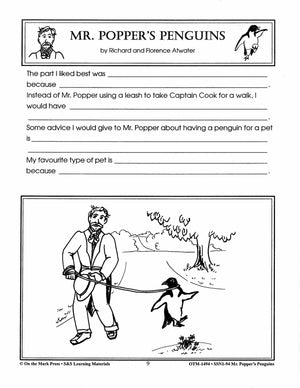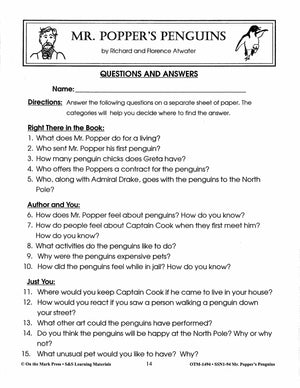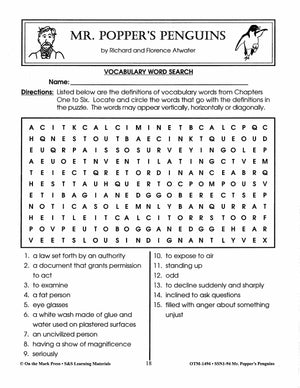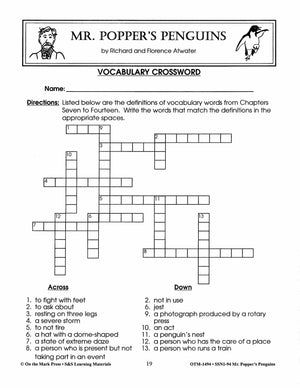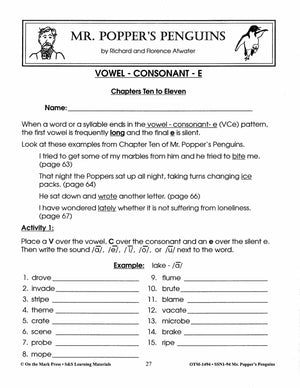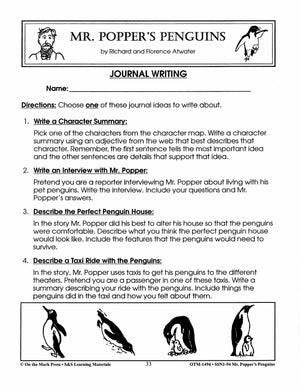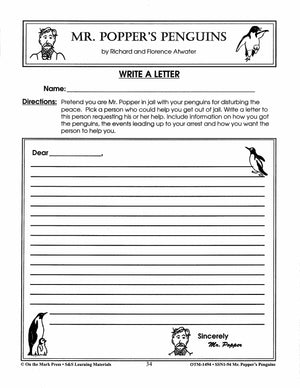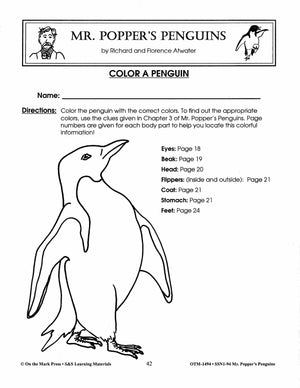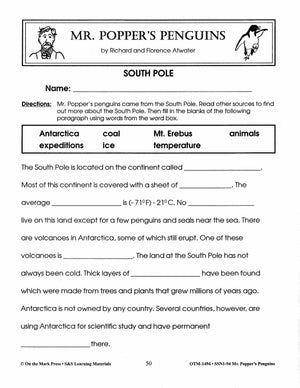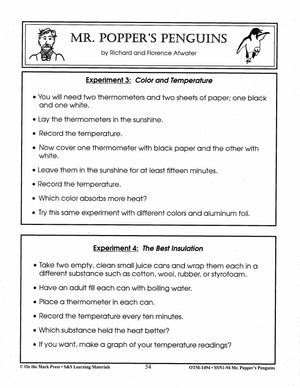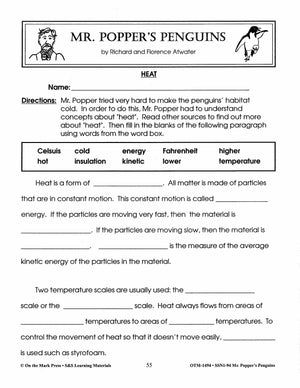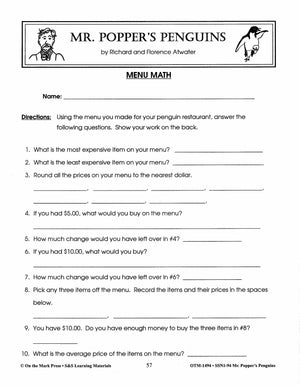 Mr. Popper's Penguins, by Richard and Florence Atwater Lit Link Grades 4-6
EBOTM1494
Additional information:
Author

:

Clark, Margaret P.
The story takes place in a sleepy, little town called Stillwater during the 1930's. Mr. Popper, a rather absent minded house painter who leads a rather routine life quickly changes when he is given a penguin. With the addition of the penguin, family money becomes scarce; therefore, Mr. Popper decides to have the penguins perform to bring in additional money. Mr. Popper then decides to travel across country with his penguins performing their routine to delighted audiences everywhere.
Novel by Richard and Florence Atwater.
Reproducible chapter questions, plus comprehension questions, a story summary, author biography, creative and cross curricular activities, complete with answer key. 
64 pages.
Expectations:
1. The student will develop reading comprehension skills by identifying literal information, drawing inferences, predicting outcomes and analyzing characters from the story Mr. Popper's Penguins.
2. Students will develop language skills through creative writing, phonics activities, vocabulary development and research.
3. Students will understand scientific, geographical and historical concepts pertaining to penguins and the polar regions through the use of research and scientific investigation.
---
---