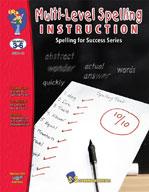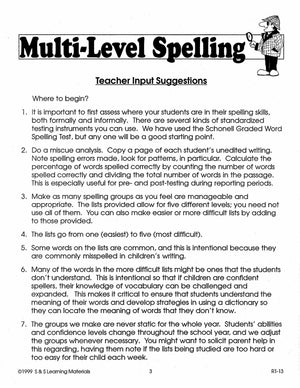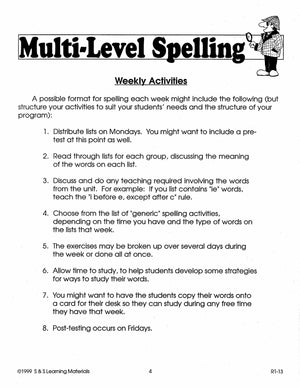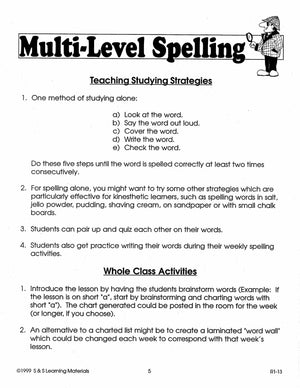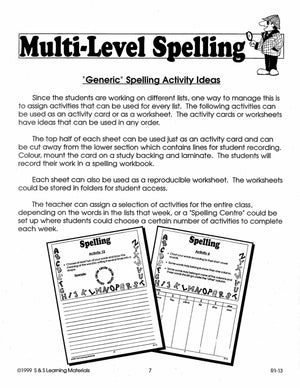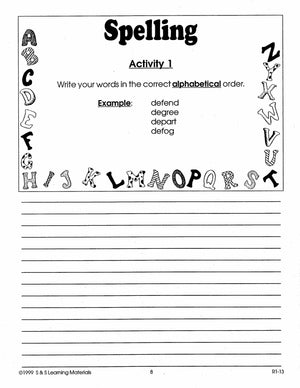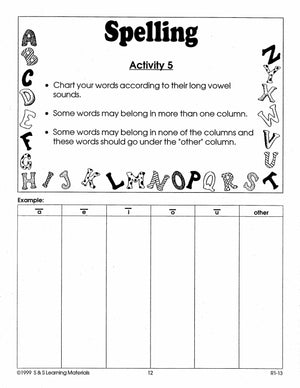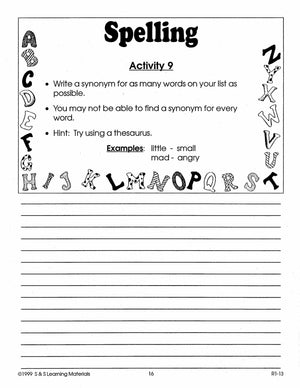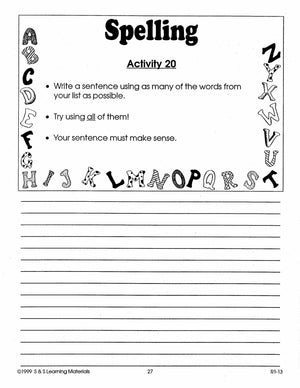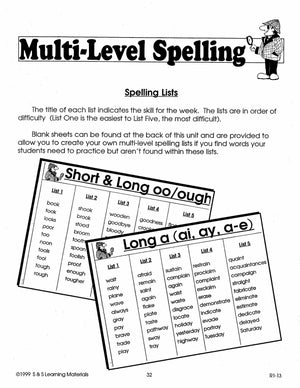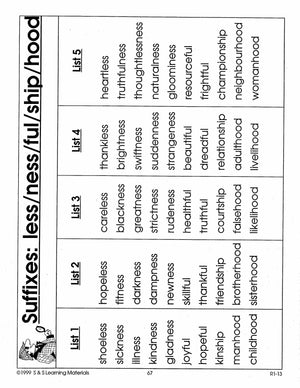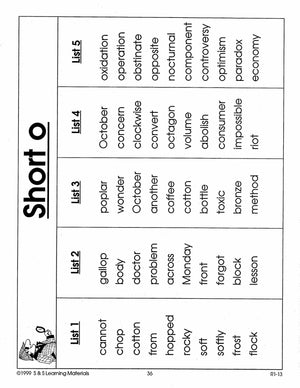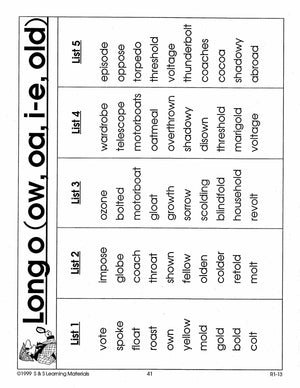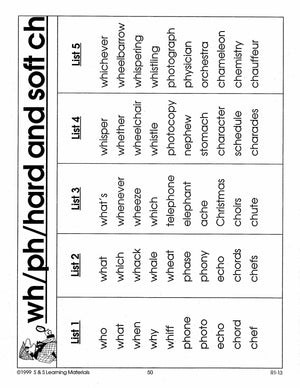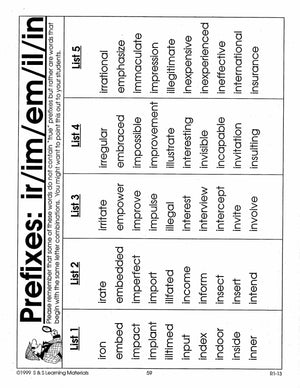 Multi-Level Canadian Spelling Program Grade 4-6
EBR113
Additional information:
Author

:

Scott, Barb/Turville, Joni
This resource will help you meet the huge range in student ability within any classroom as it is increasingly difficult to meet their diverse needs. We realized the need to be able to remediate where necessary and challenge other students who were already proficient.
We came up with our own multi-level spelling program. The words are sequenced, and alike words are grouped together for each unit. For example, we've started with short-vowel words, so the lists for short "a" contain five different lists from easiest to hardest but all contain short "a" sounds. The lesson you would teach for that week would be for one skill (example: short "a" words), but the students would work on and study words that were appropriate for their own spelling ability.
Worksheets enable both primary and junior writers to create their spelling dictionary.
 Teaching Objectives are to:
increase students' spelling ability at their own level.
provide the ability to remediate and challenge students.
expand vocabulary.
teach children about phonics and word structure.
Background Information
Teacher Input Suggestions
Weekly Activities
Teaching Studying Strategies
Whole Class Activities
Classroom Management Ideas
"Generic" Spelling Activity Ideas
Spelling Activity Cards
Multi-Level Lists
Blank Activity Sheets
 Includes lists of the most commonly used words in children's writing.
Short a
Short e
Short i
Short o
Short u
Long a (ai, ay, a-e)
Long e (ee, ea, e-e)
Long i (ie, igh, i-e)
Long o (ow, oa, i-e, old)
Long u
R-Controlled Vowels (er, ir, ur)
R-Controlled Vowels (ar, or)
ow/ou
oi/oy
ang/ing/ong/ung
Short and Long oo/ough
sh/ch/th
wh/ph/hard and soft ch
r-Blends
s-Blends
l-Blends
Triple Blends
Contractions
Compound Words
Homonyms
Silent Letters
Prefixes: ir/im/em/il/in
Prefixes: re/dis/un/be
Prefixes: de/fore/post/ex
Prefixes: uni/mono/bi/tri
Prefixes: sub/super/ultra/over/auto/mid
Prefixes: semi/trans/anti/mis/mal
Suffixes: ick/ic
Suffixes: ly/le
Suffixes: less/ness/ful/ship/hood
Suffixes: ent/able/ible/al
Suffixes: tion/sion/ive/ity
72 pages.

---
---