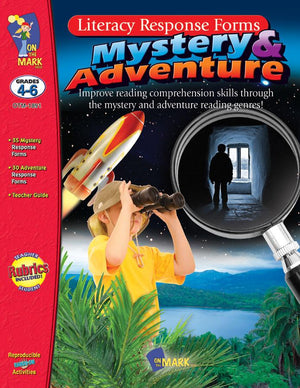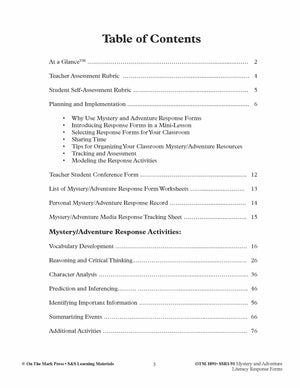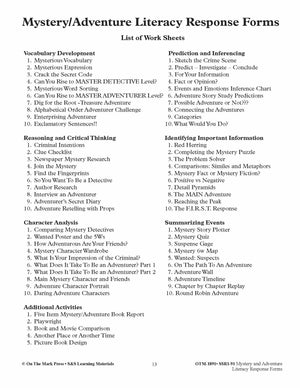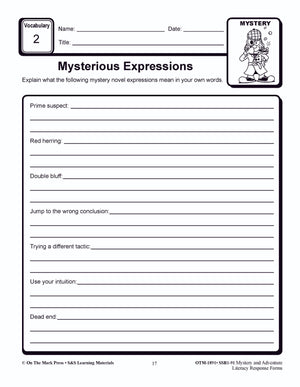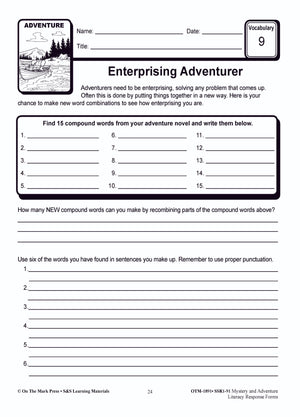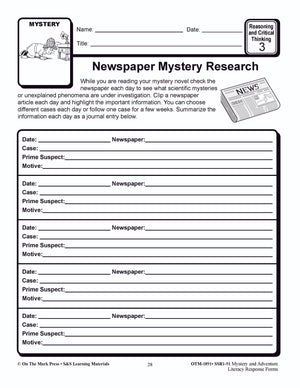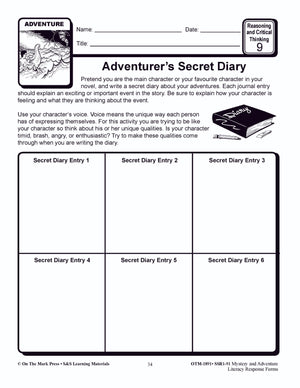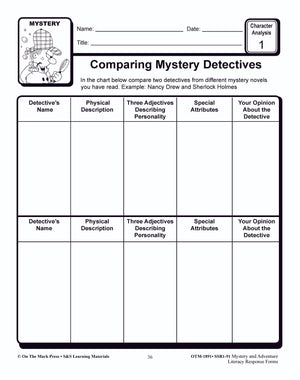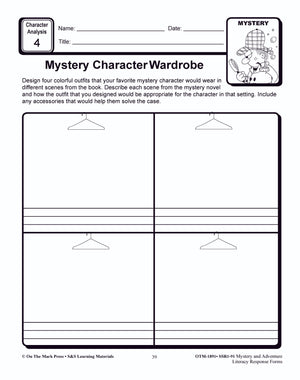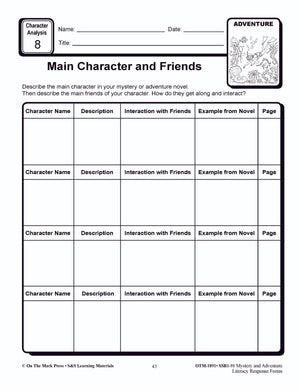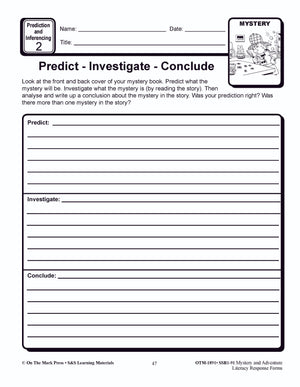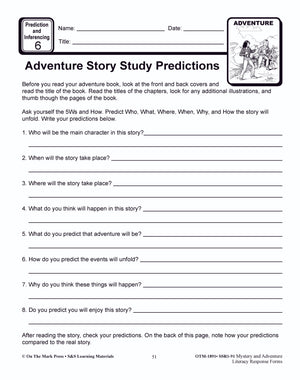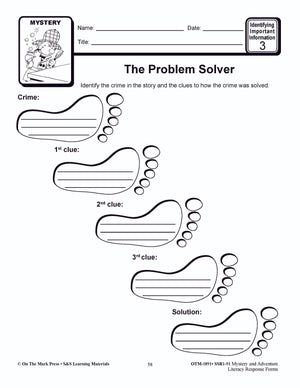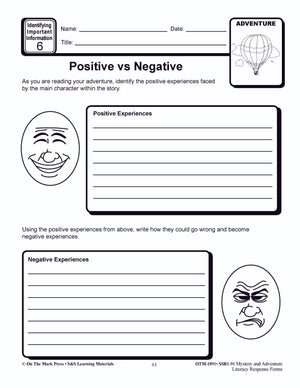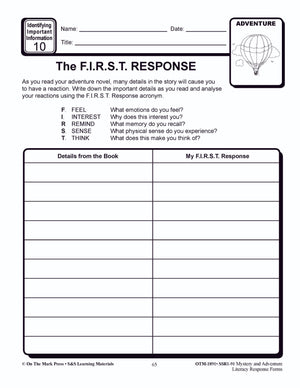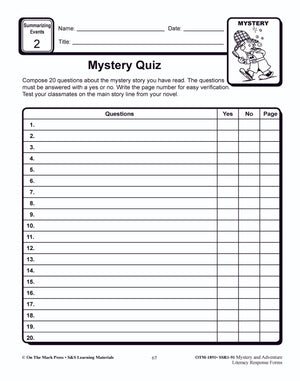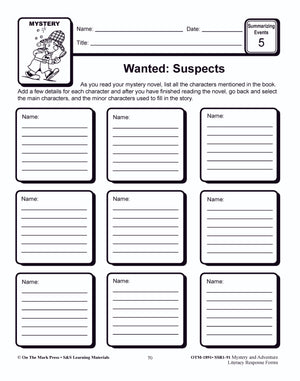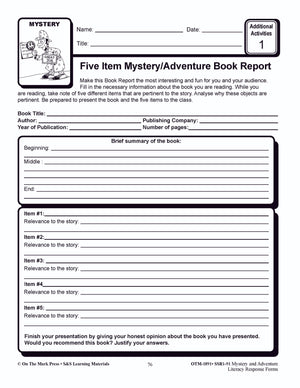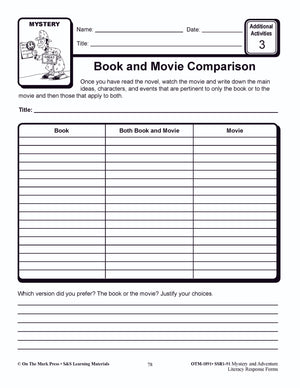 Reading Response Forms: Mystery & Adventure Theme Grades 4-6
EBOTM1891
Additional information:
Author

:

Bruce, Dominique/Goyetche, Mar
NO PREP! Reading Response Forms for Mystery and Adventure stories. These worksheets help you assess your students' understanding of the texts they are reading.
The response forms encourage students to make creative connections between the stories and their previous learning. These connections strengthen their awareness comprehension.
The engaging and meaningful activities can be completed by students on their own during Reader's Workshop or during the Language Arts class. This opens up classroom time for you to conduct guided reading lessons in small groups or to conference with individual students.
The worksheets provide authentic assessment information on student skill levels. The analysis of completed activities will help you determine the next steps in planning and programming to meet individual student needs.
Comprehension Skills Covered:
Prediction and Inferencing
Identifying Important Information
Summarizing Events
Vocabulary Development
Reasoning and Critical Thinking
Character Analysis
You may also like:
 Subscribe to our Fan List!: Our FANlist newsletter is full of tips on ways to save time with our resources, exclusive sales, new product info and free monthly downloads – you won't want to miss out!
Follow us on:
---
---