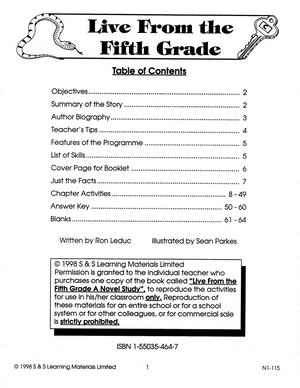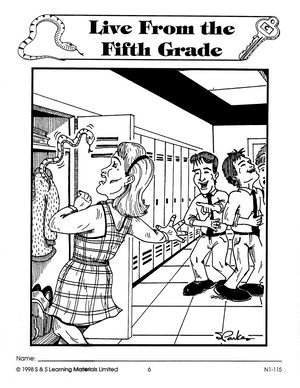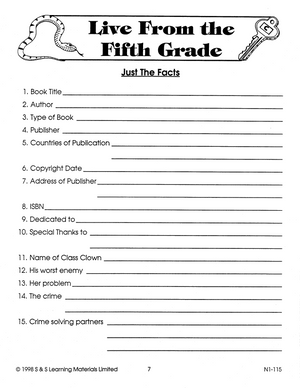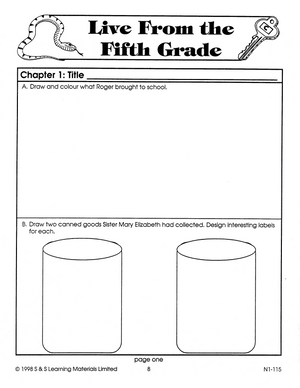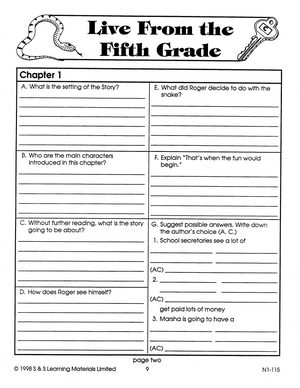 Live From The Fifth Grade: Novel Study Guide Gr. 4-6
EBN1115
A missing school key leads to the school printer being stolen. Mr. Doyle the school custodian, becomes the chief suspect. Can Roger, the class clown, find the real thief and clear Mr. Doyle?
Novel by
Colleen O'Shaughnessy McKenna
Reproducible chapter questions, plus comprehension questions, a story summary, author biography, creative and cross curricular activities, complete with answer key.
---
---