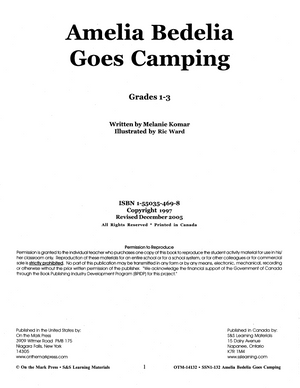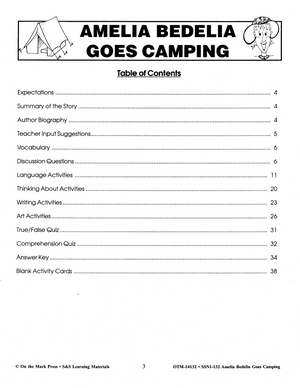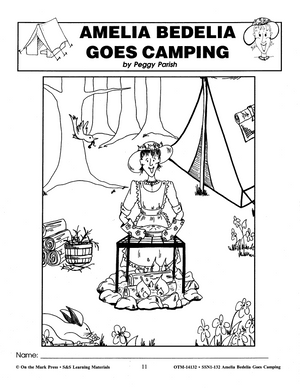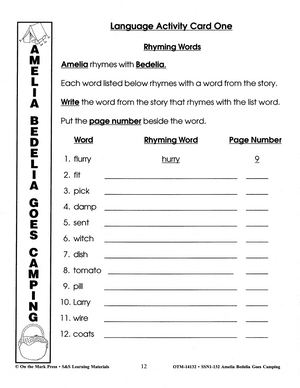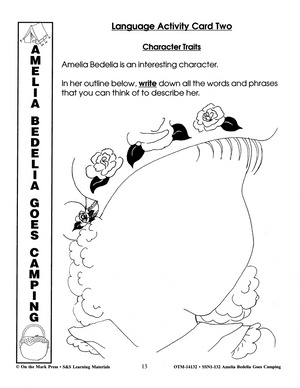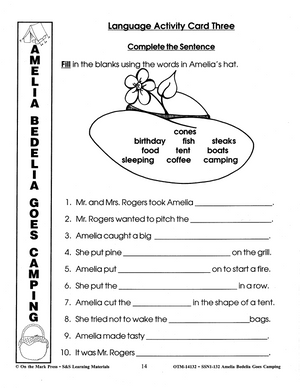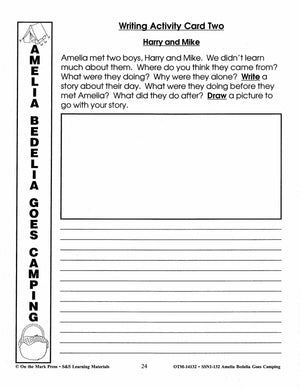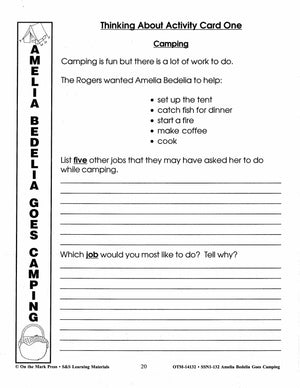 Amelia Bedelia Goes Camping: Lit Link/Novel Study Guide Gr. 1-3
EBN1132
Amelia Bedelia has never been camping in the great outdoors before. She's trying her best to do exactly as she's told, but pitching a tent is not the same as throwing it into the bushes, and catching a fish with your bare hands isn't easy. As usual, the mixed-up housekeeper makes this camping trip one hugely entertaining adventure.
Reproducible activities to help students comprehend, analyze, and creatively interpret the stories. Plus a story summary and author biography with answer key.

Expectations include:
To introduce the world of humor in nonfiction literature.
To encourage students to read and enjoy the writings of Peggy Parish.
To develop and improve student creativity.
To improve and reinforce independent reading skills and work habits.
Book by Peggy Parish.
40 pages.
---
---