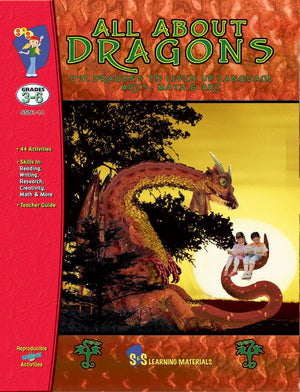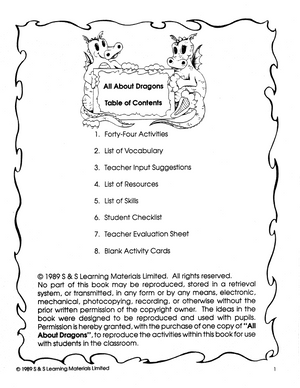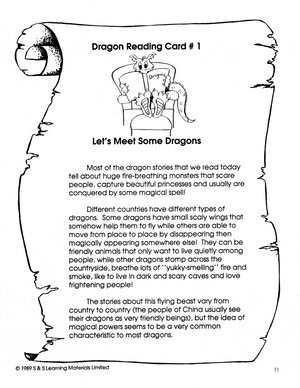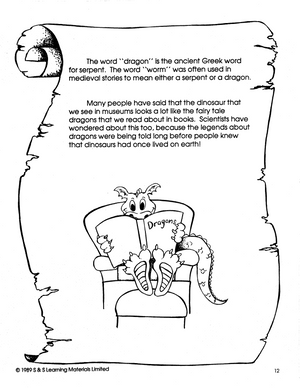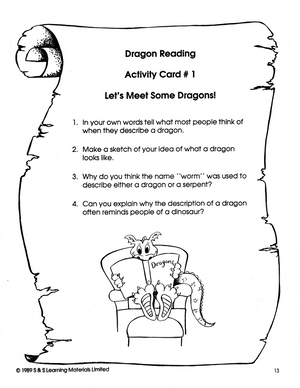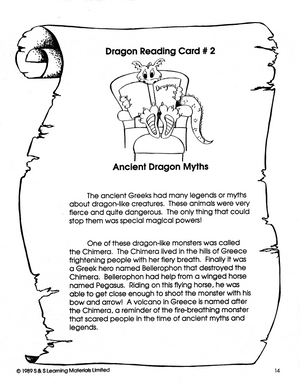 All About Dragons Gr. 3-6
EBN114
Dragons have been a part of our folklore, myths, legends, and fairy tales for millennia and are still as popular as ever.
Explore the ancient beliefs surrounding these creatures and meet a modern-day dragon while practicing critical skills in language arts, math, art, and critical thinking.
This is a high-interest resource with a mixture of fiction and non-fiction reading as well as a wide range of exercises in other subjects.
It is suitable for individual or group work, or centers.
---
---