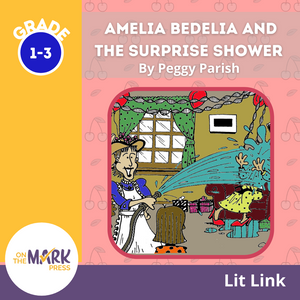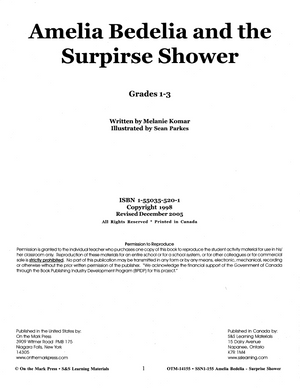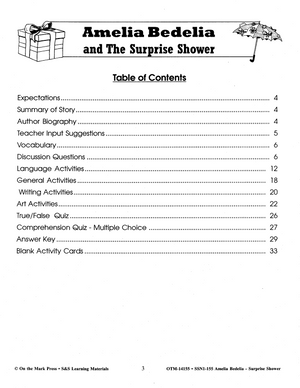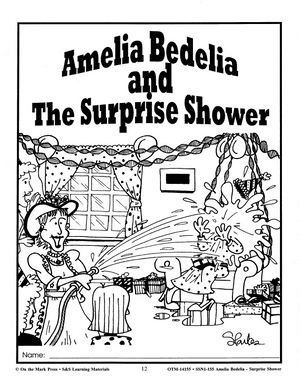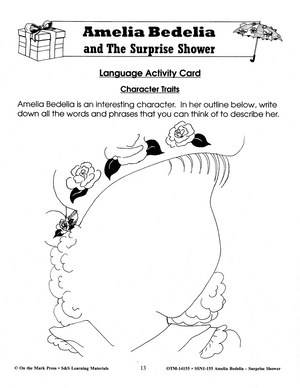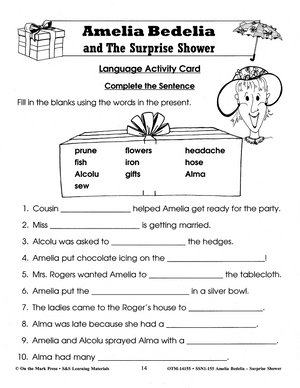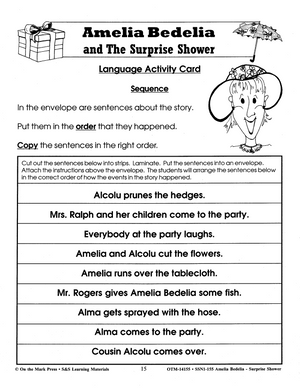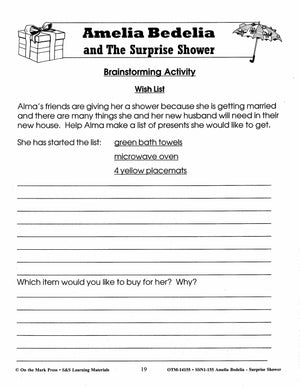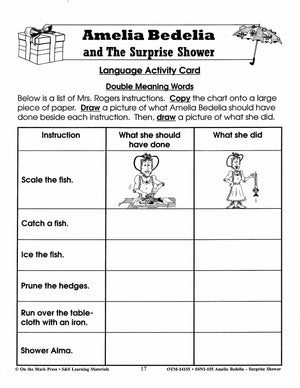 Amelia Bedelia and the Surprise Shower: Novel Study/Lit Link Guide Gr. 1-3
EBN1155
Fun-loving Amelia Bedelia is in charge of a surprise wedding shower, and when she arrives with a garden hose, the entire party is turned into an uproarious mess!
Reproducible activities to help students comprehend, analyze and creatively interpret the story. Plus a story summary and author biography with an answer key.
Expectations include:
To introduce the world of humor in nonfiction literature.
To encourage students to read and enjoy the writings of Peggy Parish.
To develop and improve student creativity.
To improve and reinforce independent reading skills and work habits.
A novel by Peggy Parish.
32 pages.
---
---