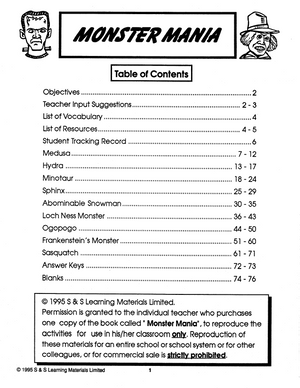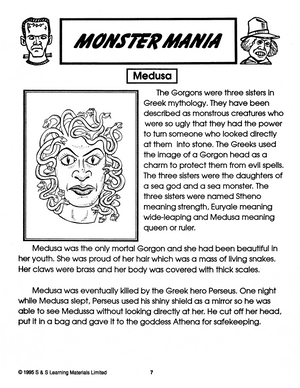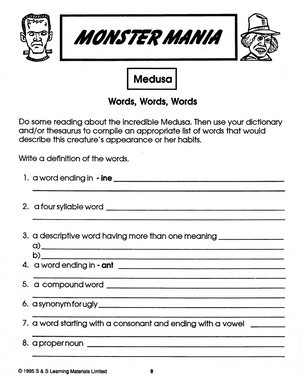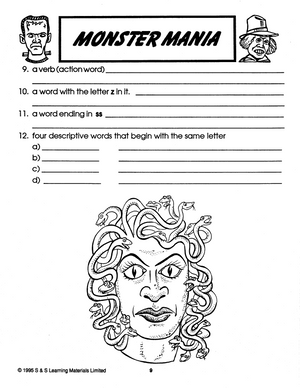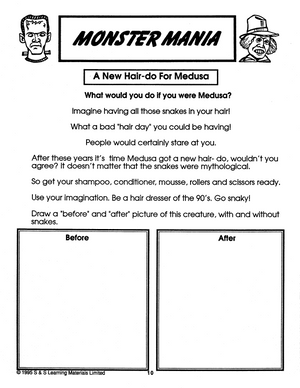 Monster Mania Grades 4-6
EBN154
Nine-Headed Creatures, Labyrinths, and a Snake Hair-Do provide for some very original Language, Math, and Art exercises.
While modern monsters like Sasquatch and the Loch Ness monster are sure to fascinate, the mythological monsters of Ancient Greece are just as interesting.
All monsters provide ample opportunity for students to learn skills in reading comprehension, creative writing, mathematics, critical thinking, research, poetry, art, and model-making. Learning Has Never Been So Much Fun!
Includes 39 activities and answer key. Suitable for use with a Greek Mythology unit, or as the basis of lessons in Math, Language, and Art.
---
---