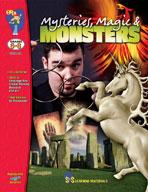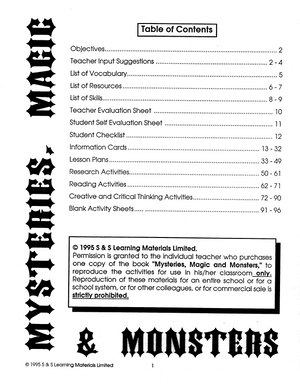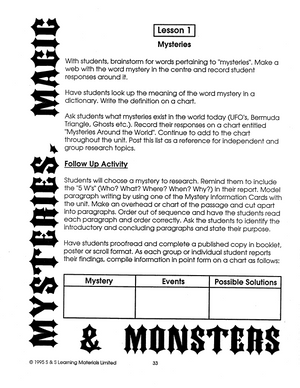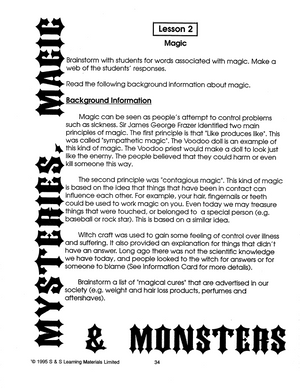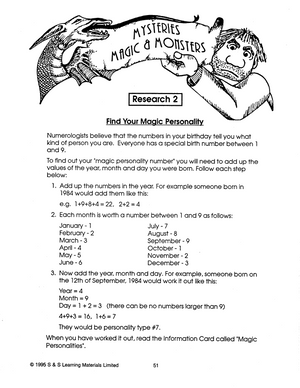 Mysteries, Monsters & Magic Gr. 7-8
EBN158
Additional information:
Author

:

S&S Learning Materials
Mystery and Intrigue Anyone? Curiosity is one of the most powerful learning motivators, and this book is oozing with it!
Your student will not even notice they are practicing:
Critical Thinking, Research, Language, Reading, and Creative Skills as they delve into the strange and unexplained.
What's more, the subject matter provided an opportunity to teach a valuable lesson in separating fact from fiction in popular culture.
Students will be introduced to the world of legends, myths, and folk tales, and be motivated to reading this type of literary genre.
It will also help students to evaluate the source of many monsters and mysteries.
Activities are suitable for group work, individual study, extension activities, and centers.

---
---